GB Rowing Team to Race World Cup III in Lucerne
Great Britain is returning to international racing at the 2022 World Rowing Cup 3, taking place from 8–10 July in Lucerne, Switzerland. The squad includes six of the boats which won gold medals at World Cup 1.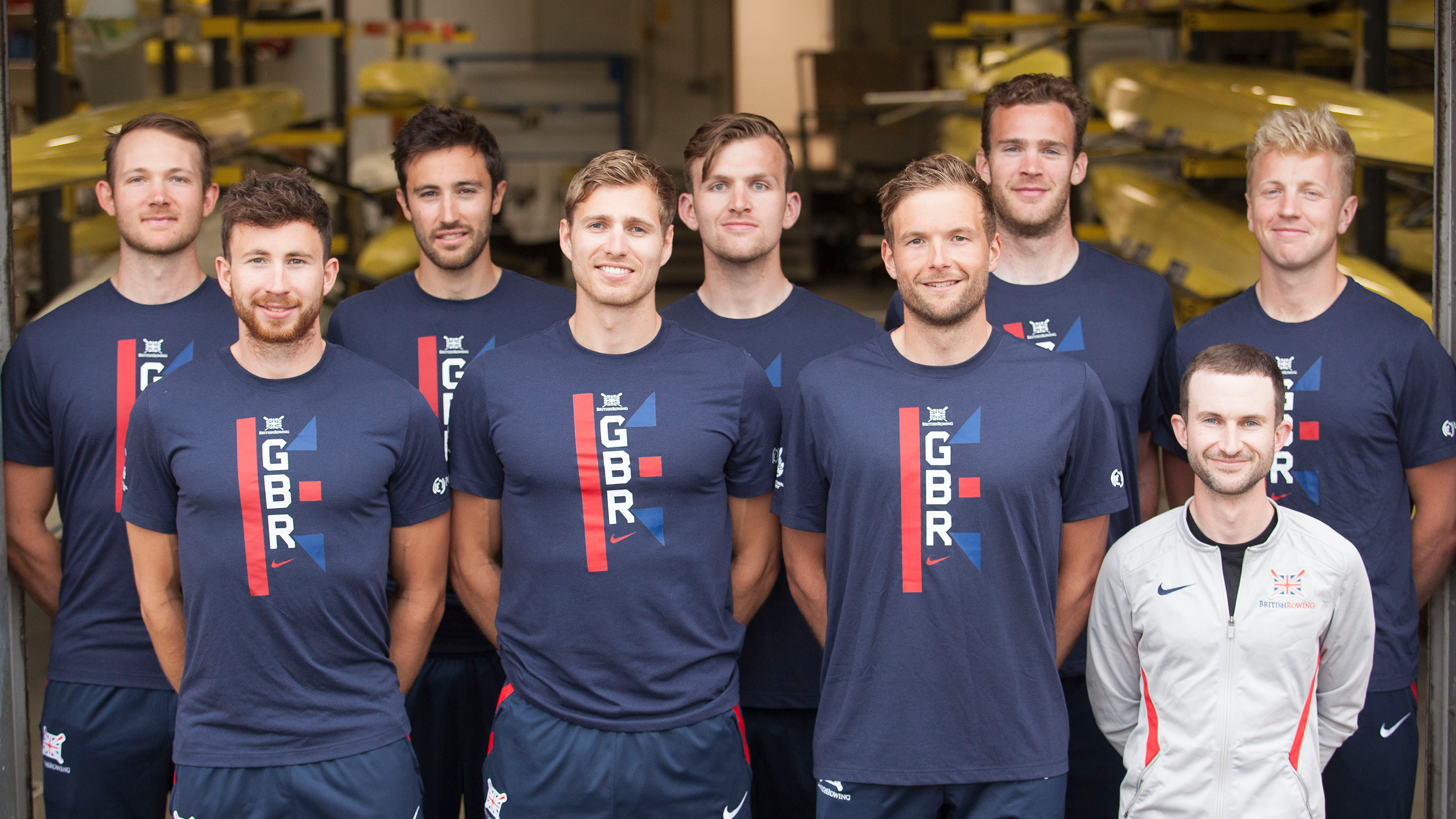 The Women's pair (W2-) of Esme Booth and Emily Ford, Women's four (W4-) of Rowan McKellar, Heidi Long, Sam Redgrave and Rebecca Shorten, and the Lightweight women's double (LW2x) of Maddie Arlett and Emily Craig all topped the podium at World Cup 1 and are back to race on the Rotsee. Hannah Scott will also be racing in the women's single following her bronze in Belgrade.
Also joining the women's squad are Imogen Grant in the Lightweight Women's single (LW1x) and a second Women's Four (W4- GBR2) where Tokyo 2020 Olympian Rebecca Edwards is joined by Lauren Irwin, Annie Campbell-Orde and Sophia Heath who are making their senior squad debuts. The lineup for the Women's quad (W4x) is to be confirmed.
Great Britain's men won gold in each of the three sweep events in Belgrade. Unchanged going into World Cup 3 are the Men's Pair (M2- GBR1) of Ollie Wynne-Griffith and Tom George. The Men's eight (M8+) of Rory Gibbs, Morgan Bolding, David Bewicke-Copley, Sholto Carnegie, Charlie Elwes, Tom Digby, James Rudkin, Tom Ford are joined by Henry Fieldman as cox (replacing Harry Brightmore from World Cup I) and the Men's four (M4-) sees Sam Nunn and Matt Aldrige join Belgrade gold medallists, Will Stewart and Freddie Davidson.
Graeme Thomas and Callum Dixon finished third and fourth respectively in Belgrade and both return for World Cup 3, to race in the Men's single sculls (M1x). The Men's double (M2x) of Matt Haywood and George Bourne is also unchanged from Belgrade. The GBR2 Men's pair (M2-) sees Harry Glenister join Joshua Bugajski, whilst the Men's quad (M4x) sees John Collins joining Harry Leask, Seb Devereux and Sam Meijer.
British Rowing Director of Performance Louise Kingsley said: "It was great to top the medal table at World Cup 1 in Belgrade but we know that bigger tests are coming and we're realistic that there's a long way to go this season. World Cup 3 will see a wider range of crews from the rest of the world coming in and is likely to be more challenging competition for us as we continue to develop our squad and evolve our crews ahead of the Worlds in September."
You can watch the GB Rowing Team in Lucerne live on the BBC Red Button, BBC iPlayer and the BBC website on Sunday, 10 July. You can also follow the action every day on www.worldrowing.com and British Rowing social media channels.
The GB Rowing Team Crews racing WC3 are:
The Women's squad is coached by Andrew Randell, James Harris and Darren Whiter. Cox, Morgan Baynham-Williams will be travelling as assistant coach.
Men's coaches are listed by boat.
Men's eight (M8+)
Rory Gibbs (Oxford Brookes University BC)
Morgan Bolding (Oxford Brookes University BC)
David Bewicke-Copley (Oxford Brookes University BC)
Sholto Carnegie (Leander Club)
Charlie Elwes (Oxford University BC)
Tom Digby (Oxford Brookes University BC)
James Rudkin (Newcastle University BC)
Tom Ford (Leander Club)
Henry Fieldman (cox) (Leander Club)
Women's four GBR1 (W4-)
Heidi Long (Leander Club)
Samantha Redgrave (Leander Club)
Rebecca Shorten (Imperial College BC)
Women's four GBR2 (W4-)
Rebecca Edwards (Leander Club)
Lauren Irwin (Leander Club)
Annie Campbell-Orde (Leander Club)
Sophia Heath (Leander Club)
Men's four (M4-)
Will Stewart (Leander Club)
Sam Nunn (Oxford Brookes University BC) 
Matt Aldridge (Oxford Brookes University BC)
Freddie Davidson (Oxford Brookes University BC)
Women's quadruple sculls (W4x)*
Jessica Leyden (Leander Club)
Kyra Edwards (Nottingham RC)
Georgie Brayshaw (Leander Club)
Lucy Glover (Edinburgh University BC / Warrington RC)
Men's quadruple sculls (M4x)
John Collins (Leander Club)
Seb Devereux (Leander Club)
Sam Meijer (Elizabethan BC / Tideway Scullers School)
Women's pair (W2-)
Emily Ford (Leander Club)
Esme Booth (Leander Club)
Men's pair GBR1 (M2-)
Ollie Wynne-Griffith (Cambridge University BC)
Tom George (Cambridge University BC)
Coach: Rob Baker
Men's pair GBR2 (M2-)
Harry Glenister (Leander Club)
Joshua Bugajski (Oxford Brookes University BC)
Lightweight women's double sculls (LW2x)
Emily Craig (University of London BC)
Maddie Arlett (Edinburgh University BC)
Men's double sculls (M2x)
Matt Haywood (Nottingham RC)
George Bourne (Tideway Scullers School)
Coach: Dan Moore
Women's single sculls (W1x)
Hannah Scott (Leander Club)
Lightweight women's single sculls (LW1x)
Imogen Grant (Cambridge University Boat Club)
Men's single sculls GBR1 (M1x)
Graeme Thomas (Agecroft RC)
Men's single sculls GBR2 (M1x)
Callum Dixon (Twickenham RC)
Coach: Helen Brown
Travelling spares:
Tom Barras (Leander Club) 
Lenny Jenkins (Leander Club) Men's sweep
David Ambler (Oxford University BC) Men's sweep
* Lineup to be confirmed pending medical review