British Rowing ClubHub
British Rowing ClubHub Portal is set to go live on Tuesday, 20 November read on for more information including what you need to ahead of launch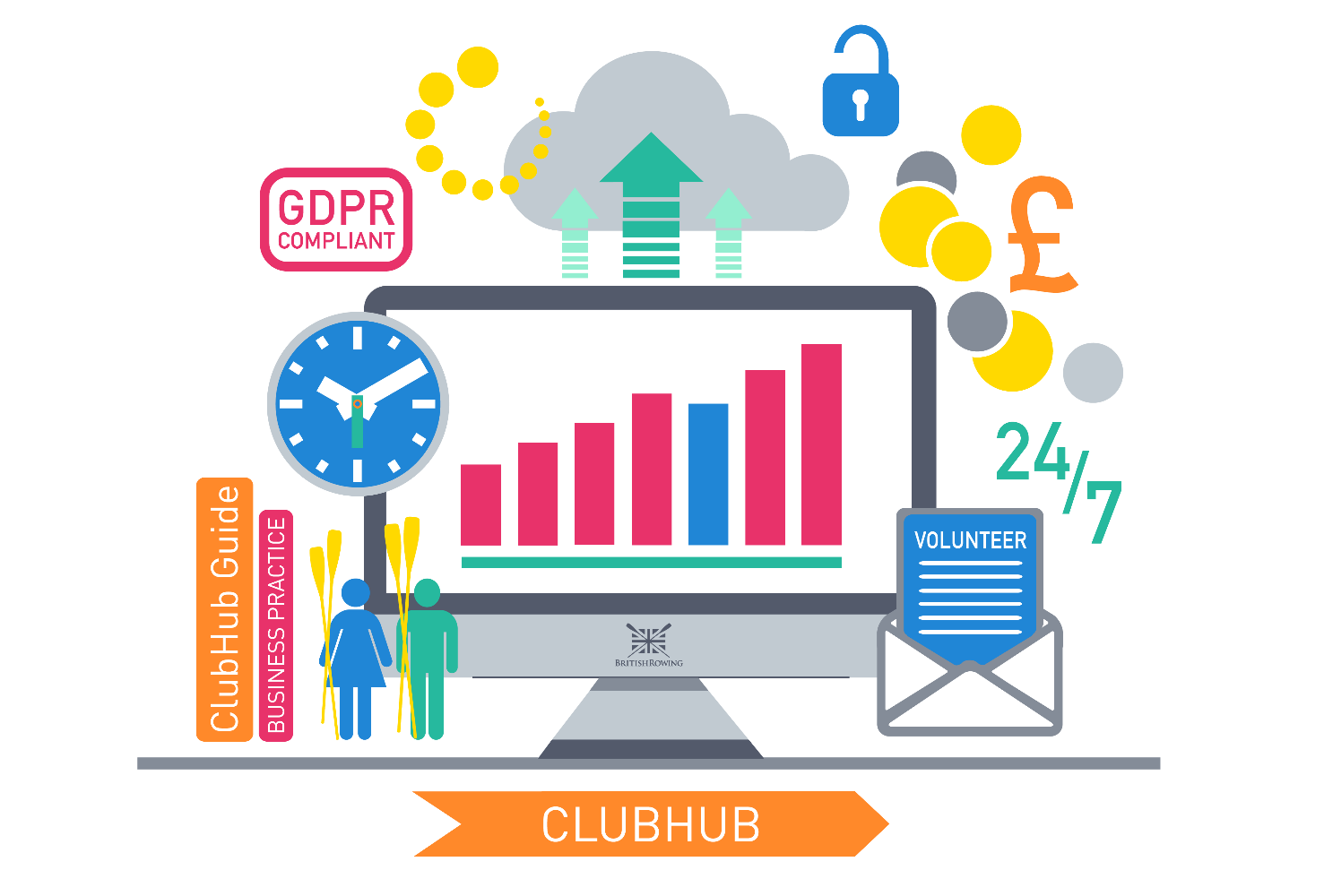 British Rowing ClubHub has been developed as part of our work to support rowing clubs in new and more meaningful ways. British Rowing ClubHub will be available to all clubs as a benefit of their affiliation to British Rowing.
The vast majority of community clubs are run by a core of dedicated and passionate volunteer administrators and coaches, for free, in their spare time. The message from them is that running a rowing club these days is increasingly like managing a small business. Rowing clubs now require a similar level of knowledge, time and effort in order to be successful, which is where British Rowing ClubHub can help.
British Rowing ClubHub is formed of two core areas that will help the dedicated volunteers running rowing clubs in a more effective and efficient way:
An online club member management portal, designed to reduce the overhead and effort involved in administering club membership, and all the processes and financial transactions that go with it; and
A package of 'how to' guides to running a rowing club, with best-practice, contemporary guidance on all aspects of club operations, especially from a business perspective.
The online club member management portal is being designed to make it easier and more efficient for clubs to manage their own membership. It will streamline processes and financial transactions associated with member management. Not only will this help to manage increasing demand from new members but also ensure that clubs are able to provide current members with the best possible support.
British Rowing ClubHub Guides will be a comprehensive set of 'how to' guides covering all aspects of running a rowing club. The Guides will include expert advice on specialist areas such as employment, tax, facilities management, tenure, health and safety, volunteer and community engagement and marketing, amongst other things.
We will be providing updates on a regular basis in the run up to this via the Club Stream, which is sent to all club secretaries as listed in the club administration system. In the meantime, if you have any questions about British Rowing ClubHub please feel free contact us.
Find out more about the benefits of British Rowing ClubHub for your club here
ClubHub is coming!
Ahead of the launch of the ClubHub Portal, and to get your club into the best possible position when it goes live, there's an important task that we'd like your help with.
We will shortly be migrating all the information we currently have on your club from our old Club Management system into the new ClubHub Portal. This includes some really important information, such as who does what in your club, and who British Rowing should contact with news and updates relevant to those roles.
So that correct and up-to-date information gets carried across, we'd like you to log on to https://clubmanagement.britishrowing.org, click the 'Committee' tab at the top of the page, and review and update the contact details for the roles outlined on this page. If you have any problems accessing this system, contact clubs@britishrowing.org.
This system will be taken offline at 10am on Friday, 16 November, to allow us to migrate the information across to the new ClubHub Portal, so it would be really helpful if you could make any changes before then. If all goes to plan, we will be launching ClubHub on Tuesday, 20 November. Keep an eye out on our social media channels to be the first to know the latest on ClubHub.