Adaptive Rowing
Adaptive Rowing is for people with disabilities who participate in the sport of rowing.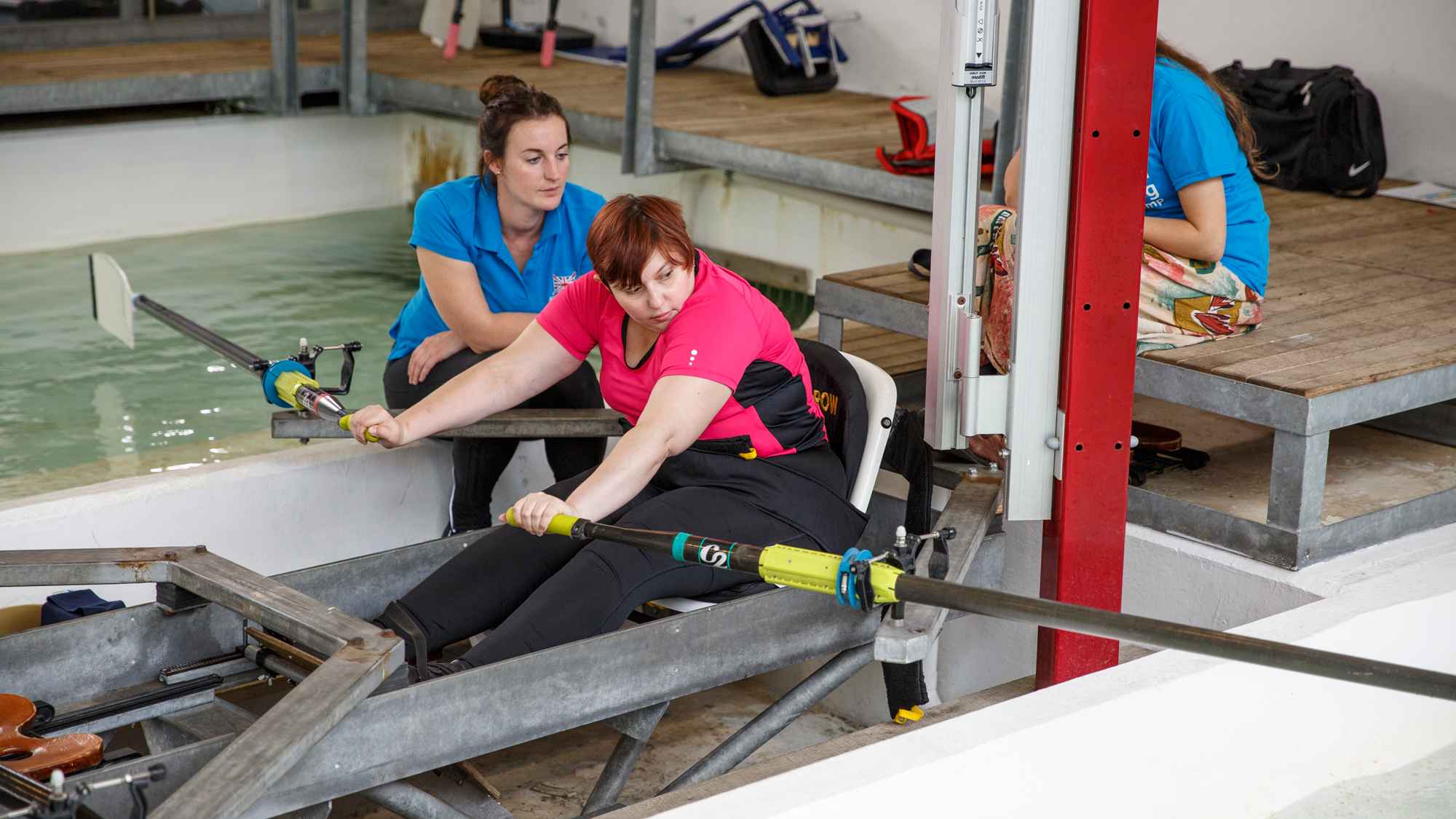 Anyone can get involved in rowing, regardless of physical disability, sensory or learning impairment.
There are many benefits to being involved in rowing; the sense of freedom, making life-long friends, and learning new skills whilst keeping fit and healthy. You can do all this on the water or indoors, just for fun or to compete in races.
Hilary Birkinshaw from Guildford Rowing Club who rows in their Adaptive squad said:
"I love that adaptive rowing is accessible to so many varied disabilities. There always seems to be a solution to each individual's issues, allowing them to get into a boat and on to the water whatever their disability."



Adaptive Rowing means that equipment and training can be modified (adapted) to meet the rowers' needs and abilities as closely as possible. We will listen and learn to help you get the most out of the sport.
Getting started
Why don't you give rowing a try?
If you are wanting to compete as an Adaptive Rower there are two main classification streams:
Para-Rowers – rowers who have been assigned a Sport Class and are eligible to compete at all levels including the the Paralympic Games.
Rowability Rowers – rowers who have been through the classification process and have been confirmed as meeting a minimal disability, but are not eligible for Para-Rowing. These rowers will have been assigned a Rowability Grouping and are eligible to compete in all British Rowing competitions, up to but not including the British Rowing Championships.
For more information about Classifications head to our dedicated page.

"Adaptive rowing is a fantastic disability sport because almost anybody with any kind of disability is able to participate" Scott Ballard-Ridley, Evesham Rowing Club