Beach Sprints
Your chance to represent Great Britain at the first FISA run beach sprints rowing event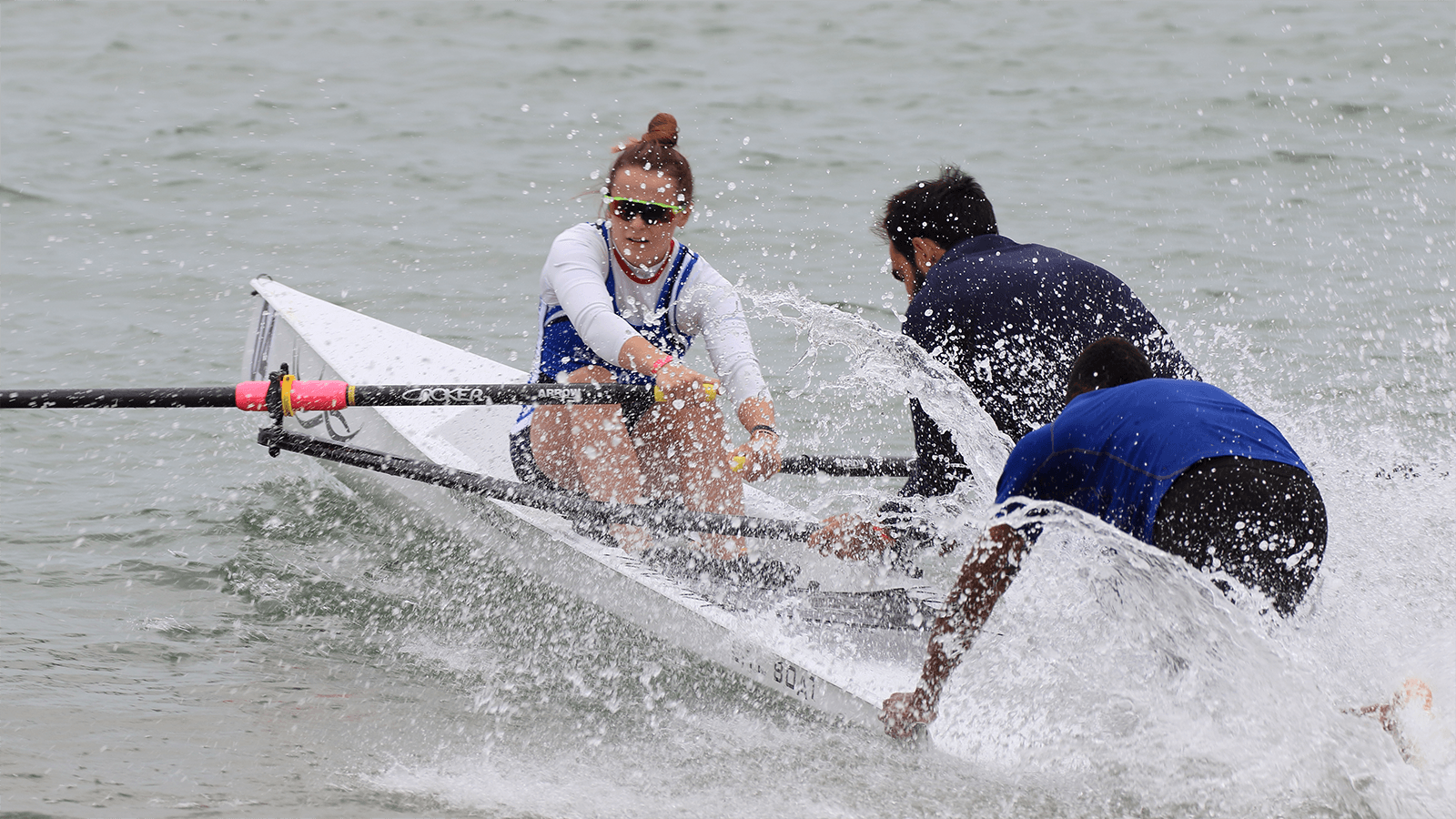 With the introduction of an international event for beach sprints, British Rowing has put in place a selection policy to enable rowers to be considered to represent Great Britain at the event.
World Rowing Beach Sprint Finals
British Rowing will be sending a team to represent Great Britain at the first World Rowing Beach Sprint Finals which take place in Shenzhen, China between the 25-27 October 2019. FISA are developing this new format of racing as a potential future Olympic event.
The race starts with a sprint on the beach of between 10m and 50 m for the rower or one of the rowers. They then enter the boat and the boat slaloms around three buoys over a 250m course, turns around a buoy and rows straight back to the beach before one of the rowers exits the boat and runs to the finish line. The Rules of Racing for Beach Sprint are available on the World Rowing Website in Appendix 23.
This event is ideal for agile and skilled single/double scullers with a performance background. As this exciting format and boat type will be new to many rowers a list of contacts has been provided at the end of the strategy. These individuals will be able to help arrange the opportunity to go on the water in a FISA Coastal 1x or 2x before entries to the British Rowing Beach Sprints Championships close.
More information about the World Rowing Beach Sprint Finals can be found on the World Rowing website.
Download a copy of the 2019 Beach Sprints Selection Policy.
Download a copy of the Boat Handlers / Coach role (updated 26/06/19).
Sign up using the 2019 Beach Sprints Registration Form.
If you have any questions or queries, please contact GBRShenzhen@britishrowing.org