Get Started in Rowing
Want to find out more about rowing or give it a try? Learn all about what rowing has to offer here!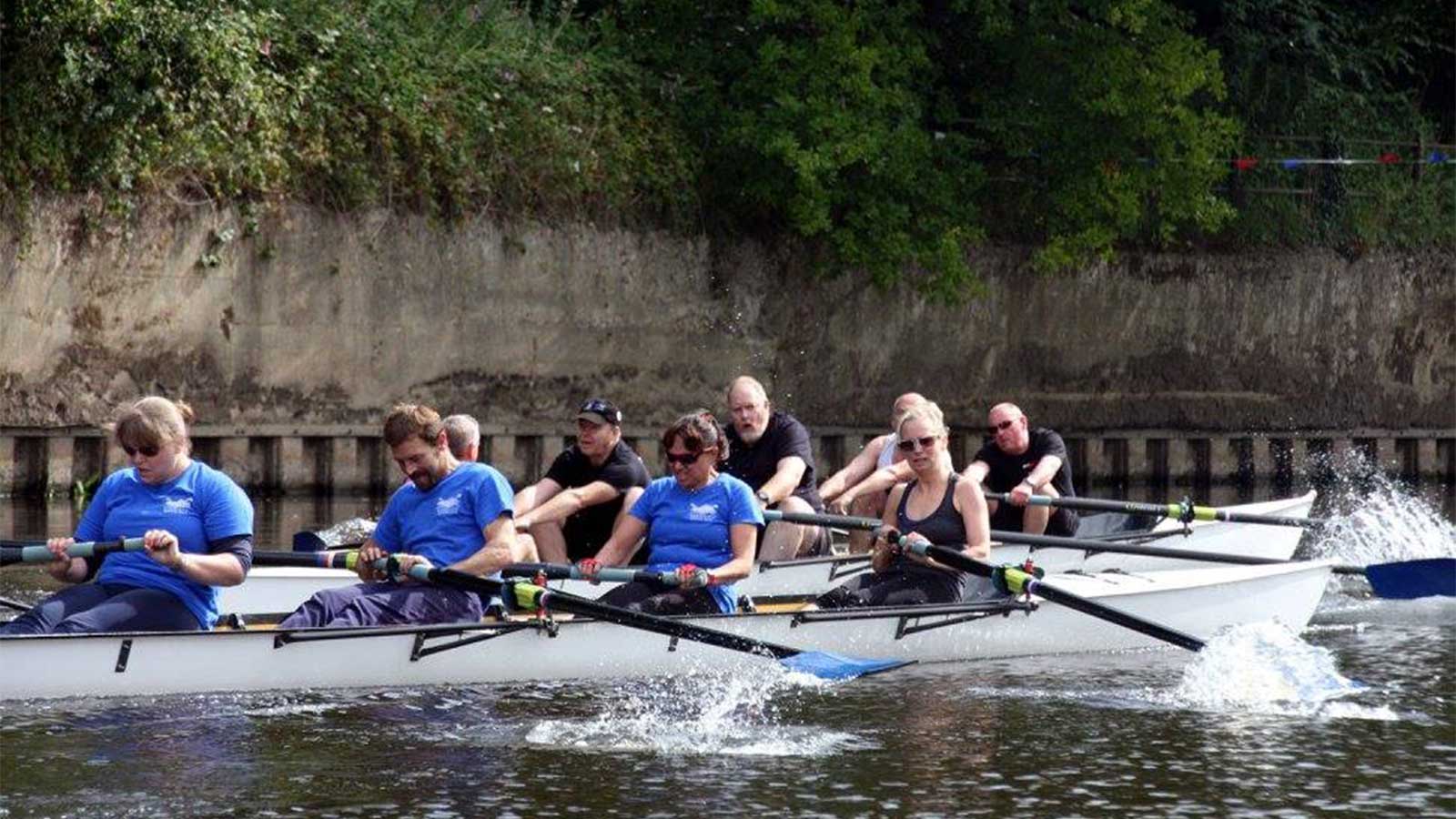 Whether you're looking to keep fit, meet people or just escape onto the water, rowing has something for everyone, from age 12 or so up!
Try rowing
The easiest way to get started in rowing is to try it. Just look for a Learn to Row course at a club near you. Most community clubs run these in the spring and summer. Student clubs are usually geared up to take on beginners at the start of the academic year in September. Look out for the boat club stand at your Freshers Fair!
Trying rowing for the first time is easy for everyone.
Learn to Row courses are aimed at complete beginners. You don't need to know anything about rowing or boats to join one, although you should be able to swim 50m in clothing. Learn to Row courses carefully build your skills so that you you'll soon be able to call yourself a rower!
Find your nearest rowing club and get yourself out on the water!
If you prefer rowing on dry land, check out our Indoor Rowing section where you will find top tips to help you get started.
If you're having any difficulties signing up to a course near you, please email info@britishrowing.org for more advice.
Returning to rowing after a break?
No problem! Whatever your experience, you'll be very welcome at your local rowing club. Whether you last rowed as a junior, a student or in your 20s, your skills will come back to you quickly.
Perhaps you have kids who are old enough that you've got time to do something for yourself again, or maybe they've even taken up rowing and you've been inspired to get back into it yourself! Whatever your situation, just explain what you've done before and what you want to do in rowing now to the club and they'll help you slot right back in.
---