Indoor Rowing
Indoor rowing is the most accessible way to try rowing. Try it in a gym or leisure centre and get the rowing buzz.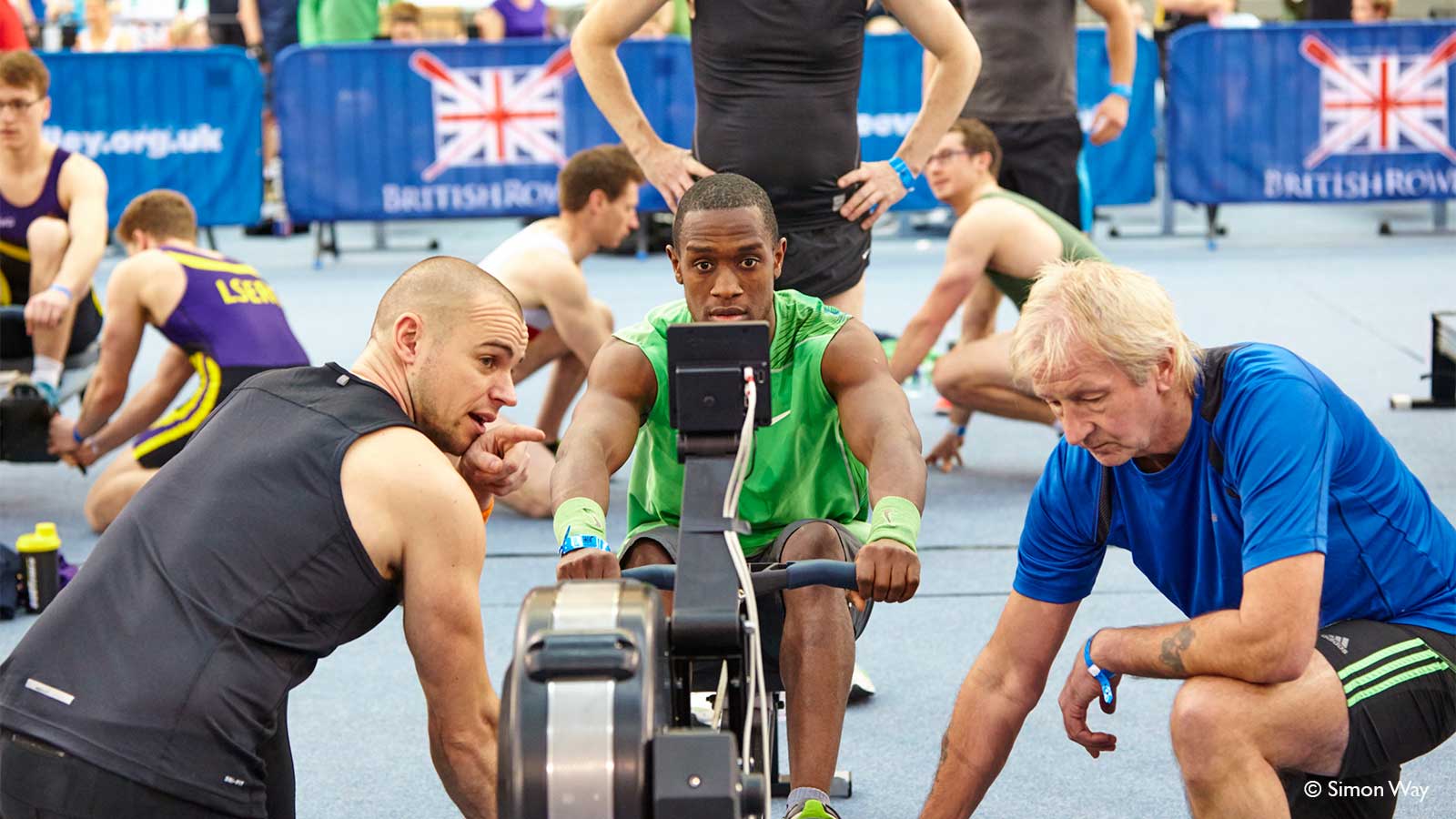 Indoor rowing is taking off across the country! Whether your goals are to stay in shape, develop your fitness, or even compete in tournaments, indoor rowing can help you get there. It is a low-impact way to give yourself a full-body workout.
Indoor rowing allows you to hone your rowing technique and develop your drive and focus, achieving real, tangible results in the process.
Competitions, classes, and fund-raising challenges now take place in gyms, schools, and sports clubs throughout the UK. Take a look around and discover more about the positive impact that indoor rowing can have on your life in and outside of our sport.
One of the largest annual events is the British Rowing Indoor Championships, which takes place annually and attracts both regular rowers and people wanting to try something different. Other indoor events include:
The University Indoor Rowing Series
National Junior Indoor Rowing Championships – part of the Sainsbury's School Games.
To find out more about different types of indoor rowing machines, then head to our "Equipment" section. Go to the Indoor Rowing Machine page for information about the parts of the rowing machine.