Sholto Carnegie
Rower // Men's Squad
Date of Birth: 28th Feb 1995 (28 years old)
Club: Leander Club
Height: 197cm
Hometown: Oxford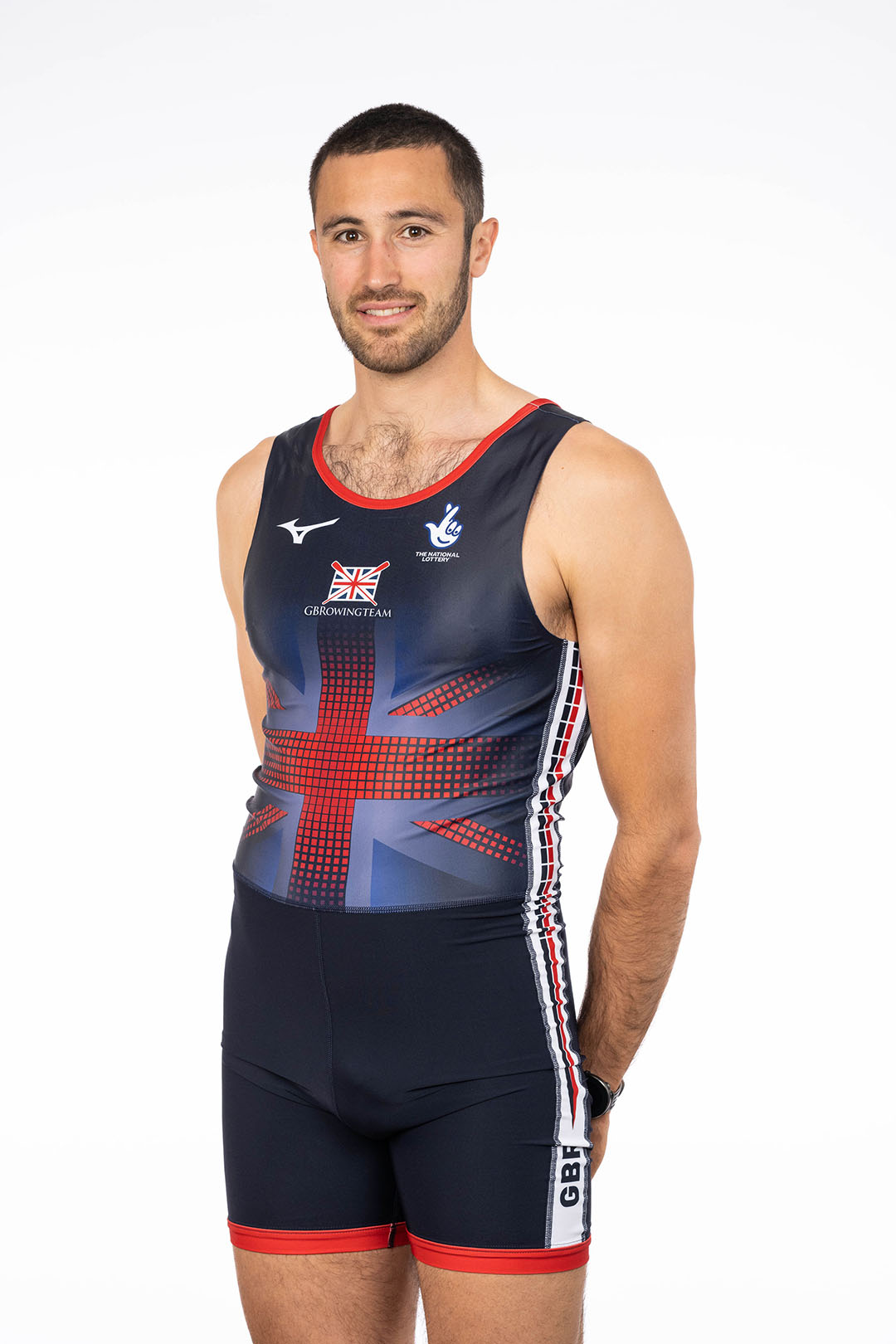 Sholto Carnegie rowed for Great Britain at the Tokyo Olympic Games and is reigning World and European Champion in the men's eight (M8+).
After learning to row at City of Oxford RC aged 13, Sholto made his GB debut as a junior in 2013, finishing fifth in the junior men's double sculls (JM2x). He went on to win U23 World Championships silver as part of the men's eight and men's four in 2016 and 2017.
Sholto graduated from Yale University in 2018 and first rowed for GB as a senior that summer at the World Cup III regatta. He became European Champion in 2019 in the men's four (M4-), before going on to win the bronze medal at the World Championships that year and then finishing fourth at the Olympic Regatta in Tokyo in the same event in 2021.
He retained his European title in the M4- in 2021, and took gold again at the European Rowing Championships in 2022 and 2023 in the men's eight (M8+). He became World Champion in the eight in 2022.
GB Competitive Record
Year
Event
Position
Boat
2023
European Rowing Championships
Bled, SLO
M8+
2022
World Rowing Championships
Racice, CZE
M8+
2022
European Rowing Championships
Munich, GER
M8+
2022
World Rowing Cup III
Lucerne, SUI
M8+
2022
World Rowing Cup I
Belgrade, SRB
M8+
2020
Olympic Games Regatta
Tokyo, JPN
4
M4-
2021
World Rowing Cup II
Lucerne, SUI
M4-
2021
European Rowing Championships
Varese, ITA
M4-
2019
World Rowing Championships
Linz Ottensheim, AUT
M4-
2019
World Rowing Cup III
Rotterdam, NED
M4-
2019
World Rowing Cup II
Poznan, POL
4
M4-
2019
European Rowing Championships
Lucerne, SUI
M4-
2018
World Rowing Cup III
Lucerne, SUI
4
M4-
2017
World Rowing Under 23 Championships
Plovdiv, BUL
BM4-
2016
World Rowing Under 23 Championships
Rotterdam, NED
BM8+
2014
World Rowing U23 Championships
Varese, ITA
1 (FC Final)
BM4x
2013
World Rowing Junior Championships
Trakai, LTU
5
JM2x
Year:

2023

Event:

European Rowing Championships
Bled, SLO

Position:

Boat:

M8+
Year:

2022

Event:

World Rowing Championships
Racice, CZE

Position:

Boat:

M8+
Year:

2022

Event:

European Rowing Championships
Munich, GER

Position:

Boat:

M8+
Year:

2022

Event:

World Rowing Cup III
Lucerne, SUI

Position:

Boat:

M8+
Year:

2022

Event:

World Rowing Cup I
Belgrade, SRB

Position:

Boat:

M8+
Year:

2020

Event:

Olympic Games Regatta
Tokyo, JPN

Position:

4

Boat:

M4-
Year:

2021

Event:

World Rowing Cup II
Lucerne, SUI

Position:

Boat:

M4-
Year:

2021

Event:

European Rowing Championships
Varese, ITA

Position:

Boat:

M4-
Year:

2019

Event:

World Rowing Championships
Linz Ottensheim, AUT

Position:

Boat:

M4-
Year:

2019

Event:

World Rowing Cup III
Rotterdam, NED

Position:

Boat:

M4-
Year:

2019

Event:

World Rowing Cup II
Poznan, POL

Position:

4

Boat:

M4-
Year:

2019

Event:

European Rowing Championships
Lucerne, SUI

Position:

Boat:

M4-
Year:

2018

Event:

World Rowing Cup III
Lucerne, SUI

Position:

4

Boat:

M4-
Year:

2017

Event:

World Rowing Under 23 Championships
Plovdiv, BUL

Position:

Boat:

BM4-
Year:

2016

Event:

World Rowing Under 23 Championships
Rotterdam, NED

Position:

Boat:

BM8+
Year:

2014

Event:

World Rowing U23 Championships
Varese, ITA

Position:

1 (FC Final)

Boat:

BM4x
Year:

2013

Event:

World Rowing Junior Championships
Trakai, LTU

Position:

5

Boat:

JM2x
Music: Sam Fender
Hobbies: Surfing, Cycling
Sports I follow: Manchester United
If I wasn't a rower…. Cyclist
Sports I'd like to compete in… Cycling TT, and I'd like to learn how to sail and sail around the world