Tom Digby
Rower // Men's Squad
Date of Birth: 23rd Jul 1998 (25 years old)
Club: Oxford Brookes University BC
Height: 196cm
Hometown: Sonning Common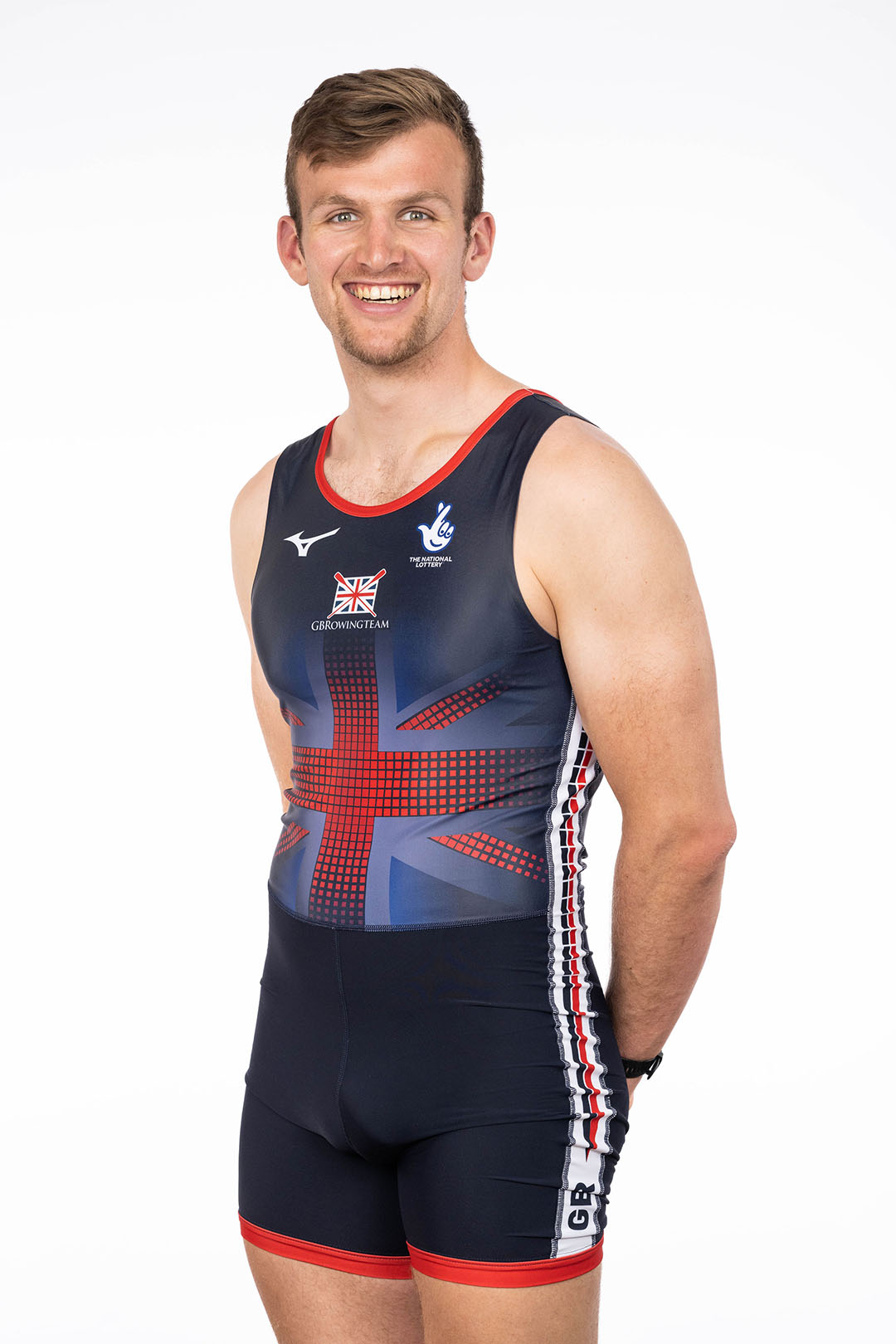 Tom Digby made his senior debut for GB in 2022 and is reigning World and European Champion in the men's eight (M8+).
Tom began rowing after being inspired by Team GB's performance at the London Olympics in 2012. He was selected to represent GB at the Junior World Championships in 2014-2016, winning silver medals in the coxed four (JM4+) in 2014 and coxless four (JM4-) in 2015.
Following the age group pathway up, he raced for the next three years at the U23 World Championships, winning two silvers and a gold in the BM4- (2017), BM8+ (2018) and BM4- (2019).
He made a perfect start to his senior team debut in 2022, with an unbeaten season, winning gold at World Cups I and II, the European Rowing Championships and the World Championships. In 2023, he retained his European title, still in the eight.
Before the 2022 season began, he stated that his ambitions were to become World and Olympic Champion. Just the Olympic Games to go, then!
GB Competitive Record
Year
Event
Position
Boat
2023
European Rowing Championships
Bled, SLO
M8+
2022
World Rowing Championships
Racice, CZE
M8+
2022
European Rowing Championships
Munich, GER
M8+
2022
World Rowing Cup III
Lucerne, SUI
M8+
2022
World Rowing Cup I
Belgrade, SRB
M8+
2019
World Rowing Under 23 Championships
Sarasota-Bradenton, USA
BM4-
2018
World Rowing Under 23 Championships
Poznan, POL
BM8+
2017
World Rowing Under 23 Championships
Plovdiv, BUL
BM4-
2016
World Rowing Junior Championships
Rotterdam, NED
11 (5 in Final B)
JM4x
2015
World Rowing Junior Championships
Rio de Janeiro, BRA
JM4-
2014
World Rowing Junior Championships
Hamburg, GER
JM4+
Year:

2023

Event:

European Rowing Championships
Bled, SLO

Position:

Boat:

M8+
Year:

2022

Event:

World Rowing Championships
Racice, CZE

Position:

Boat:

M8+
Year:

2022

Event:

European Rowing Championships
Munich, GER

Position:

Boat:

M8+
Year:

2022

Event:

World Rowing Cup III
Lucerne, SUI

Position:

Boat:

M8+
Year:

2022

Event:

World Rowing Cup I
Belgrade, SRB

Position:

Boat:

M8+
Year:

2019

Event:

World Rowing Under 23 Championships
Sarasota-Bradenton, USA

Position:

Boat:

BM4-
Year:

2018

Event:

World Rowing Under 23 Championships
Poznan, POL

Position:

Boat:

BM8+
Year:

2017

Event:

World Rowing Under 23 Championships
Plovdiv, BUL

Position:

Boat:

BM4-
Year:

2016

Event:

World Rowing Junior Championships
Rotterdam, NED

Position:

11 (5 in Final B)

Boat:

JM4x
Year:

2015

Event:

World Rowing Junior Championships
Rio de Janeiro, BRA

Position:

Boat:

JM4-
Year:

2014

Event:

World Rowing Junior Championships
Hamburg, GER

Position:

Boat:

JM4+