Lucy Glover
Rower // Women's Squad
Date of Birth: 25th Nov 1998 (24 years old)
Club: Edinburgh University BC and Warrington BC
Hometown: Warrington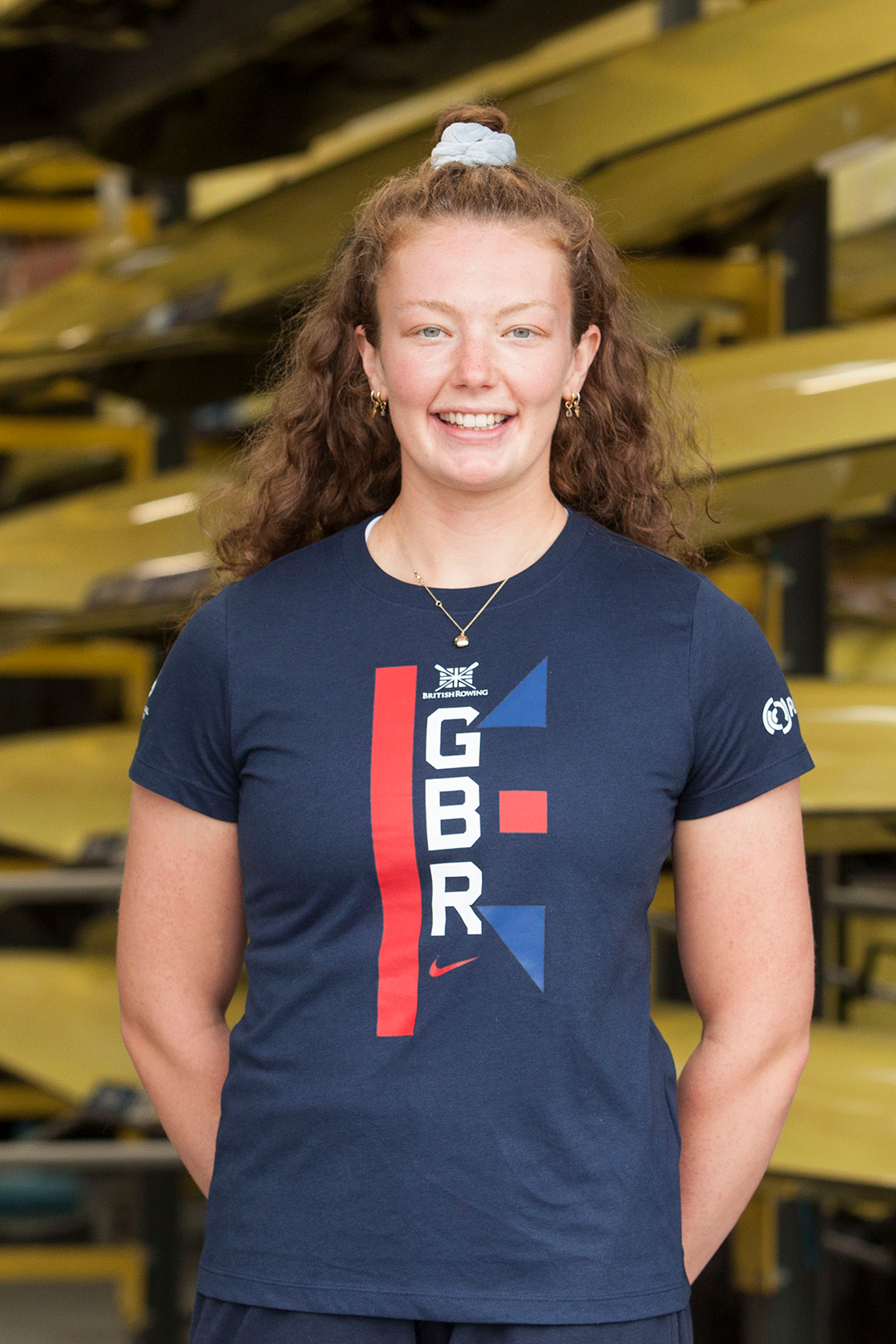 Tokyo Olympian Lucy Glover is reigning European champion in the women's quad sculls (W4x).
She started rowing at 12 years old at Warrington BC and won a silver medal at the World Rowing Junior Championships in the quad (JW4x) in 2016. Moving up to U23 level, she won gold, bronze and then gold again in the women's quad (BW4x) from 2017-2019.
Lucy made her senior debut at the European Rowing Championships in 2021, where she won a silver medal in the quad (W4x). The crew then raced at the Tokyo Olympic regatta, where they finished seventh.
In 2022 her W4x finished fourth at World Cup I but doubled up in double sculls; Lucy won bronze with Jess Leyden, just behind their crew mates. The quad then took the silver medal at World Cup III before winning a superb gold at the European Rowing Championships.
Lucy is not related to 2012 and 2016 Olympic champion Helen Glover.
Anything is possible with a bit of grit and determination
Music: Moment 4 Life – Nicki Minaj
Film/TV: Wild Child
Hobbies: Wild swimming, cycling, walking, going to concerts, paddleboarding and getting stuck into a good book.
Dream dinner guests: my four best friends- a guaranteed good time & non-stop laughs
Sports: Always support Team GB!
If I wasn't a rower…. I'd probably do some more studying or help to get more girls into sport. Or I'd try cycling. It uses similar muscles to rowing and the national training centre is far closer to my hometown than Caversham.