Seb Devereux
Rower // Men's Squad
Date of Birth: 15th Feb 1995 (28 years old)
Club: Leander Rowing Club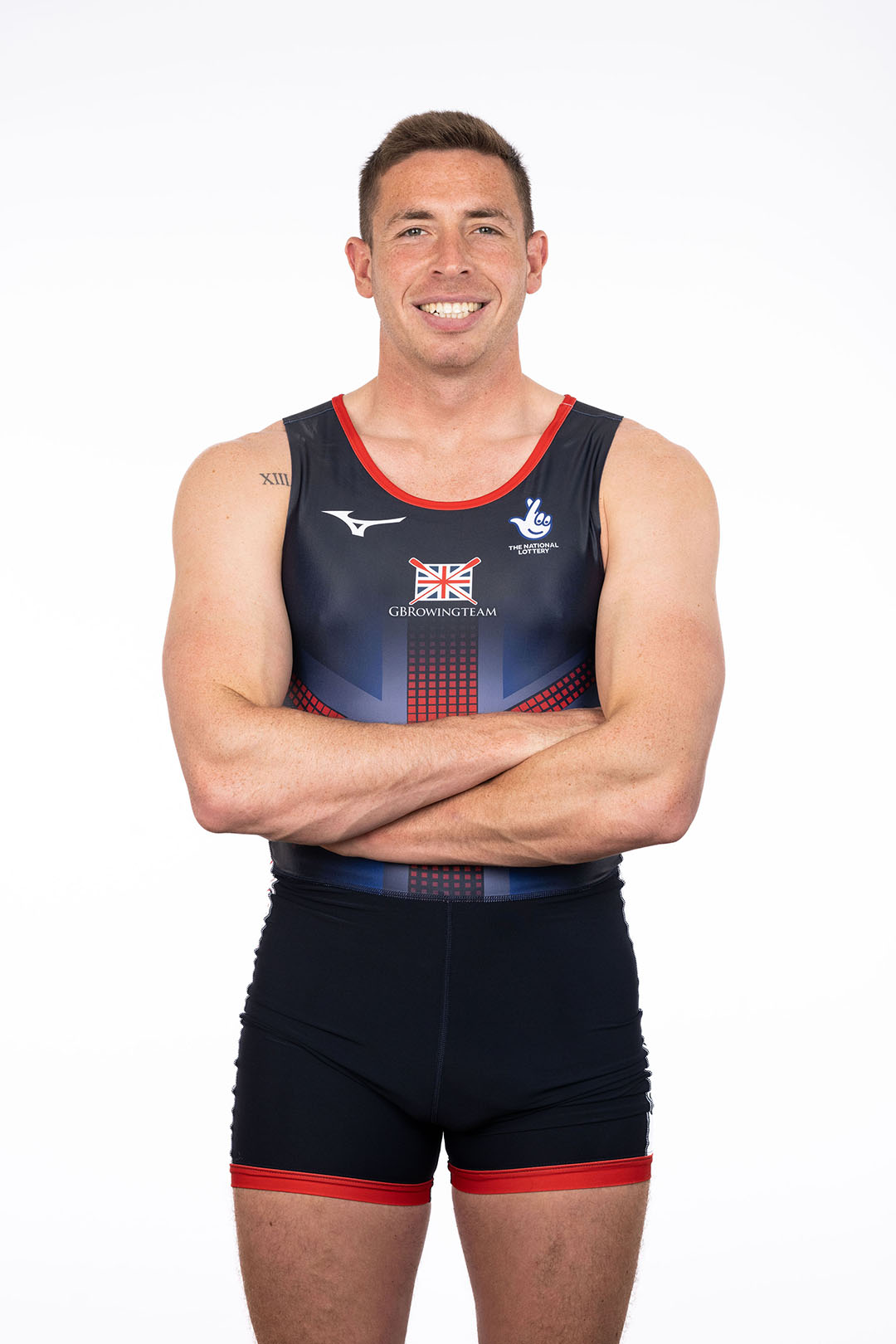 Seb Devereux is a sculler who has represented GB at junior, under-23 and senior level.
He made his international debut in 2012 in the quad at the World Rowing Junior Championships, where he finished 12th.
Moving up to under-23 level, he came fifth in the double in 2013, 13th in the quad in 2014, and then won the gold medal in the double sculls in 2017 with Sam Meijer.
In 2022 he raced in the quad at World Cups I and III, and was selected into the double for the 2023 European Championships, but the crew was withdrawn before racing started.
GB Competitive Record
Year
Event
Position
Boat
2022
World Rowing Cup III
Lucerne, SUI4 in Repechage
M4x
2022
World Rowing Cup I
Belgrade, SRB
7 (1 in Final B)
M4x
2017
World Rowing Under 23 Championships
Plovdiv, BUL
BM2x
2014
World Rowing Under 23 Championships
Varese, ITA
13 (1 in Final C)
BM4x
2013
World Rowing Junior Championships
Trakai, LTU
5
JM2x
2012
World Rowing Junior Championships
Plovdiv, BUL
12 (6 in Final B)
JM4x
Year:

2022

Event:

World Rowing Cup III
Lucerne, SUI4 in Repechage

Position:

M4x
Year:

2022

Event:

World Rowing Cup I
Belgrade, SRB

Position:

7 (1 in Final B)

Boat:

M4x
Year:

2017

Event:

World Rowing Under 23 Championships
Plovdiv, BUL

Position:

Boat:

BM2x
Year:

2014

Event:

World Rowing Under 23 Championships
Varese, ITA

Position:

13 (1 in Final C)

Boat:

BM4x
Year:

2013

Event:

World Rowing Junior Championships
Trakai, LTU

Position:

5

Boat:

JM2x
Year:

2012

Event:

World Rowing Junior Championships
Plovdiv, BUL

Position:

12 (6 in Final B)

Boat:

JM4x