European Gold Medallists Return for World Rowing Cup II
44 athletes have been selected to compete for Great Britain at the 2021 World Rowing Cup II in Lucerne, Switzerland (21-23 May 2021), the GB Rowing Team's last international competition before the 2020 Olympic Games in Tokyo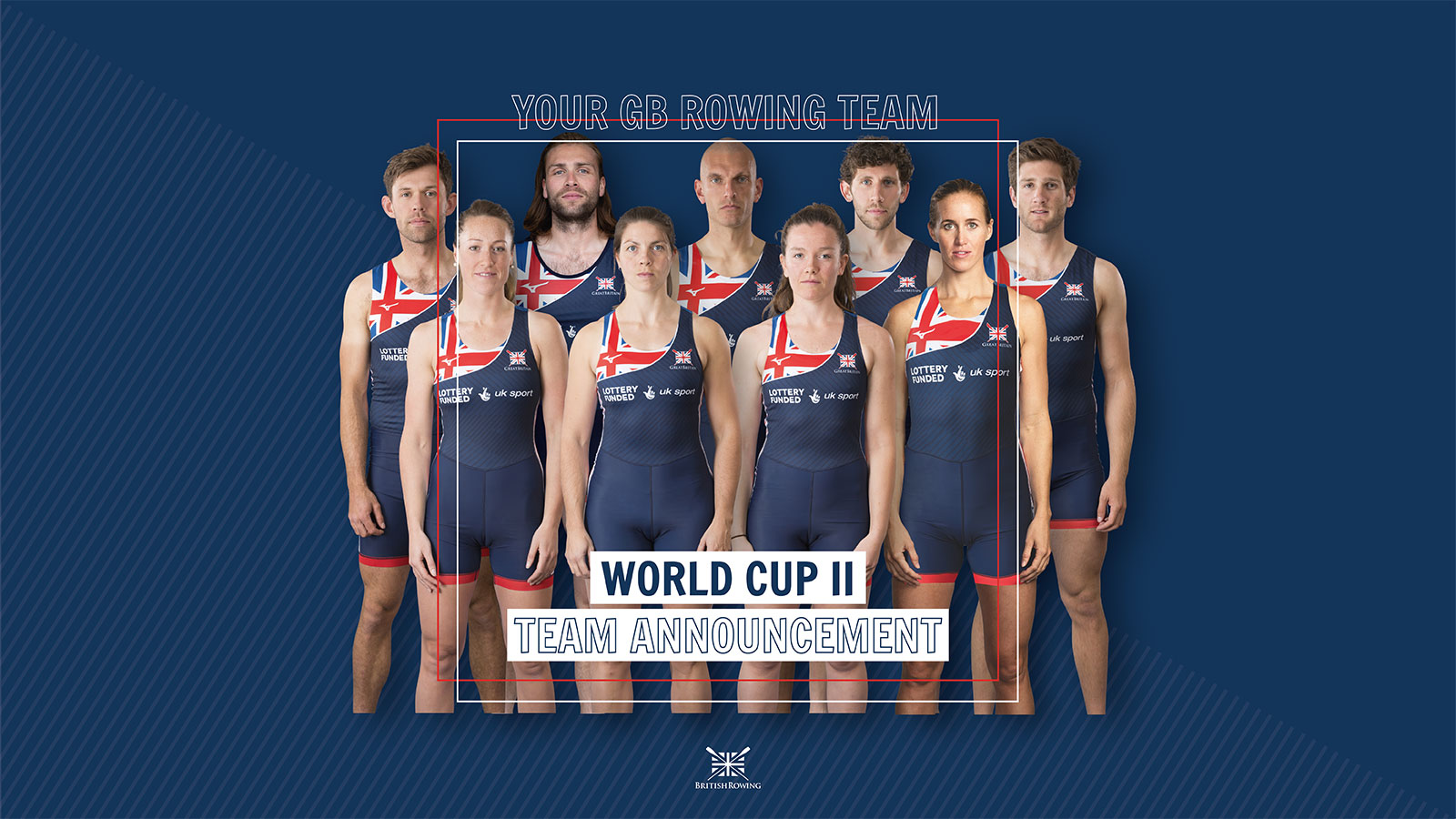 The team comprises seven of the nine Olympic class, medal-winning crews from the recent European Championships, including the return of all three gold medal crews – the women's pair (W2-) of Helen Glover and Polly Swann, the men's four (M4-) of Ollie Cook, Matt Rossiter, Rory Gibbs and Sholto Carnegie and the men's eight (M8+) of Josh Bugajski, Jacob Dawson, Tom George, Mohammed Sbihi, Charlie Elwes, Oli Wynn-Griffith, James Rudkin, Tom Ford and Henry Fieldman.
British Rowing Director of Performance Brendan Purcell commented: "This World Cup is our last chance to race internationally before the Olympic Games and will give each rower the chance to stake their claim on a spot on the Team ahead of our final Olympic selection early next month.
"After a successful European Championships, where we topped the medal table, securing three gold, three silver and three bronze medals across our Olympic crews, the team came back with specific race components to focus on and improve in their delivery at World Cup II. Seven of these crews are back together in Lucerne, and, along with the rest of the squad, can't wait to get out on the water to challenge the areas they have been working on by racing against some quality international competitors. It's set to be a great final test for everyone and will provide useful insight on the areas to perfect and enhance in our final preparation block that will set us up for the games this summer!"
Also racing at World Cup II are European silver medallists, women's single sculler (W1x) Vicky Thornley and the lightweight women's double (LW2x) of Emily Craig and Imogen Grant. European bronze medallists, the men's double (M2x) of John Collins and Graeme Thomas and the women's four (W4-) of Rowan McKellar, Harriet Taylor, Karen Bennett and Rebecca Shorten are also competing.
You can watch the GB Rowing Team live from Lucerne on Sunday, 23 May on the BBC Red Button, iPlayer and BBC website. You can also follow the action every day on www.worldrowing.com and British Rowing social media channels.
GB Rowing Team crews for World Rowing Cup II
Women's single scull (W1x)
Coach: Paul Reedy
Lightweight women's single sculls (LW1x)
Madeleine Arlett (Edinburgh Univ. BC  / Selkirk)
Coach: Darren Whiter
Women's pair (W2-)
GBR 1
Coach: Hamish Burrell
GBR 2
Coach: Hamish Burrell
Men's pair (M2-)
Oliver Wilkes (Oxford Brookes Univ BC / Matlock)
Lightweight women's double sculls (LW2x)
Coach: Darren Whiter
Men's double sculls (M2x)
GBR 1
Coach: Dan Moore
GBR 2
Coach: Dan Moore
Women's four (W4-)
Coach: James Harris
Men's four (M4-)
Oliver Cook (Univ. of London BC / Windsor)
Matthew Rossiter (Leander Club/ Newbury)
Coach: Robin Williams
Men's quadruple sculls (M4x)
Angus Groom (Leander Club / Glasgow)
Thomas Barras (Leander Club / Staines)
Women's eight (W8+)
Men's eight (M8+)
Spare rowers
Harry Glenister (Leander Club / Princes Risborough)
Matthew Haywood (Nottingham RC / Nottingham)