Moe Sbihi and Alice Baatz take 2,000m titles as records tumble at #BRIC18
Three world records, 17 British records and 51 Championship records were broken at the 2018 Mizuno British Rowing Indoor Championships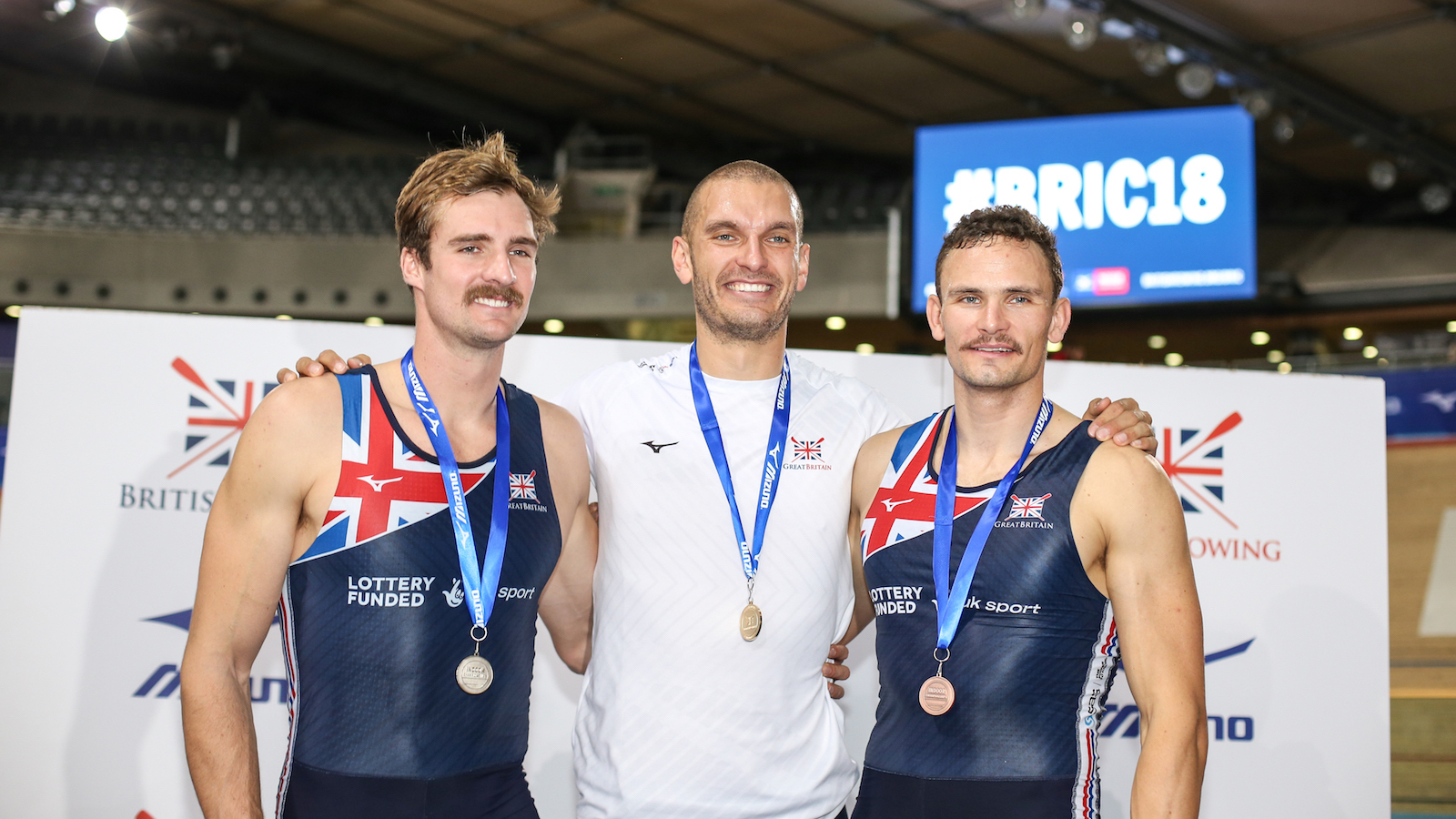 Moe Sbihi edged a thrilling open men's 2,000m to regain the Mizuno British Rowing Indoor Championships title he last won in 2015.
The Olympic champion from Rio 2016 bided his time in the race, coming from behind in the final 500m to edge two-time reigning champion Adam Neill and fellow GB rower Josh Bugajski.
Last time Sbihi took the 2,000m crown at BRIC, he beat Sir Matthew Pinsent's longstanding British record, and while his time of 5:45.5 was some four seconds off that mark, Sbihi was happy to take the win.
"I had the mentality that I knew I could win this race but I wasn't going to do it by trying to do a PB and risk blowing up," he said.
"It's rare to get a PB or record here so my aim today was to know where Josh and Adam were and temper what they were doing. I felt I still had another level to go if I needed to, but if you don't judge it right you end up suffering."
The Mizuno British Rowing Indoor Championships is officially the biggest indoor rowing event in the world, with over 1,800 competitors competing in front of a sold-out crowd at the iconic London 2012 velodrome at the Lee Valley VeloPark.
GB rower Alice Baatz took the win in the open women's event, setting a new Championships record in the process. The Agecroft rower stopped the clock at 6:44.0 to win by over three seconds from Hattie Taylor. Crewmates from 2018, Rebecca Shorten and Karen Bennett both set the exact same time of 6:49.2 to share the bronze medal.
Baatz said: "It's really nice to win at an event like this with so much support for the whole squad. It's not the best time I've ever done but it's a good place to start from this season.
"I know it's not my best so it will give me some fire to keep going in the next few months of hard miles and hopefully get something better around April time."
GB squad members also took the lightweight men's and women's titles, with another classic showdown between eventual winner Zak Lee-Green and Sam Mottram in the men's event. The pair couldn't be separated for 1,800m before Lee-Green pulled away in the final minute.
Imogen Grant continued her 2018 medal spree by setting the fastest time in the lightweight women's race, beating GB teammate Emily Craig by six seconds, with Ellie Piggott in third.
A raft of World, British and Championships records were set throughout the course of the day, including two new Para-rowing world records.
Ellen Buttrick, who won gold for GB at the 2018 World Championships, smashed the women's PR3 record, lowering the mark to 7:38.2.
Invictus Games athlete Sean Gaffney broke the men's PR3 record, with a remarkable time of 6:28.3. Gaffney took the win ahead of GB's Ollie Stanhope.
And Carol Woodward, of Sub7 Indoor RC, had a day to remember as she set two British records within hours of each other. In the morning she set the standard in the 60-64 lightweight women's 2,000m (7:55.9) and in the afternoon she beat the 500m record for the age group (1:45.5).