From schoolboy crews to World Championships pairs partners: Ollie Cook and Matt Rossiter go way back
Ollie Cook first rowed with Matt Rossiter as teenagers at Abingdon School, now they're taking on some of the best rowers on the planet in the men's pair at the 2018 World Rowing Championships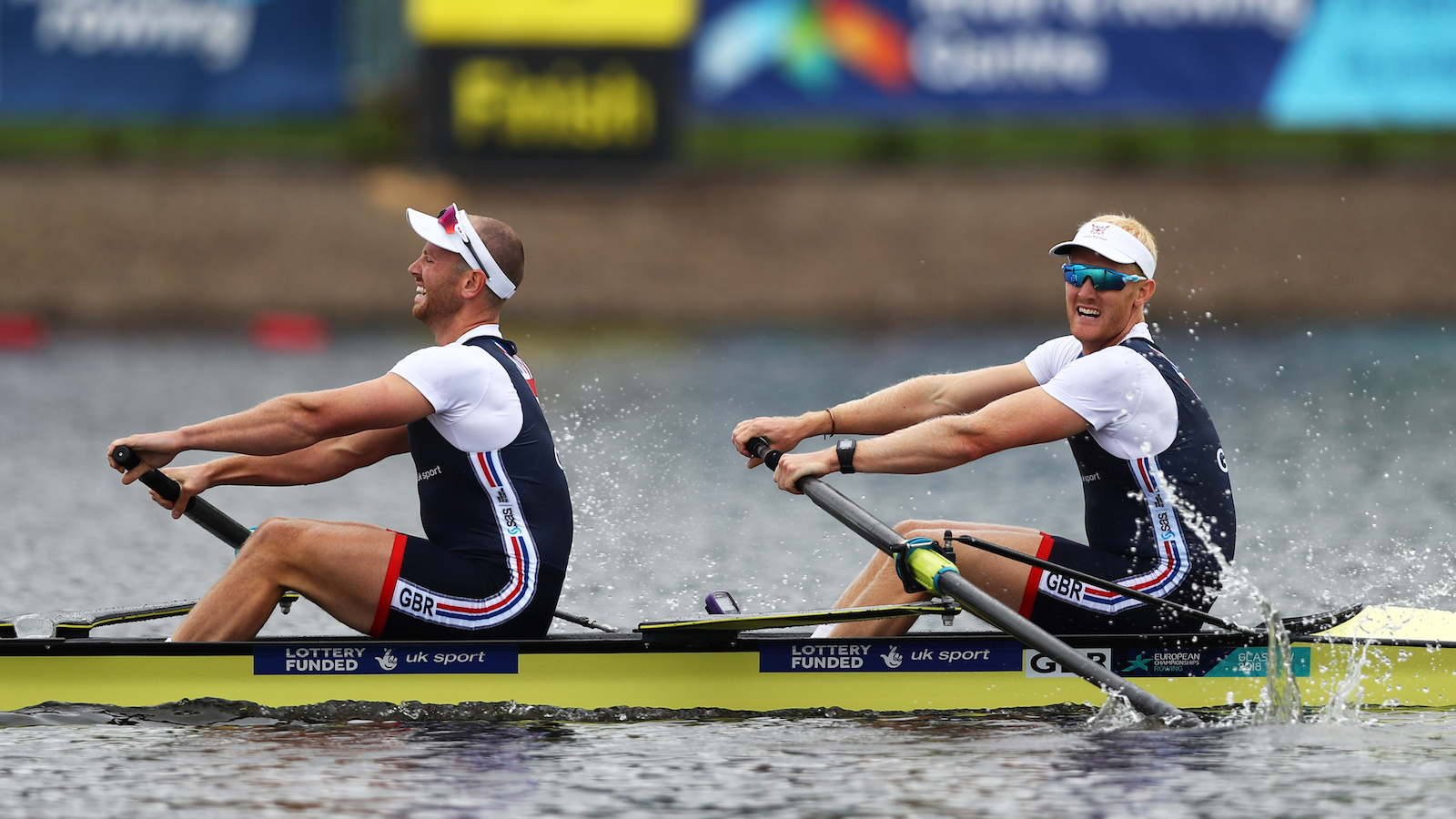 There was no danger of Ollie Cook and his 2018 pairs partner not getting along. He and Matt Rossiter have known each other since they were teenagers at Abingdon School and Cook has enjoyed getting the band back together.
After tough starts to the season for both rowers due to injury, Cook and Rossiter came together for the second World Cup in Linz, performing well to finish fifth in a tough field.
Another fifth-place in Lucerne was followed by a win in the B final at the European Championships in Glasgow. Since then, the men's squad have been preparing for the World Championships at training camps in Silvretta and Aviz.
And the 28-year-old says the trip to the Austrian Alps for a high-altitude camp is something of a rite of passage ahead of the World Championships.
"Silvretta is a Rocky-esque training camp," he said. "The weights that we use feel like they've come from the 70s – some of them have 'Men's Heavyweight Squad' written on them and you think about the guys who have been lifting them over the decades.
"You think of the people who have sweated into the same matts that we use. We do the ergos in the same dingy garage that has a snowmobile in the back. You're not always aware of the history and traditions but you know you're going through the same things as the guys I looked up to when I was learning to row.
"They've done exactly the same training programme, felt exactly the same things and have been just as nervous before a big ergo.
"It is a bit of a rite of passage. Putting the course out at the beginning of the training camp and then getting it in again at the end is something you can imagine the likes of Hodgey [Andrew Triggs Hodge], [James] Cracknell and Steve Williams doing.
"Steve Trapmore, our coach this year, was back for the first time since he was an athlete and it was cool seeing him seeing the same things and remembering the same process."
Cook knows what it's like to be crowned world champion, having triumphed with Callum McBrierty and Henry Fieldman in the coxed pair at the 2016 Championships in Rotterdam.
In 2017 he won the Boat Race with Oxford in memorable fashion before rejoining the GB team in the men's eight. Second place with Felix Drinkall in April's Senior and U23 Trials was followed by time out of the boat with injury, before returning in Linz.
Cook says racing with Rossiter again is taking him back to his school days, except this time they're lucky enough to be rowing as a full-time job.
"We've been training in the same boats all the way through school since the age of 14 so this feels normal," he said.
"We had a bit of a hiatus for a few years where we did different things and Matt did phenomenally well to deal with his series of what could have been career-ending injures.
"In that time I went to the university, joined the University of London BC and really brought my rowing on before joining the GB team. We've now come back together and we've got the same old jokes.
"One training camp in school we died our hair peroxide blonde, but no-one could tell that my hair had been died. We joked about doing the same thing again, although Matt's got a little bit less hair now than he had back then!
"We absolutely love this and we're so lucky to be able to do full time what used to just be a hobby. To be able to go on training camps, train really hard but then watch movies together or play card games like we did at school is really fun."
Cook and Rossiter start their men's pair campaign at 09.13 BST on Sunday morning. You can watch every race live on the World Rowing website as well as following on the British Rowing Twitter, Facebook and Instagram.