GB Rowing Team take first medal of the weekend with a gold for Lauren Rowles MBE at World Cup I 2022
18 GB crews are racing in 13 A Finals tomorrow.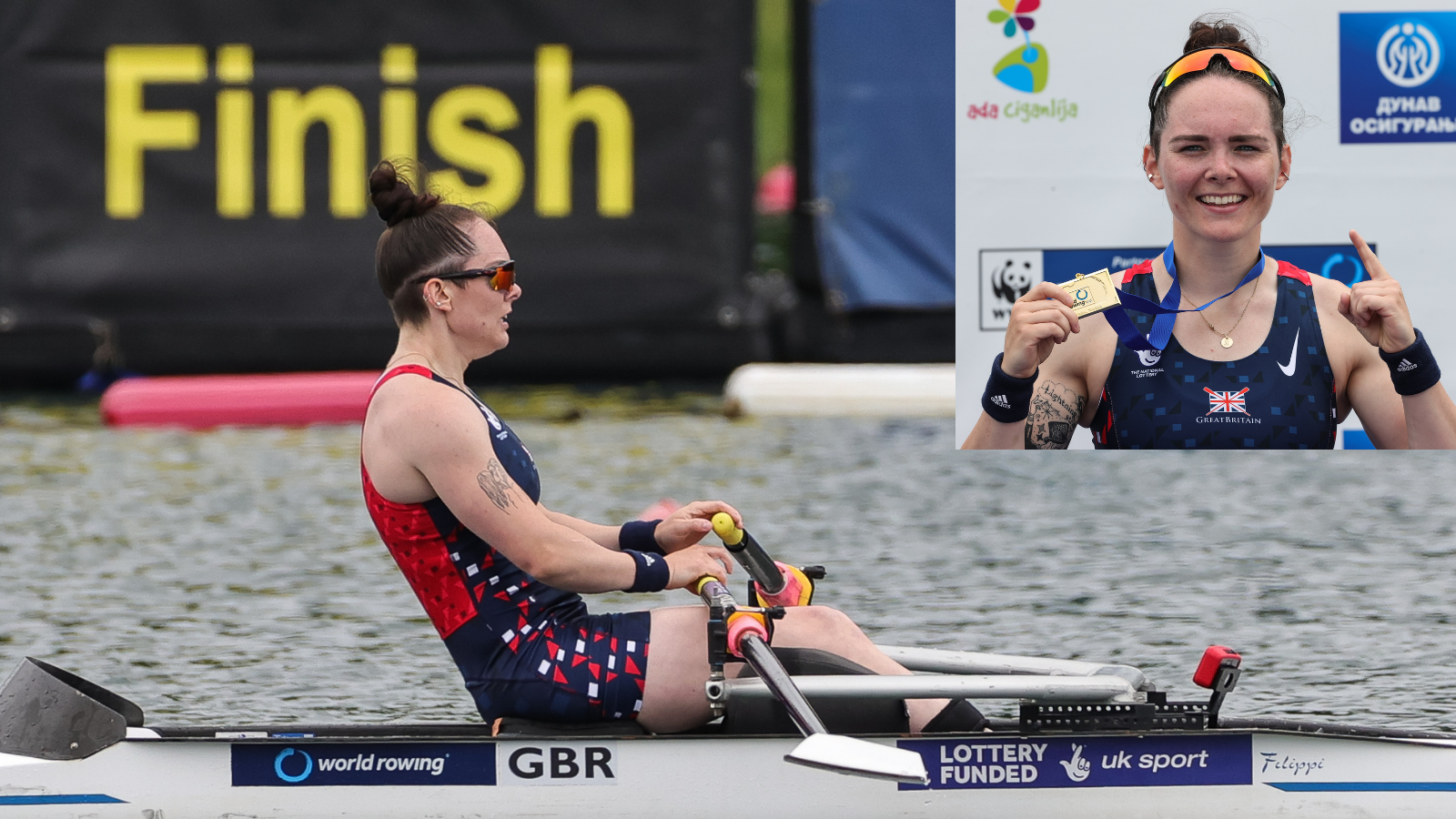 Lauren Rowles won the gold in the final of the PR2 women's single sculls (PR2 W1x), beating Australian Kathryn Ross, the current World Champion. Speaking after the race, Lauren said: "It's great to be back out on the circuit, and just back racing. It was only me and Kathryn out there today but she's World Champion and a fierce competitor, so when you beat her you know you are doing pretty well. It was a good, close race and great to be out here going against the best of the best."
Hannah Scott secured her spot in the Women's single sculls (W1x) final following a second place finish in the semi final.  "I feel like I'm getting more confident throughout the regatta, purely because it's my first time racing senior level in the single," said Scott, adding "and, with that, I'm gaining so much experience that I feel I can bring it into any crew boat I go into in the future, or the single itself. I just enjoyed that race today and am looking forward to tomorrow. That's why we train. We train to race."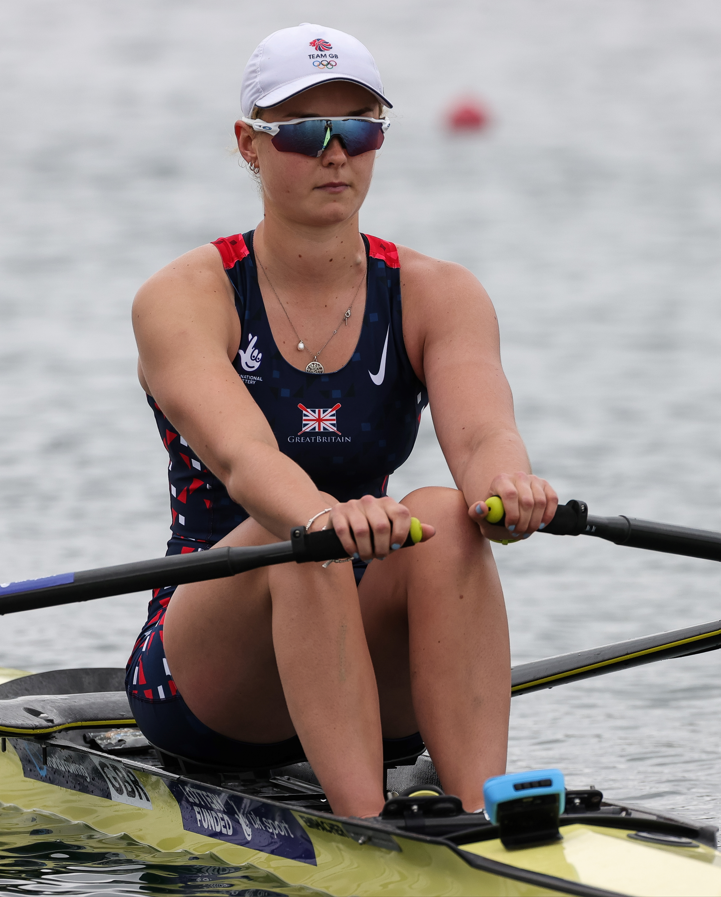 It was a busy racing day for the Men's squad which Men's Olympic Head Coach Paul Stannard described as "a strong team performance, building on the results from yesterday and showing the strength and depth of the squad." He added: "Tomorrow should see some competitive finals racing. The guys will rest up tonight and I'm looking forward to seeing them step on again on the lake tomorrow."
Three GBR crews – GBR1, Matt Aldridge and Joshua Bugajski, GBR2, Ollie Wynne-Griffith and Tom George and GBR3, Harry Glenister and Matt Rossiter – will be racing in the Men's Pair (M2-) final after GBR2 won their semi final and GBR1 and GBR3 both finished  third in their respective semi finals.
The Men's double sculls (M2x) of Matt Haywood and George Bourne rowed a strong middle 1500m to grab the third place spot of their semi final off the two Dutch Olympic medalists on the line, by 0.1 of a second, to book their A Final place.
Will Stewart, Lenny Jenkins, Freddie Davidson and Morgan Bolding showed calm heads and a mature performance having been led by the Dutch in the first 500m, to win the Men's four (M4-) semi final to secure an A final spot.  The Men's single sculls (M1x) semi finals also saw GBR1 Graeme Thomas win his semi final in impressive form and GBR3 World Class Start sculler Callum Dixon progress to the final, in this, his Senior World Cup debut.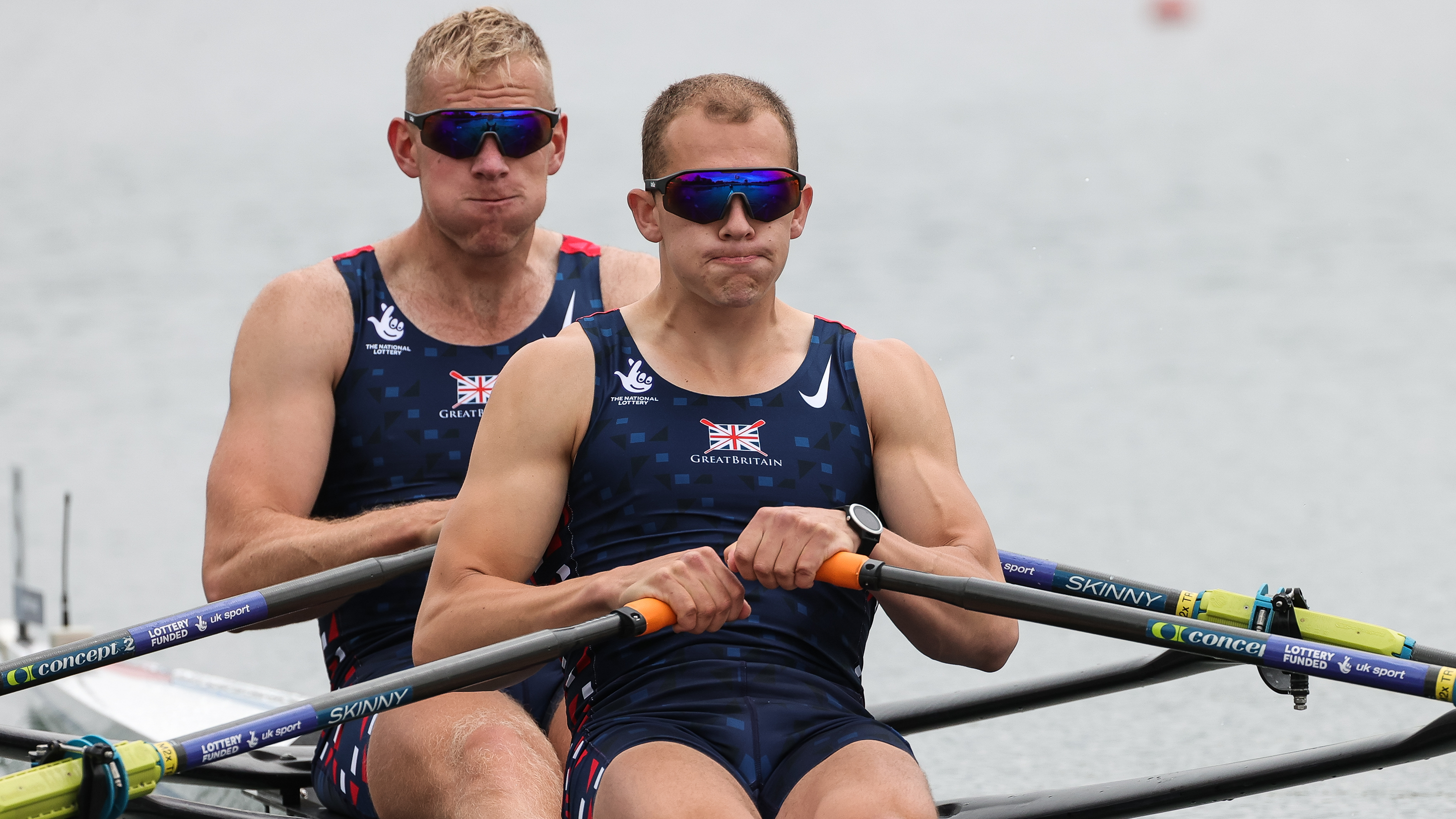 The Men's quadruple sculls (M4x) of Harry Leask, Seb Devereux, Tom Barras and Sam Meijer finished the repechage in fifth place and will race the B final on Sunday. Earlier in the day, GBR2 John Collins won the Men's single sculls (M1x) C final with a solid performance, finishing 13th overall having just missed out on the A/B semis yesterday.
British Rowing Director of Performance Louise Kingsley said: "Lauren has been working very hard in the single and I'm so happy that she has picked up GB's first medal of the regatta. We have a lot of finals to look forward to tomorrow and it's encouraging to see crews from across our men's, women's and para squads making A finals. Tomorrow should be a cracking day!"
| Boat | Crew | Race | Time | Progression |
| --- | --- | --- | --- | --- |
| M1x GBR2 | John Collins (Leander Club) | C Final | 06:55.76 | 1st (13th overall) |
| M2- GBR2 | Ollie Wynne-Griffith (Cambridge University BC), Tom George (Cambridge University BC) | A/B Semi-Final | 06:31.61 | 1st ➡ A Final |
| M2- GBR3 | Harry Glenister (Leander Club), Matt Rossiter (Leander Club) |   A/B Semi-Final | 06:39.25 |   3rd ➡ A Final |
| M2- GBR1 | Matt Aldridge (Oxford Brookes University BC), Joshua Bugajski (Oxford Brookes University BC) | A/B Semi-Final | 06:38.44 | 3rd ➡ A Final |
| M2x | Matt Haywood (Nottingham RC), George Bourne (Tideway Scullers School) | A/B Semi-Final | 06:18.61 | 3rd ➡ A Final |
| M4- | Will Stewart (Leander Club), Morgan Bolding (Oxford Brookes University BC), Lenny Jenkins (Leander Club), Freddie Davidson (Oxford Brookes University BC) | A/B Semi-Final | 06:00.43 | 1st ➡ A Final |
| W1x | Hannah Scott (Leander Club) | A/B Semi-Final | 07:35.78 | 2nd ➡ A Final |
| M1x GBR1 | Graeme Thomas (Agecroft RC) | A/B Semi-Final | 07:08.83 | 1st ➡ A Final |
| M1x GBR3 | Callum Dixon (Twickenham RC) | A/B Semi-Final | 07:09.66 | 3rd ➡ A Final |
| M4x | Harry Leask (Leander Club), Seb Devereux (Leander Club), Tom Barras (Leander Club), Sam Meijer (Elizabethan BC / Tideway Scullers School) | Repechage | 06:06.20 | 5th ➡ B Final |
| PR2 WX1 | Lauren Rowles (Worcester RC) | A Final | 09:56.27 | |