Lauren Rowles MBE
Rower // Para-Rowing Squad
Date of Birth: 24th Apr 1998 (21 years old)
Club: Worcester Rowing Club
Height: 172.00
Hometown: Bromsgrove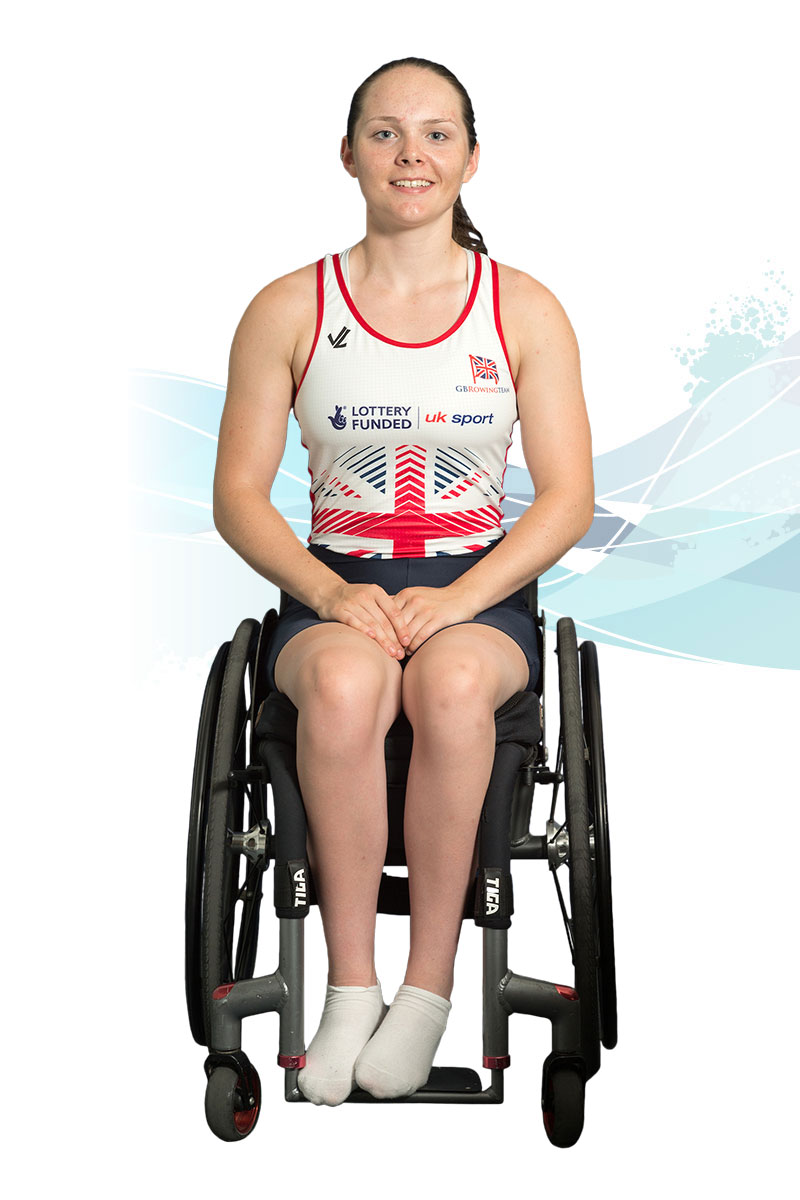 Lauren Rowles was crowned as a Paralympic rowing champion at the Rio 2016 Games – just a year after taking up the sport.
Rowles is a former wheelchair athlete who first tried rowing in early 2015 after a chance meeting with GB Rowing Team staff at Stoke Mandeville Sports Centre.
But by the end of the season she had helped to qualify the trunk-arms mixed double scull boat for the Paralympic Games and went on to win a glorious gold with Laurence Whiteley in 2016, setting a new World Best time along the way.
In 2017, Rowles and Whiteley won silver at the World Cup regatta in Poznan, but injury ruled the pair out of the World Championships in Sarasota-Bradenton.
Lauren only switched from athletics to rowing in 2015 but has already been crowned as a Paralympic champion
On The Water
©Peter Spurrier/Intersport Images
Rio 2016 Paralympiad: 2013 – 2016
Lauren and Laurence Whiteley were once again selected in the trunk-arms mixed double scull for the 2016 season. Lauren's A-level studies restricted them to just one international appearance before Rio but there was plenty of promise in their bronze and silver medals at the Gavirate International Regatta in Italy.
The hard work Lauren and Laurence put into training during the summer was clear to see on the Lagoa Rodridgo de Freitas as they set a new World Best time in their heat before storming to victory in the final to be crowned as Paralympic Champions.
They first teamed up during a remarkable debut at the 2015 World Championships in Aiguebelette. They only began training together in the summer after Lauren made the transition from athletics to rowing at the end of a year-long search by the GB Rowing Team para-rowing coaches for a trunk-arms mixed double scull partner for Laurence.
Despite their brief time together, Lauren and Laurence became the first GB crew to qualify for Rio 2016 as they won their repechage. They then went on to produce a fantastic performance in the final, winning silver as they finished just half-a-second behind Australia.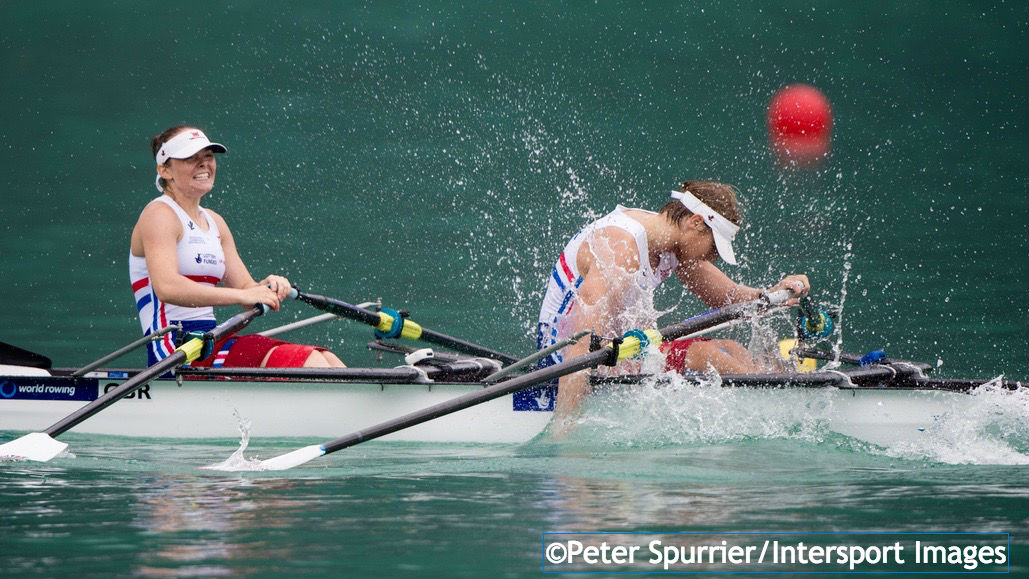 Lauren Rowles and Laurence Whiteley after winning TAMix2x silver at the 2015 World Championships in Aiguebelette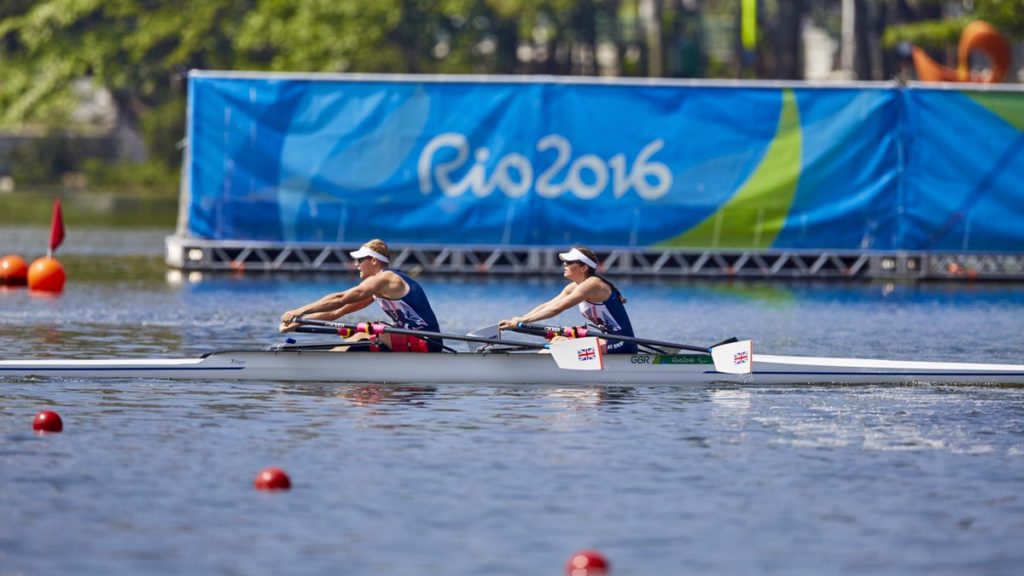 Laurence Whiteley and Lauren Rowles won gold at the Rio 2016 Paralympic Games
GB Competitive Record
| Paralympic Games | | |
| --- | --- | --- |
| 2016 | | TA2x |
Paralympic Games:

2016
TA2x
| World Rowing Championships | | |
| --- | --- | --- |
| 2015 | | TA2x |
World Rowing Championships:

2015
TA2x
| World Rowing Cup Regattas | | |
| --- | --- | --- |
| 2017 Poznan | | PR2 Mix2x |
World Rowing Cup Regattas:

2017 Poznan
PR2 Mix2x
In February 2012 Lauren lost the use of her legs when she was diagnosed with a rare paralysing condition that developed overnight.  However, she was determined to maintain an active lifestyle and, after leaving hospital in July of that year, started searching for a para-sport.
She became a wheelchair track athlete and competed for England at the Glasgow 2014 Commonwealth Games in the T53/54 1,500m.  She was also crowned England under-16s champion at 100m, 200m and 1,500m during 2014 and captained the Midlands at the UK School Games before turning to rowing.
Lauren is Lottery funded through UK Sport.
Personal information
| Place of Birth | Current Address | Hometown | Region |
| --- | --- | --- | --- |
| Birmingham | Bromsgrove | Bromsgrove | West Midlands |
Place of Birth:

Birmingham

Current Address:

Bromsgrove

Hometown:

Bromsgrove

Region:

West Midlands
Weight:

56kg

Height:

172cm
Education
North Bromsgrove High School
Education:

North Bromsgrove High School