GB Rowing Final Trials Return to Caversham – Day One
Read our report from day one at the GB Rowing Team Final Senior Trials.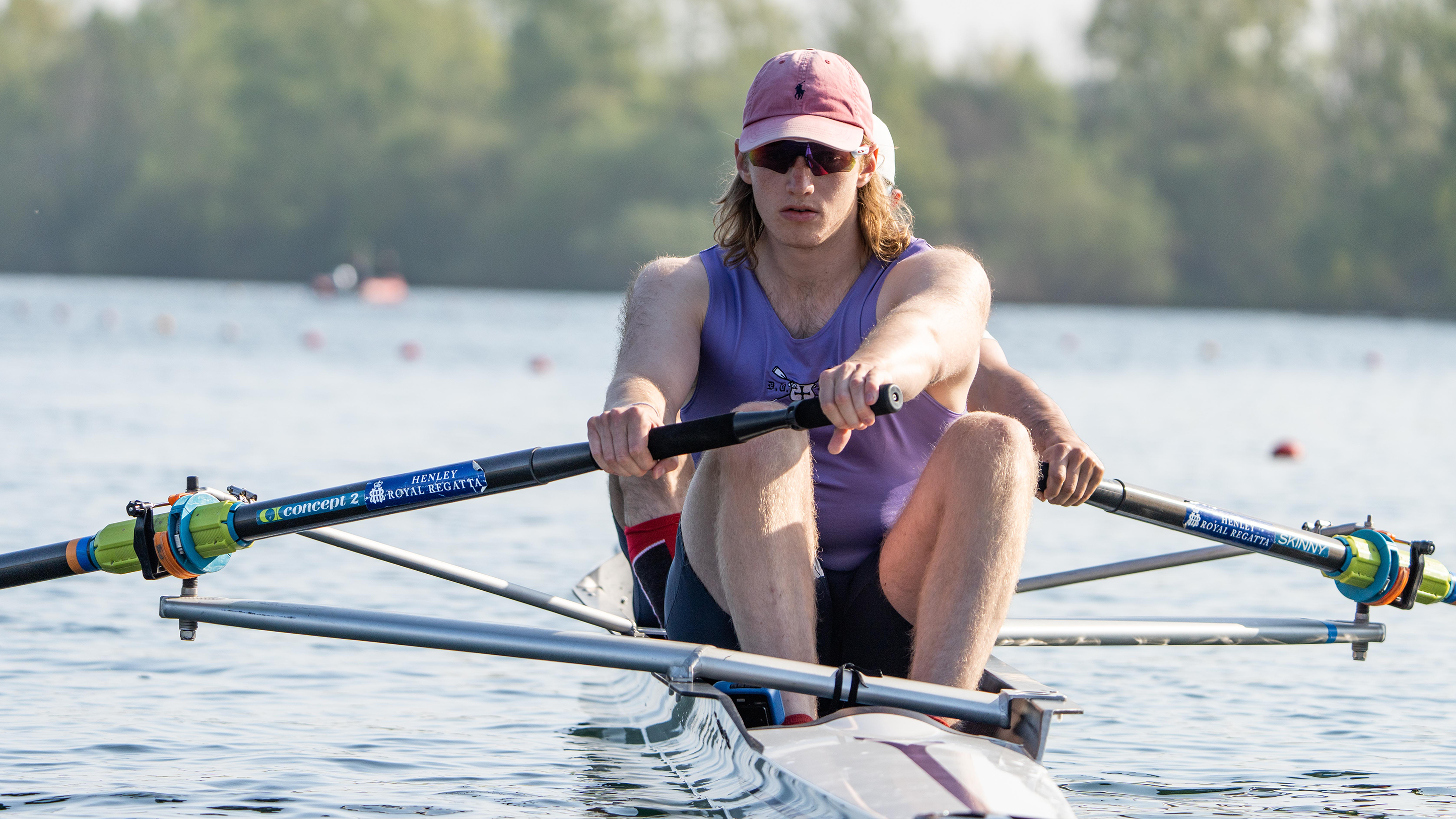 The Great Britain Rowing final trials were back in glorious sunshine at The Redgrave Pinsent Rowing Lake, Caversham today (16 April). Time trials took place in the morning, wth semi finals in the afternoon ahead of a host of exciting final racing tomorrow, which will identify the overall Men's and Women's national squad small boat champions in the Men's Pair & Women's Pair, the Women's Single Sculls & Men's Single Sculls and Lightweight Women's Single Sculls & Lightweight Men's Single Sculls.
Despite several team regulars being unable to participate due to coronavirus, many of the squad's Tokyo 2020 athletes were joined on the water by returning GBRT athletes, U23 athletes and new rowers hoping to make their senior debuts this season.
In the men's pair (M2-), returning Tokyo 2020 Olympians James Rudkin and Sholto Carnegie plus Ollie Wynne-Griffith and Tom George who also have just returned from racing for Cambridge in the Boat Race, came first in each of the A/B Semi finals.
In the women's pair (W2-), the combination of Tokyo 2020, Women's Eight athlete Rebecca Edwards and Leander Club's Heidi Long and two from the Tokyo Women's Four, Rowan McKeller and Rebecca Shorten each finished in first place in the A/B semi finals.
"It has been so great to finally see some high calibre, competitive racing between returning and new athletes for the Paris cycle, back at the lake." – Director of Performance, Louise Kingsley
Dale Flockhart from Edinburgh University BC, who competed for Great British at U23 level, finished in first place in the Lightweight Men's single (LM1x) race for lanes.
Both Matt Haywood from Nottingham RC and Graeme Thomas from the Tokyo 2020 Men's Double topped their semi-finals in the Men's single sculls (M1x) with Leader Club's Lola Anderson and Georgie Brayshaw topping the semi final in the Women's single sculls (W1x).
The top performing Lightweight Women's Scull (LW1x) was Tokyo 2020 spare, Maddie Arlett.
Commenting on the day's racing, Director of Performance, Louise Kingsley said: "It has been so great to finally see some high calbre, competitive racing between returning and new athletes for the Paris cycle, back at the lake. I'm very much looking forward to tomorrow's finals which will see the best of our British rowers battle it out to become the national squad small boat champions."
For Semi Final results click here