GB rowers relish Henley Royal Regatta racing
Nick Hartland looks forward to some mouth-watering racing at Henley Royal Regatta, spotlighting the GB rowers to look out for on the water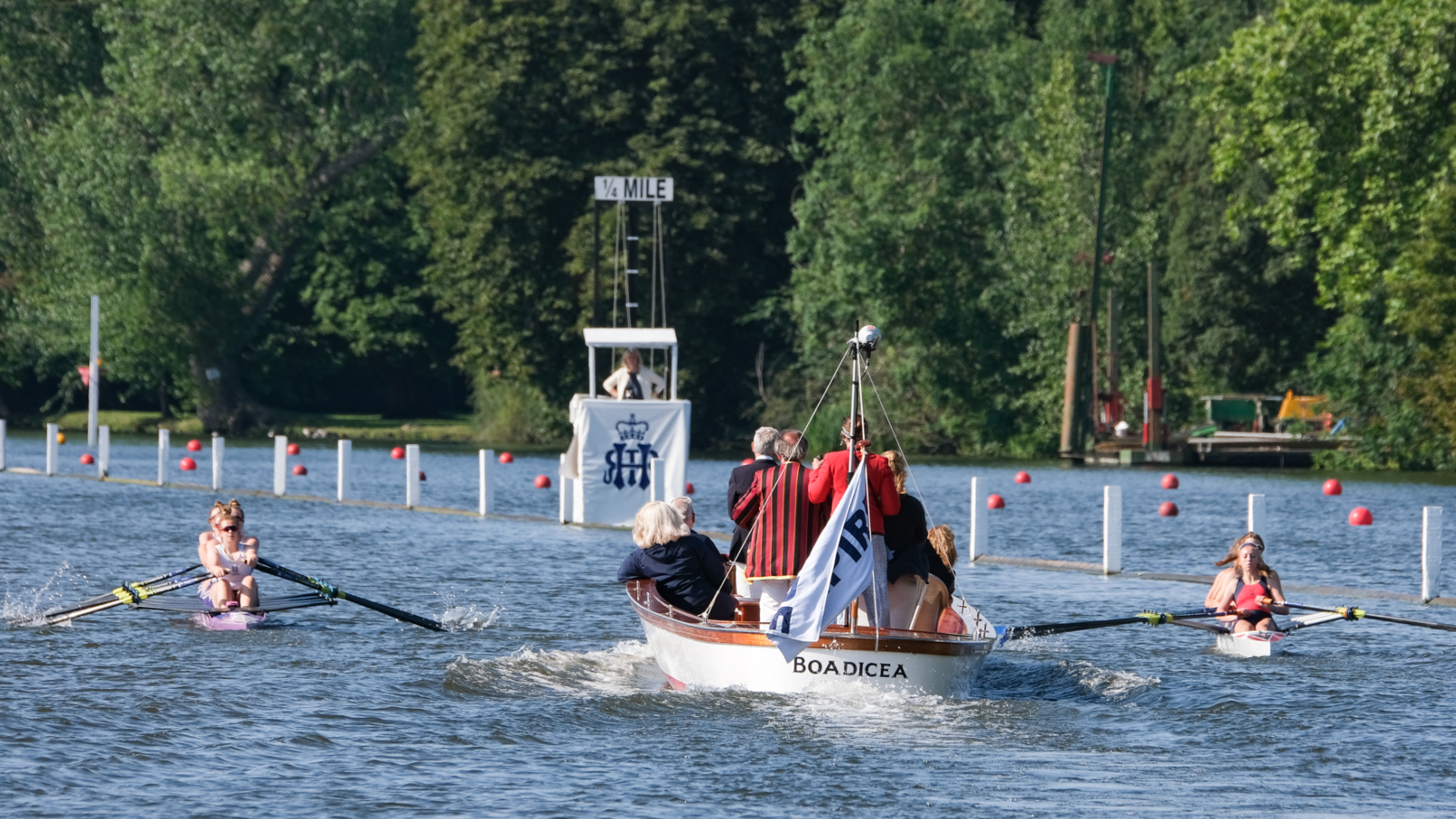 The spray from Tokyo's Sea Forest Waterway has barely settled, but many of GB's top rowers are hungry to race on home waters this week at Henley Royal Regatta.
Three members of the GB men's Olympic silver medal quad Jack Beaumont, Tom Barras and Harry Leask team up with Leander club mate Rory Harris in a mouth-watering Queen Mother's Cup final with the University College of Cork and Skibbereen boat containing Irish Games double Phil Doyle and Ronan Byrne and Rio silver medallist Gary O'Donovan.
Squad mate Graeme Thomas swaps the double for the single after finishing fourth with John Collins in Japan, with the Agecroft RC man aiming to go one better than 2012, when he narrowly lost out in the final of the Diamond Sculls to future GB crew mate Pete Lambert.
The 32-year-old already has Henley quad and double medals to his name and is slated to meet US sculler Hugh McAdam in Saturday's semi, while the other side of the draw features GB former world U23 champion Seb Devereux and Cambridge Blue Dara Alizadeh who won their races today and meet tomorrow.
Oxford Brookes' upcoming young guns make the step up to target the Grand Challenge Cup
In the Double Sculls Challenge Cup, trying to halt the charge of Irish Olympic lightweight double champions Fintan McCarthy and Paul O'Donovan will be former GB stars Sam Townsend and Charles Cousins in the quarter-final, while GB lightweight Jamie Copus and Monaco Olympian Quentin Antognelli take on US squad double Hedge and Plihal for the right to race the winner.
GB World U23 gold medallists and senior caps Matthew Haywood and Sam Meijer look strong contenders in the other side of the draw if they can get past Rio Olympian Will Fletcher and Leander partner Jack Burns, along with Dutch duo van Brussel and de Jong.
Oxford Brookes' 2015 world champion Mat Tarrant forms a powerful pair with fellow Olympic team reserve Morgan Bolding in an eight-boat Silver Goblets, while 2021 double World U23 medallist Callum Sullivan and Cambridge University partner Ollie Parish are slated to meet them in the final.
And with GB senior representation under their belts at the World Cup in Italy this year, Brookes' upcoming young guns make the step up to target the Grand Challenge Cup this time. GB caps Freddie Davidson, David Ambler, Sam Nunn, Henry Blois-Brooke, Ollie Wilkes, Sam Bannister, Tom Digby, David Bewicke-Copley and cox Harry Brightmore take on a Taurus/Tyrian combination of former Henley winners in Sunday's Blue Riband final.
And World Cup III fours silver medallists Ambler, Nunn and Bannister also go with Wilkes in Sunday's Stewards Challenge Cup final, where they await the winners of Leander, helmed by GB's Harry Glenister, and Hollandia Roeiclub's Dutch stars.
Emily Craig and Imogen Grant will be among the top tips to lift the Stonor Challenge Trophy
Leander's Remenham Cup women's eight includes six of the 'Project Paris' squad who raced at World Cup III – bronze medal pair Sam Redgrave and Susie Dear, plus Heidi Long, Alice Davies, Lauren Irwin and Hope Cessford – plus GB rower Holly Nixon, who just missed out on Tokyo qualification, and GB coxing cap Morgan Baynham-Williams.
A Molesey/Leander composite with 2017 GB senior world medallist Beth Bryan on board stand in the way of a probable final clash with another stacked Hollandia Roeiclub boat.
Dear and Redgrave also go in the Hambledon Pairs Challenge Cup where Tideway Scullers' Lily Lindsay and Meg Saunders are also selected, while Cessford, Irwin, Long and Davies are tipped in the Town Challenge Cup women's fours, and club mates and GB caps Jo Wratten, Alice Baatz, Lucy Edmunds and Flo Donald also race.
GB women's lightweight double scull Emily Craig and Imogen Grant will be among the top tips to lift the Stonor Challenge Trophy after missing out on a medal by just 0.01secs in Tokyo. The University of London and Cambridge University duo are slated to meet German internationals Lena Osterkamp and Laura Kampmann in Saturday's semis, but could face a stiff challenge tonight from Rio Olympic eights silver medallists Katie Greves and Jess Eddie (Wallingford/London), who cruised home clear of Hinksey Sculling School in their opener.
The other side of the draw sees the return of world senior medallist Jess Leyden who missed out on Tokyo. The 26-year-old races with fellow Leander and GB rower Georgie Brayshaw, where they are selected to meet Dutch Olympic spares Martine Veldhuis and Nika Vos.
Leander World Cup medallist Lola Anderson and Leicester RC World U23 finalist Lauren Henry lead the British charge in the Princess Royal women's singles, with Canada Olympic eights gold medallist Andrea Proske and Irish World Cup medallist Laura Heaphy trying to take the silverware overseas.
For all the action from Henley Royal, click here.