Men's quad secure first Olympic rowing medal for Team GB
Jack Beaumont, Tom Barras, Angus Groom and Harry Leask secure a silver medal, Great Britain's first ever in the men's quad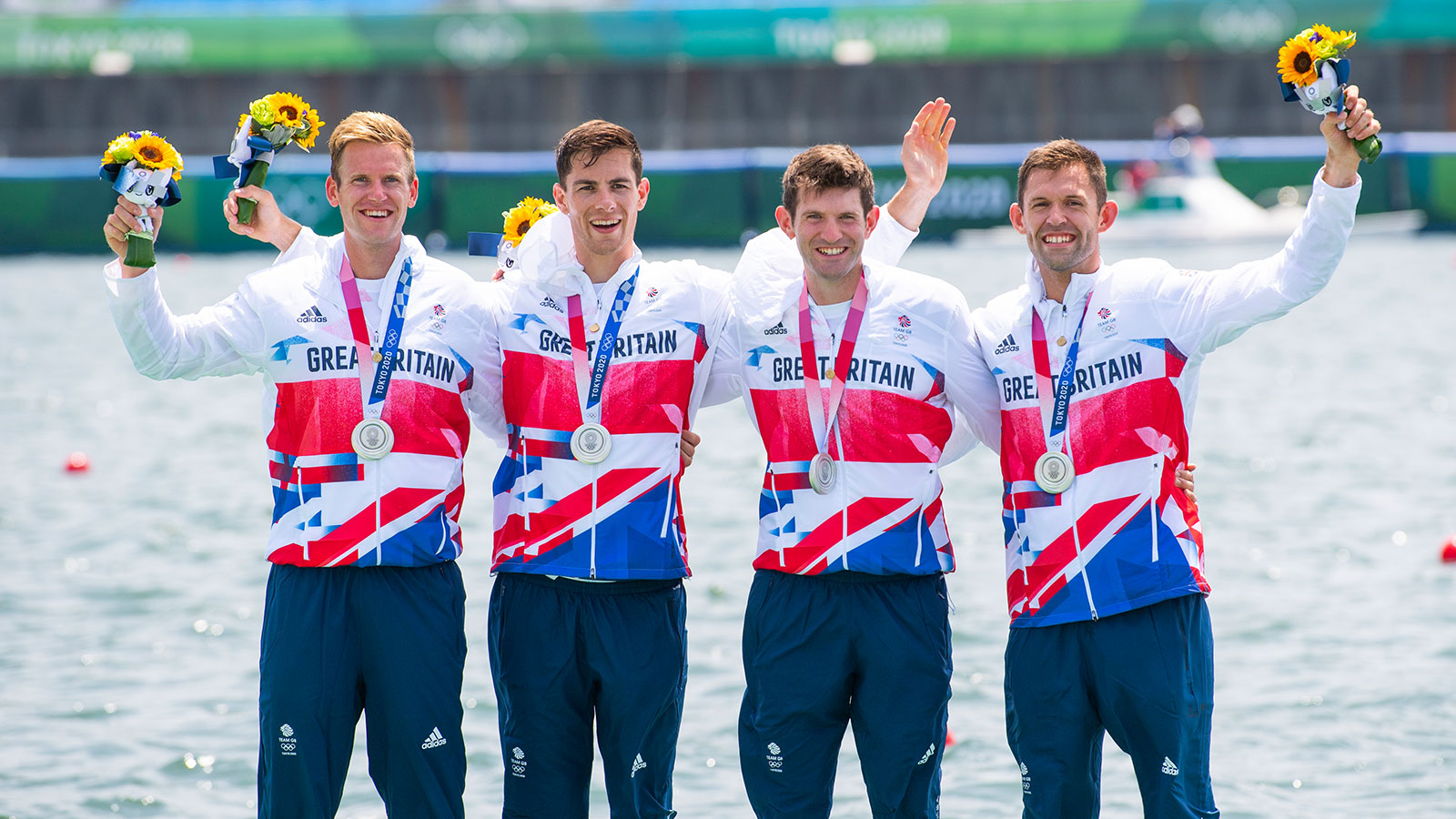 Great Britain won their first rowing medal of the Tokyo 2020 Olympics with a silver for the men's quadruple sculls that marked the country's first ever in that boat class, but only after three agonising fourth-place finishes for GB in finals at a windy Sea Forest Waterway.
British fans could finally celebrate with the quad after the men's double, women's four and – in dramatic fashion – the men's four each finished one place off the podium.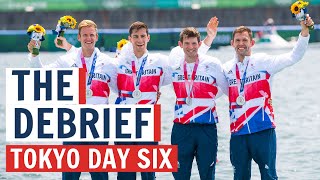 Play Video
Debrief host Tom Morgan is joined by Olympic Champion, Anna Watkins, rowing journalist, Martin Gough and World Class Start Coach, Nicola Benavente to talk through the overnight action from the Sea Forest Waterway
"We've built on years of hard, hard work and I'm so proud. To win the silver medal is awesome," said the quad's stroke man
Jack
Beaumont
. "We've been part of a rowing team that's had huge success but in our sculling team there's a tradition of being in the shadows a bit so there's huge pride."
Three further GB crews made their way into finals later on Wednesday: the lightweight women's double won their semi-final, the pair of Helen Glover and Polly Swann hung on for second in theirs and the men's eight finished second in their repechage.
The highlight of the day for Great Britain, though, was undoubtedly provided by the combination of Beaumont, Harry Leask, Angus Groom and Thomas Barras.
Drawn in lane one, they led the final early on and, although the Netherlands stormed through to take gold in a new world best time of five minutes 32.03 seconds, the Brits held off sprints from Australia and Poland to secure their silver.
"We just backed each other, trusted everyone to do their jobs," said Groom.
"We just said throw everything at it and the result will be the result – if we come sixth, if we come first and we came second. It was pretty much the perfect race for me."
Leask, who sat in the bow seat said: "We did what we wanted to in that first half and I was looking across. It's just amazing."
Australia overcome Great Britain in an Olympic men's fours final for the first time since 1996 and the Brits missed out on a medal completely after a steering error in the closing stages saw them veer very close to Italy in the lane to their right.
Oliver Cook, Matt Rossiter, Rory Gibbs and Sholto Carnegie had established themselves in second place through the middle of the race and looked set for silver but Romania and Italy stormed through in those final few strokes.
"We did what we had to but ultimately it wasn't good enough," said Rossiter. "We managed to shut out the pressure really well but it's just heart-break it wasn't there today."
Carnegie said: "I don't think we can blame anything. All season we've obsessed about being consistent and when it really mattered we weren't consistent."
An outstanding final welcomed the women's four back to the Olympic programme for the first time since 1992 and Great Britain's crew of Rowan McKellar, Karen Bennett, Harriet Taylor and Rebecca Shorten were in the medal mix for much of it, but were just unable to hang on for a medal.
Ireland's charge through the 1500m mark saw them grab bronze while Australia just snatched gold from the Netherlands.
"I'm so sorry we couldn't do it but we went out there and did everything we possible could," said Bennett. "We had our best row and I think we can hold our heads high."
Taylor said: "Obviously, we were not quite quick enough but that was the best race we've ever done and we can't really ask for more than that."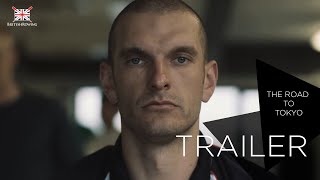 Play Video
In the men's double
John Collins
went one place better than his fifth-place finish at Rio 2016, while
Graeme Thomas
reached a final in his first Olympic appearance after ten years of trying, but their disappointment was clear after taking fourth spot.
They were in the hunt through much of the race and their pace through the third quarter suggested a bronze was possible, but China held on for third behind a battle to the line from France and the Netherlands.
"I'm obviously pretty gutted. I thought if we could get it right we could finish on top," said Collins.
"In one respect that was a lot better, even though it was only one position better. At least we put in a fight for a medal this time. I don't know what we could have done better."
Thomas said: "Fourth is just an awful place to come. We've got to say thanks to the Japanese people for giving us a Games. I've ticked that box, I'm an Olympic finalist now."
Two thrilling finals are in prospect on Thursday, with Great Britain looking well in the mix for medals after Wednesday's semis.
Women's pair Glover and Swann took second place having led from the start to the 1750m mark. Greek duo Maria Kyridou and Christina Ioanna Bourmpou staged a thrilling sprint to come through from fourth spot and eliminate the Australian pair, who had won in the four earlier in the day.
Lightweight women's double Emily Craig and Imogen Grant set a new world best time in their semi-final, beating France and the Netherlands, but their mark of six minutes 41.99 seconds lasted just 10 minutes before it was bettered by Italy and the USA in the second semi.
"It's a very high quality event. It was a good marker to win the semi and it put us in a very good position for tomorrow," said Craig.
Grant added: "We're pretty sure it's going to be a very spicy final."
The defending Olympic champion men's eight made their way through to the final with second place in the repechage. Massively improved from a disappointing heat, they started with real intent and led to halfway before New Zealand moved past.
"We tried to have a better start than the other day and that put us in a better position," said Moe Sbihi, the lone member of the crew with previous Olympic experience. "Clearly there has been a bit of nerves running through the crew. It has been quite challenging mentally as well as physically.
"We maybe let the conditions get a little bit on top of us. The most important thing was to make sure we got safely through. I'm still disappointed with the way we rowed the second half. We gave the other crews a bit of a sniff and they'll live with that till Friday."
However the regatta came to an end for the GB women's eight, who were the one crew to miss out on qualifying from their repechage.
Great Britain's first race of the day saw the women's quad of Hannah Scott, Lucy Glover and sisters Mathilda and Charlotte Hodgkins-Byrne secure seventh spot overall at the regatta by winning the B-final in emphatic fashion.
"For us it's quite a neutral feeling," said Scott. "I don't think we quite showed what we had in the first part of the regatta but we came through today and I'm really proud that we pulled ourselves through.
"We learned through this regatta. What we've been left with is going to drive us through the next three years."
Report by Martin Gough