Team Sbihi v Team Satch headlines bumper day of racing for GB rowers at BRIC
Moe Sbihi leads a team of GB rowers against a team headed by Will Satch in the men's relay in a big day of racing at BRIC on Saturday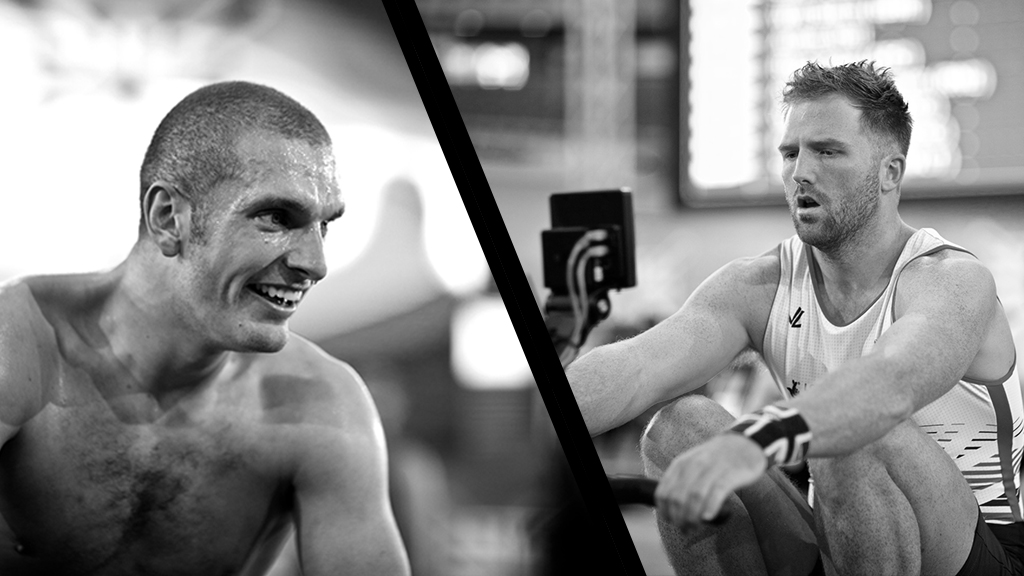 A year ago this weekend, Surbiton's Moe Sbihi smashed Sir Matthew Pinsent's 11 year-old British record when he set a time of 5:41.8 for the 2km open men's ergo at the British Rowing Indoor Championships (BRIC).
Sbihi's indoor rowing triumph came en route to taking Olympic gold in the men's four in Rio and the Olympic Champion is looking forward to this year's event at the Lee Valley VeloPark on Saturday (10 December), even though he is only recently back in training and on the road to getting fit.
"I loved the atmosphere last year. It really helped me having the crowd and using their energy to push me on. I was on the cusp of breaking the record and they were the contributors in helping me
break it", said Sbihi.
The 2016 event will see Sbihi will captain a quartet of GB team members in a relay race against, among others, another GB team headed by Will Satch, Olympic champion in the men's eight.
>>> GB rowers share their tips for posting a great 2k time
Sbihi said: "This is for bragging rights for the season. Whenever we bring this competition up in training, the winner will bask in the glory. I feel like I have the best team possible on the day".
Satch's team includes Olympic finalists John Collins and Stewart Innes as well as fellow men's eight gold medallist Matt Gotrel. Sbihi has the pick of Jonny Walton, Alan Sinclair and Pete Lambert – all Olympic finalists – as well as Olympic reserve Matt Tarrant. Only four men will compete in each team.
GB's top women will also be in action, with a host of Olympic and World medallists on show. Karen Bennett, Olympic silver medallist in the women's eight, is joined in the 2k ergo category by Jess Leyden and Mathilda Hodgkins Byrne, winner of 2016 World gold in the women's double scull, and names like Fiona Gammond from the World Championships women's four.
>>> How music helps GB rowers through their indoor sessions
In the open men's category GB 's Adam Neill is one of the best on the indoor rowing machine and could show well.
Neill, a BRIC first-timer, said: "Doing a flat out 2km ergo test can often be quite daunting as you know there is serious challenge coming your way. However I normally try and see it as a positive opportunity to see what I have got both physically and mentally, a real chance to see what I am made of! Afterwards, if it's gone well then it can be deeply satisfying having conquered a challenge".
The lightweight category contests will also feature GB squad rowers including World medallists Zak Lee Green, Joel Cassells and Sam Scrimgeour. 2015 World silver medallist Charlotte Taylor and 2016 World medallists Ellie Piggott as well as the November assessment winner, Gemma Hall, will race in the women's lightweight events.
DJ trio Futuristic Polar Bears will be playing a live set at the event, which takes place from 9am – 5pm in the velodrome at Stratford, with GB rowers in action at 1pm, 2pm and 4pm.