Sbihi smashes Sir Matthew Pinsent's record
Sir Matt Pinsent's 11 year-old British record fell at the British Rowing Indoor Championships when World men's eight Champion Mohamed Sbihi recorded 5:41.8 for the 2km open men's ergo.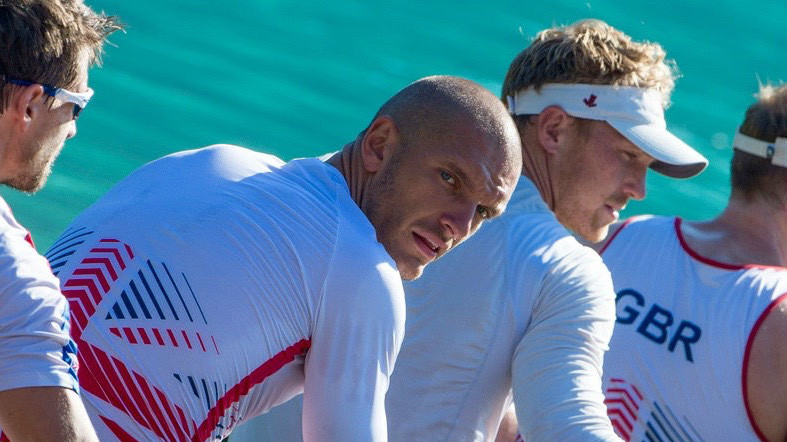 2014 World silver medallist Sam Townsend, who finished runner up to Sbihi in a time of 5:47.6 today, was full of admiration for his team-mate:  "I'm chuffed for Moe.  It's a good record that he's beaten.  I train alongside Moe a lot in the gym and he's worked hard for that.
"For myself, it's just shy of my personal best which I set in 2011.  So that's a good marker for me and shows that I'm on the right track for the Olympic season.  It's a very good stepping stone to the next test which we have in March".
Paul Bennett, third in a time of 5:48.5, has come into the SAS Analytics-supported Championships off the back of illness and was disappointed with his score today because of it. He came home in a time of 5:48.5 in front of a noisy crowd.
"That's around three seconds off my personal best, so I'm a bit disappointed to be honest. I wanted to be a bit closer than that but it is what it is", he said.
From the 2015 GB World Champion men's eight the pecking order from fourth onwards was Will Satch, George Nash, Alex Gregory, Matt Gotrel and Pete Reed.  Constantine Louloudis did not race.
Richard Chambers, 2012 Olympic silver medallist in the lightweight men's four, won gold too.  He finished in 6:08.8, in the lightweight men's 2k category, to bolster his confidence after a hard training camp.
"I wanted to test myself against myself here', said Chambers.  "And I've done that.  It's not bad but not a pb.".
The GB Rowing Team's Imogen Walsh, Vicky Meyer Laker, Jess Eddie and Donna Etiebet raced in the open women's relay.
Record-breaking Sbihi concluded the day by saying:  "It is a great atmosphere and a wonderful event here.  It's such a good place to have set the record.  Indoor rowing is now a massive bit of our sport.  The machines are the same in gyms around the world and it's growing and growing".
=================================================================
CONTACT DETAILS
For background information about The GB Rowing Team contact the Press office via [email protected] or 07831 755351
For picture requests please contact:  [email protected]