First ever British Rowing Virtual Championships announced
The groundbreaking event will be held on 27-28 June and will see indoor rowers competing live and in real time from their own homes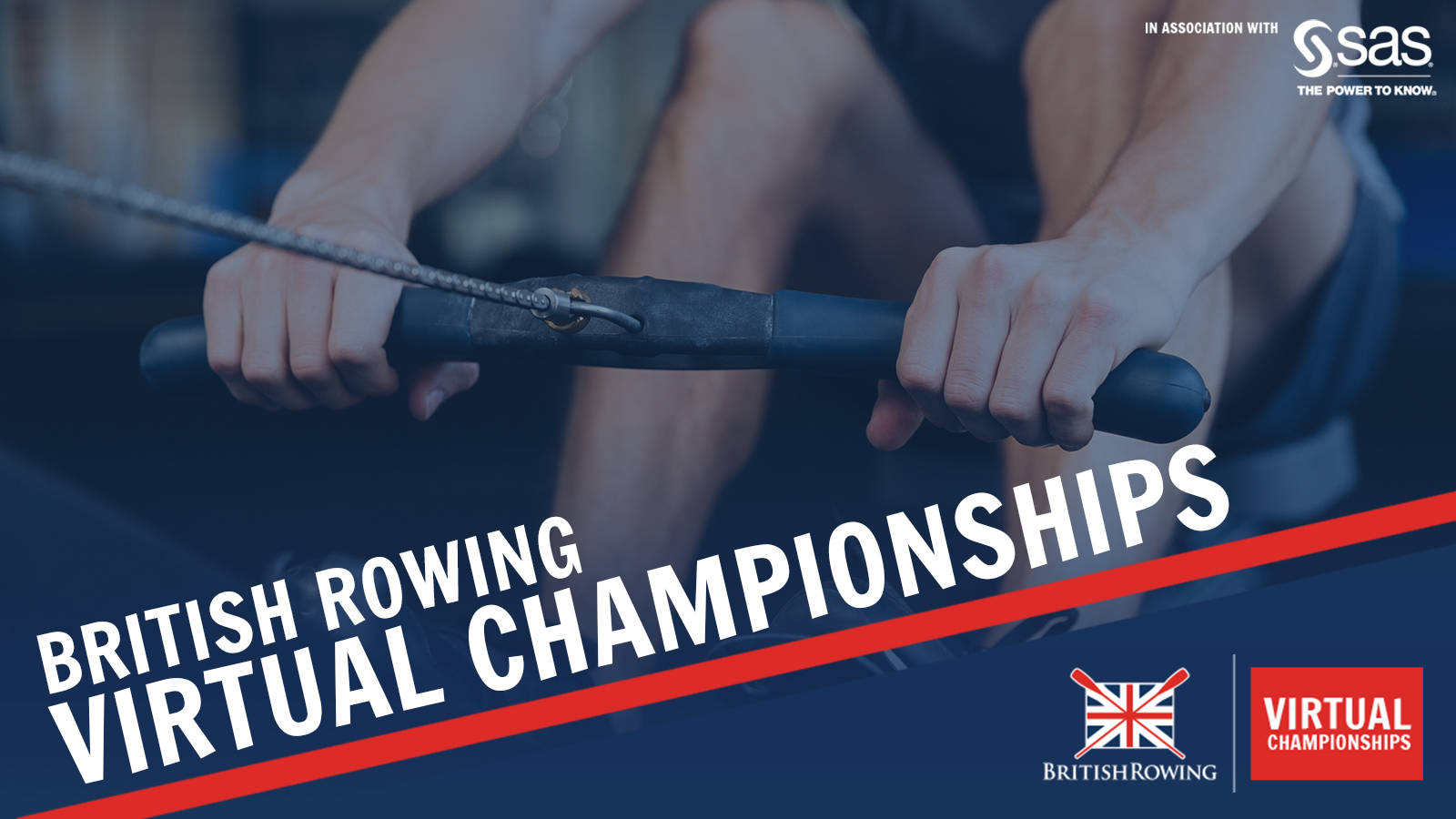 British Rowing is delighted to launch the inaugural British Rowing Virtual Championships, bringing together indoor rowers from across the country and beyond for a weekend of real-time, side-by-side racing.
Taking place on the weekend of 27-28 June 2020, the Championship format will comprise 2000m races and 500m sprints for all adult and adaptive rowers, alongside a range of team relays and additional adaptive, junior and junior adaptive events.
Whether you are aiming to be crowned national champion, racing to set a personal best or simply want something to work towards whilst you keep fit on the rowing machine at home, the British Rowing Virtual Championships offers something for every indoor rower.
Off the back of British Rowing's hugely successful One Minute Challenge last weekend, Andy Parkinson, British Rowing CEO, said: "It's incredibly exciting to announce this innovative competition at a time when competitive sporting action has been in short supply. Participation in indoor rowing since the lockdown came into effect has grown massively, and the British Rowing Virtual Championships provides everyone exercising at home with a chance to test themselves in friendly and meaningful competition."
"We're also proud to be offering the same wide range of race categories as the British Rowing Indoor Championships, making the British Rowing Virtual Championships equally accessible, inclusive of all abilities and something which everyone can get behind."
To support rowers in their preparations for the British Rowing Virtual Championships, British Rowing is also today launching a series of online challenges and races, available for all to access for free through British Rowing's online platform. The series of races will run from today through to the British Rowing Virtual Championships on 27-28 June 2020, and will range from 500m sprints and 5,000m time trials through to 4,000m team relays.
Running concurrently to the online races will be a series of challenges, inviting users to log their training mileage on the web platform in order to cover a range of distances, from marathons to full Atlantic crossings. A full programme of online races and challenges can be found on the British Rowing website.
Both the British Rowing Virtual Championships and online races and challenges will be organised in association with SAS, British Rowing's Official Analytics Partner, which will be supporting data use and application across these exciting new indoor rowing initiatives.
Full details are available here, including how to enter the British Rowing Virtual Championships, what equipment you'll require to race from home and indicative timings for racing across the Championships weekend.
Don't miss out on your chance to compete at this unique event – enter today and get preparing.