Clean Sport Week: British Rowing backs UKAD's call for additional anti-doping education
Running from 18-24 May, Clean Sport Week is focusing on expanding anti-doping knowledge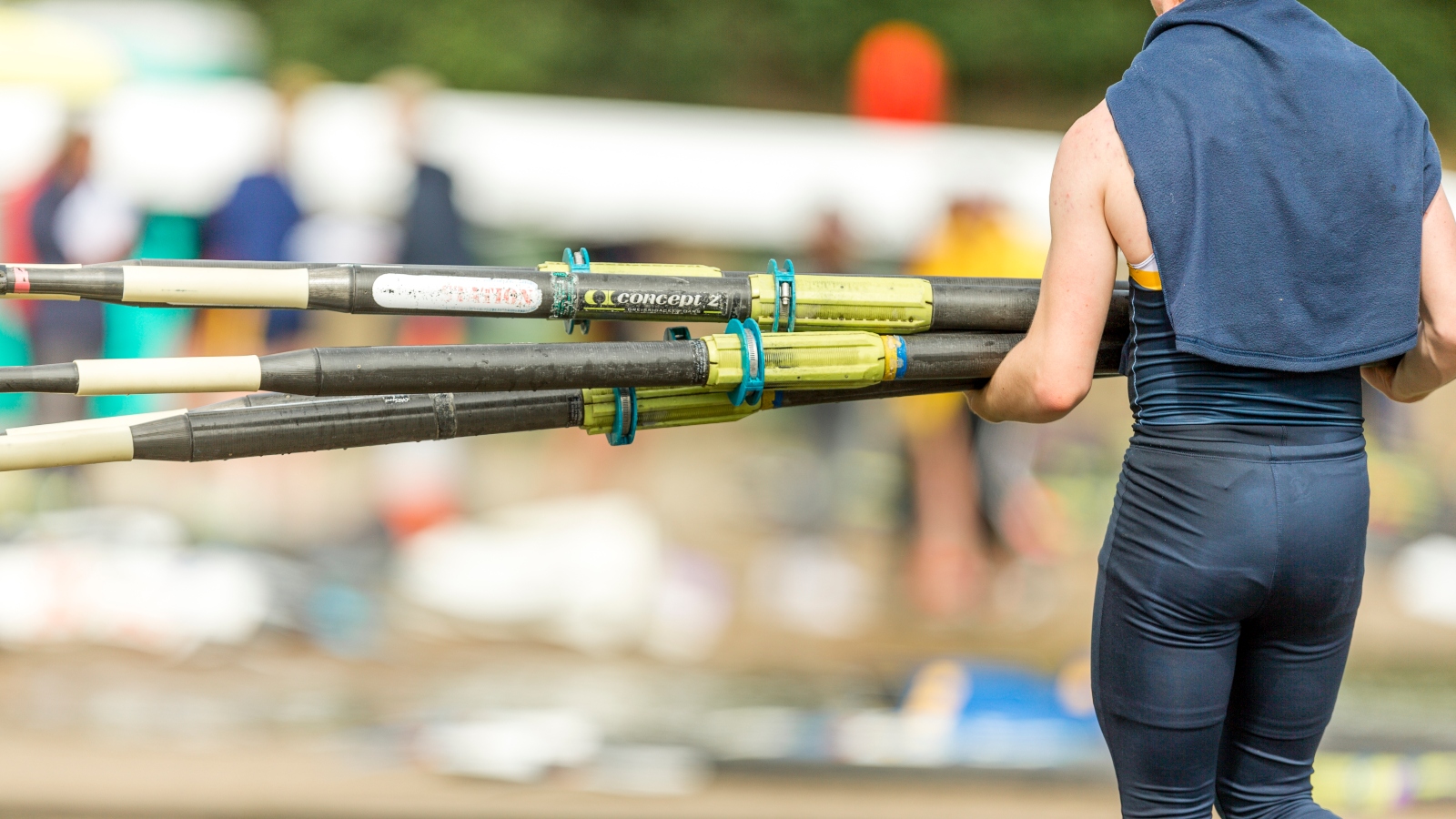 Olympic silver medallist Karen Bennett and British Rowing Chief Executive Officer Andy Parkinson are supporting UK Anti-Doping's 'Clean in Quarantine' campaign as part of Clean Sport Week 2020.
The campaign, now in its fourth year, is being supported by a range of national governing bodies (NGBs), sports organisations and UK sports stars, who are taking part in several online activities focusing on anti-doping education throughout the week, 18-24 May 2020.
Based on research conducted by UK Anti-Doping (UKAD), Clean Sport Week is encouraging those in sport to celebrate clean sport and continue expanding their anti-doping knowledge. Furthermore, UKAD is calling for athletes to adopt practices into their day-to-day lives that will reduce the risk of violating anti-doping rules.
British Rowing strongly encourages all athletes, coaches and anyone else who is supporting athletes in rowing to undertake Clean Sport education.
GB rower Karen Bennett said: "As athletes, Clean Sport is hugely important to us to protect the integrity of sport.
"We are well supported in the GB Rowing Team and attend Clean Sport education every year to make sure we know our rights and responsibilities.
"Clean Sport is a collective responsibility and so I encourage all rowers and their coaches across the rowing community to participate in Clean Sport education."
Andy Parkinson said: "Everyone who has a part in rowing is extremely committed to the sport whether it is commitment to their training, their crews, running a club or organising events.
"We value that dedication and want to demonstrate our own commitment through providing access to Clean Sport support and education in a variety of ways, so we can ensure fairness of competition and contribute to protecting the health of our athletes."
As athletes, Clean Sport is hugely important to us to protect the integrity of sport
The 'Clean in Quarantine' campaign for Clean Sport Week will promote UKAD's online education programmes including Coach Clean, which is now available free online.
The campaign will also see social media videos from several UK athletes and coaches featured on UKAD's channels as they back 'Clean in Quarantine' while social distancing during the ongoing Covid-19 lockdown across the UK.
Nicole Sapstead, UKAD's Chief Executive, said: "The Covid-19 crisis has impacted sport on many levels, but our Clean in Quarantine campaign is highlighting ways that athletes and coaches can maintain their commitment to clean sport during lockdown.
"UKAD's free education resources are vital tools in maintaining integrity and public confidence in sport when it returns. We're calling on athletes and coaches to access the information they need to protect themselves and clean sport.
"We've seen on social media how well athletes and coaches have adapted to life in lockdown. Making a few changes to incorporate anti-doping practices into their daily routine is equally achievable."
British Rowing resources
British Rowing's Clean Sport Awards is an online e-learning resource which you can complete in your own time one module at a time and earn module certificates as you go!
Alternatively, every other month we deliver interactive Clean Sport webinars where our trained Educators will explain everything you need to know on risk-assessing your supplements, checking your medicines, understanding the testing process, plus how to protect your sport through reporting suspicions of doping, and much more.
These webinars will be uploaded on our Lockdown Webinars web page.
Finally, in RowHow there are digital resources that are downloadable and links to more information.
For further support and information, you can always contact our Anti-Doping and Integrity Officer via [email protected]