'There is an element of leadership to my position, but it's not as if I have to go and read a textbook'
As the only member of the golden men's eight to return to the boat after Rio 2016, Tom Ransley is leading by example with his new, younger crewmates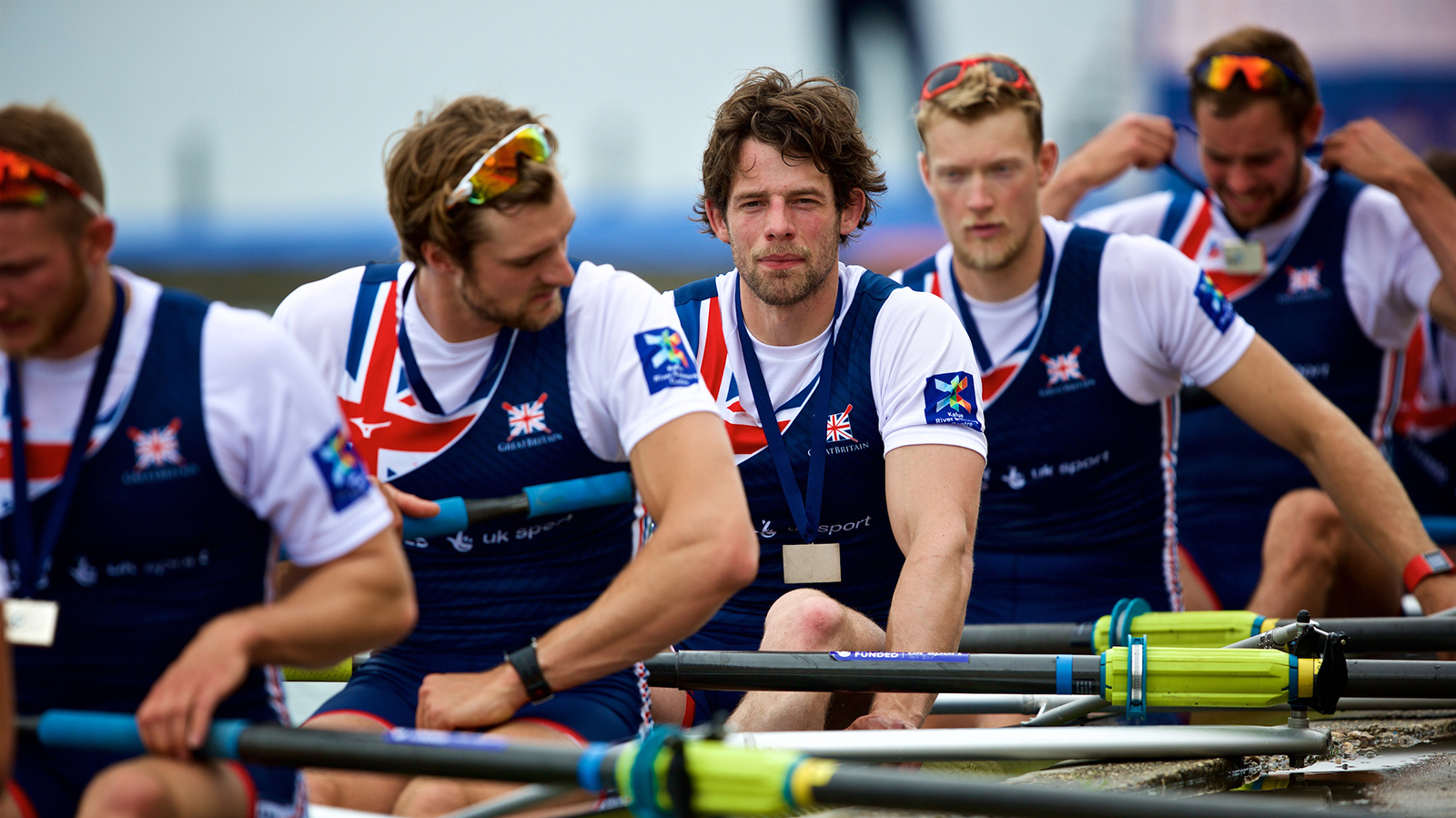 The term 'leadership' is not one that Tom Ransley cares for much. As the only member of the gold medal-winning men's eight from Rio 2016 to return to the boat this year there is the sense of him leading the new guys towards Tokyo 2020.
He leads, but through his actions rather than his directions. His post-Olympic break was interrupted by suffering a broken collarbone while running in the hills near San Francisco in October, with the injury requiring surgery on his return to the UK.
But the 31-year-old didn't take the rehabilitation period as a time to take a longer holiday, instead working tirelessly in the gym to ensure he was ready for the start of the new international season.
He is joined in the eight by a new group of athletes, some of who are embarking on their first season of international racing. They look up to the Olympic champion, but Ransley just takes it in his stride.
"I just get on with my job," he said. "I'm not overly fussed about the specific term of 'leadership'. I think there is that element to my position, but it's not as if I have to go and read a textbook and deliver different aspects of leadership.
"There is experience that I want to get across, which in one sense is coming to me naturally, but I guess you'll have to ask the other guys!"
Adam Neill, one of the new members of the eight, says Ransley provides inspiration: "It's awesome having Tom in the boat – he's an Olympic champion and multiple World Champion, so you listen to everything he says and everyone soaks it up.
"When Tom has an opinion on something everyone listens in. It's not a natural thing for him, but he's really become one of the leaders of the boat, especially after the race in Belgrade.
"A few of us newer guys were maybe a bit disappointed but he got us together and told us it was good. He said that compared to some of the other start-of-season races he's had, that was one of his best and he was really happy with what we did."
>>> Cassells sets his sights on European Rowing Championships hat-trick
In the immediate aftermath of the final at World Cup 1 in Belgrade there was frustration and disappointment among many members of the eight. They started strongly, leading from early in the race, but got rowed through by a young Dutch boat in the final 500 metres and had to settle for silver.
"It's not a natural thing for him, but he's really become one of the leaders of the boat"
There was the positive, according to Ransley, that the crew had executed their race plan, but there were lessons learned from the defeat that he believes will serve the squad well over the rest of the season.
Going in to the European Championships in Racice this weekend, there is just one change to the crew, with Tom Jeffery coming in for Tim Clarke.
"The good thing is that we've got a strong group of guys who can all mix in among the different boats. That allows everyone to stay fresh and keep developing," Ransley continued.
"The European Championships will be strong, there will be new crews coming in, but I'm positive with what we've done in the weeks since Belgrade.
"We could win it, or we could not win it, but regardless of the result we want to make sure we attack it again, go out aggressively and try and get the most from it. It's a long season this year and we're looking to move forward the whole time."
>>> All you need to know about the 2017 European Rowing Championships
Of the eight that won in Rio, only Ransley, Pete Reed and Will Satch have returned for the 2017 season. Satch has moved into the four, while triple gold medallist Reed is working his way back from hip surgery.
The new look eight contains the likes of Boat Race winner Lance Tredell and world champion cox Henry Fieldman, and Ransley is relishing working with the up-and-coming crew in the build up to the team's main goal this season – the World Championships in Sarasota-Bradenton, Florida, in late September.
"I'm really enjoying it – it's a new project and a different challenge and that's what I wanted when I came back," he said.
"There's no need to constantly compare the two boats, because they're at different stages, but the game constantly moves on. Toyko will be faster than Rio, so it's important that you do stay fresh and respect the project because even though it's the start of a four year cycle it's important not to waste any opportunities to go faster."