More records broken as BRIC 2016 crowns its champions
GB rowers dominate the major categories in a record-breaking edition of the British Rowing Indoor Championships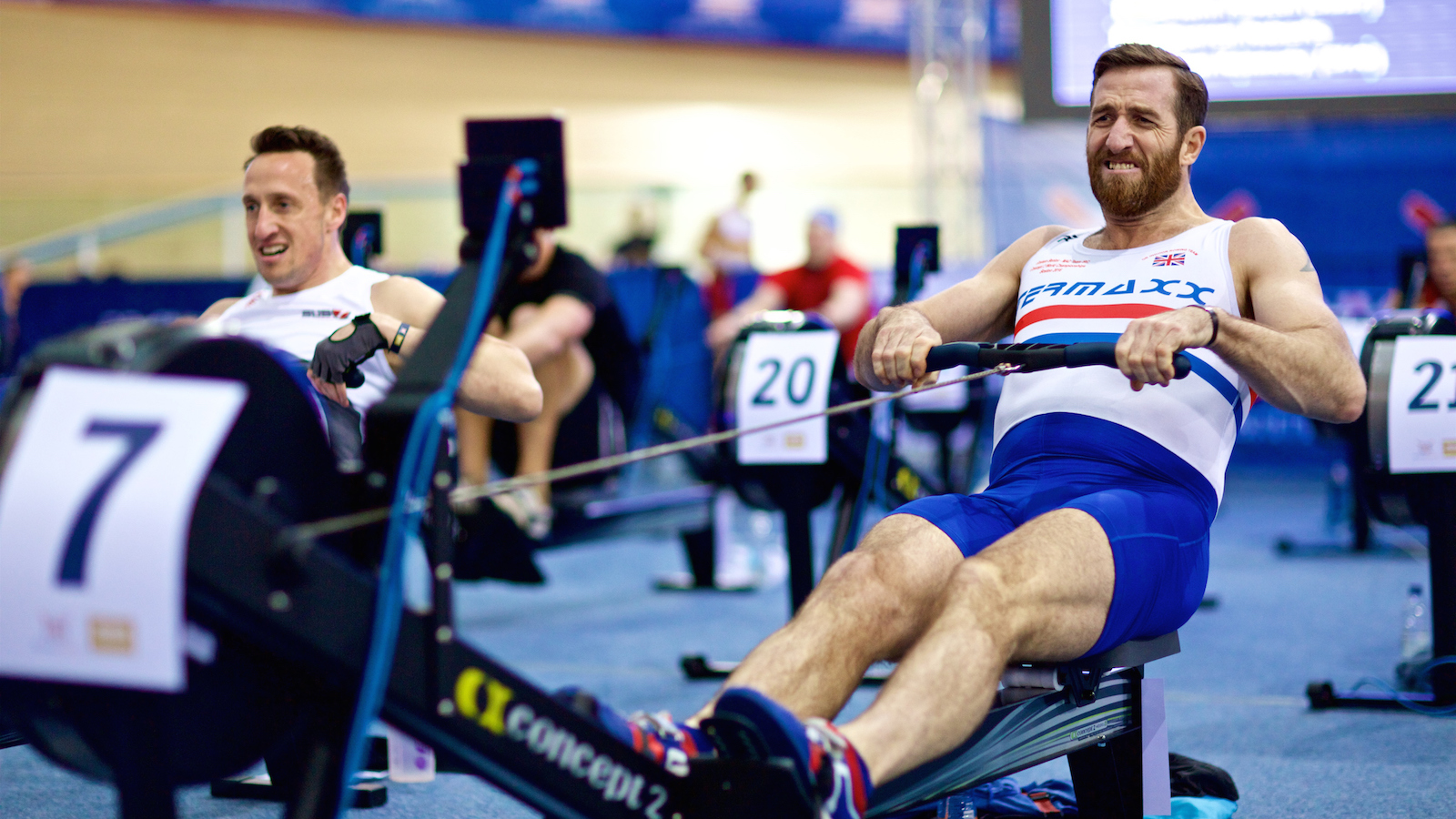 Adam Neill capped a successful return from a serious back injury with victory in the men's open 2km race at the British Rowing Indoor Championships at the Lee Valley VeloPark.
Neill spent three years on the sidelines, but successfully completed his rehabilitation and has got back to top form, missing out on a 2km personal best in Stratford by just half a second.
He clocked a 5.46:5 to take the gold medal, with Moe Sbihi's year-old British record looking under threat for a time during the race.
"It's quite a nerve-racking environment. I think it's really good practice for racing under pressure," Neill said after his race. "It's all well and good performing well in training but it's all about being able to do it on the day, and this place is great for that.
"I was about half a second off a PB, so I'm pretty happy with that at this time of the year. All our racing is the end of next summer so I'm happy to be in good shape and put in a solid performance."
In the women's open classification, Emily Carmichael held off a strong challenge from Rebecca Girling and Rebecca Chin to retain the title she won last year.
Carmichael stopped the clock at 6.45:1 to win by over two seconds from Girling.
"It's an incredible feeling to be champion in an great atmosphere," Carmichael said. "It's an amazing event to do – we never really experience having an audience so close. It's a great way to break up our winter training.
"This atmosphere makes you feel a little bit more alive and gives you that extra bit of spark. It really helps having the crowd there for you every step of the way."
GB's Zak Lee-Green took a close fought lightweight men's crown, Nottingham Trent student Matt Haywood dominated the men's U23 race and Jessica Leydon put in an equally strong performance to take the women's U23 crown.
The crowds stuck around to see the day's penultimate race, in which Sbihi's GB relay team beat another GB squad led by Will Satch in the men's relay.
Find all the results at indoorchamps.britishrowing.org