2.5 million meters rowed during University Indoor Rowing Series
The sixth series of the annual UIRS has come to a close with a number of events streamed online for the first time and the beginner event class showing strong growth.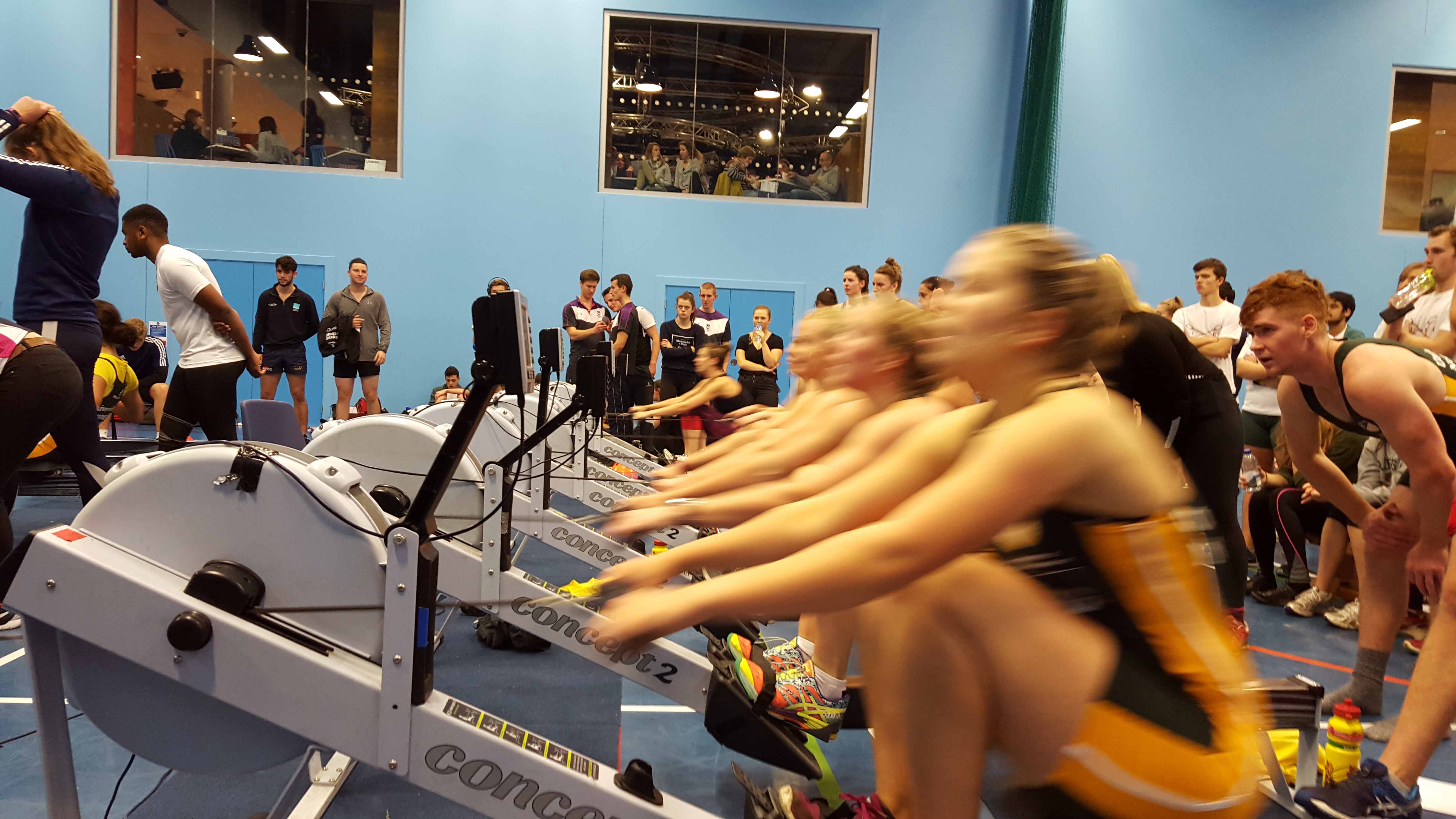 A successful 2016 University Indoor Rowing Series (UIRS) saw 1,774 individuals race at 13 events across the UK, including at the Scottish and Welsh Indoor championships and the GB trials. Rowing a combined distance of over 2.5 million meters, competitors raced in a number of 'core' events so results could be compiled into a national competition, as well as additional optional events.
>>> Full results can be found here
Impressive performances were seen across all events. Simon Polie (Plymouth Uni) executed a very measured and mature race at the Exeter event to win the beginner men's event nationally. While Jana Stucke (UWE) at the same event not only topped the beginner women's but also went on to enter and race in the open women's event to finish 11th nationally.
In a first for the Series, the open men's event ended with a tie for first place nationally with Imperial's Tristan Vouilloz and Queen's Sam McKeown both posting a result of 5.59.0, showing how competitive the Series is. Joseph Harper from Bristol finished in third place just 0.3 of a second behind.
In the women's event, the Cambridge Women's Boat Club posted a 1,2,3 with Melissa Wilson setting the pace at 6:43.2 but where unable to hold a top 4 with Exeter Uni's Seun Olusanya PB of 6:56.8  enough to beat Cambridge's Holly Hill into fifth.
In the lightweight events, Edinburgh University Boat Club showed its strength with not only the top result in the men's event (Matthew Curtis) but also taking first and second nationally in the women's event with Maddie Arlett leading the way with 7:11.9, from Alex Rankin's 7:13.0.
To find out if your university has a rowing club and how to get involved, click here.