University Indoor Rowing Series 2016 – Results
The University Indoor Rowing Series is underway with events running between Saturday, 29 October and Sunday, 27 November.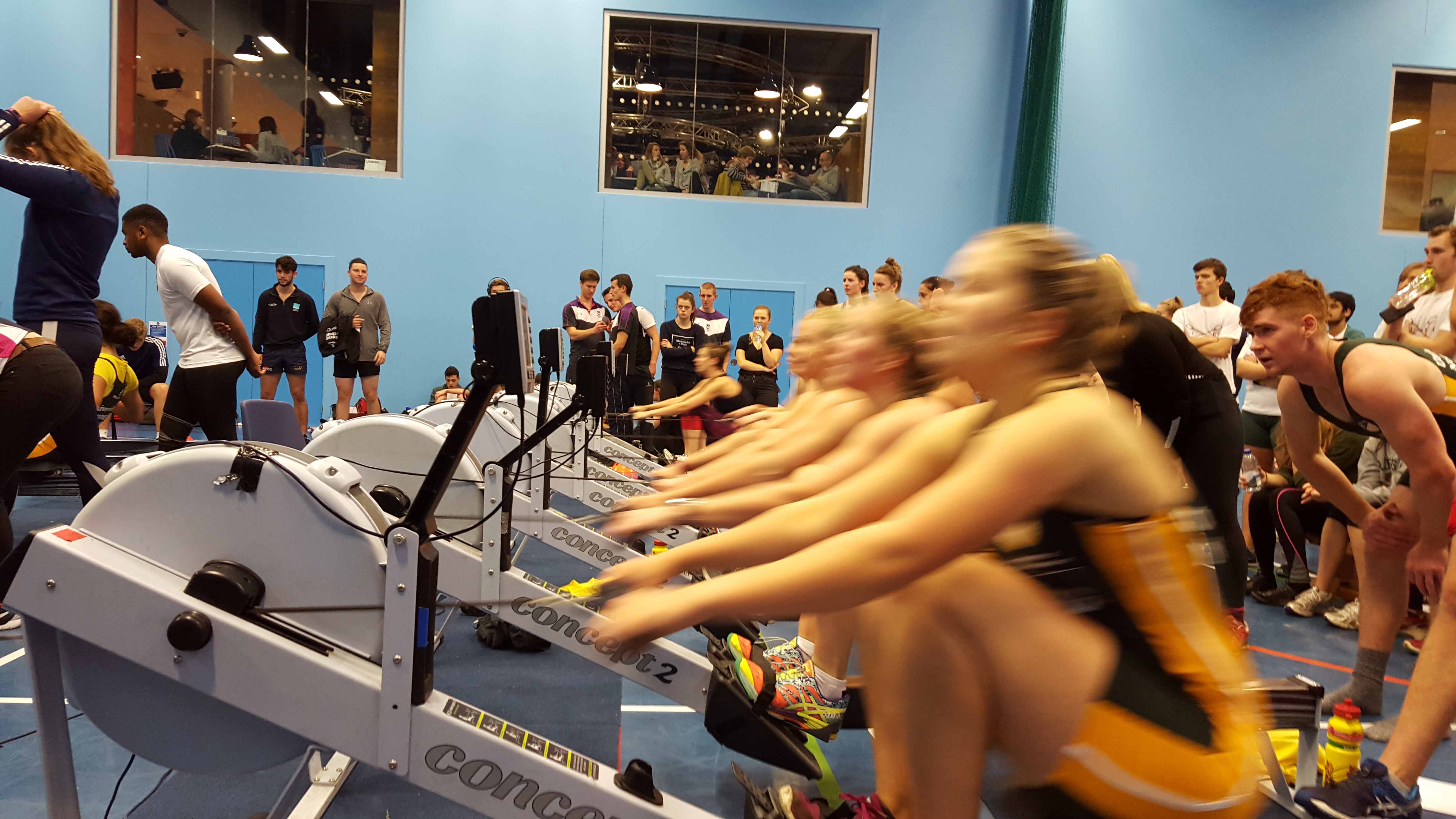 University hosts from across the country will be running a number of core indoor rowing events aimed at students as well as well as extra events to challenge rowers and non rowers alike.
All the results will be posted to this page, so keep checking back to see who is at the top of the leaderboard!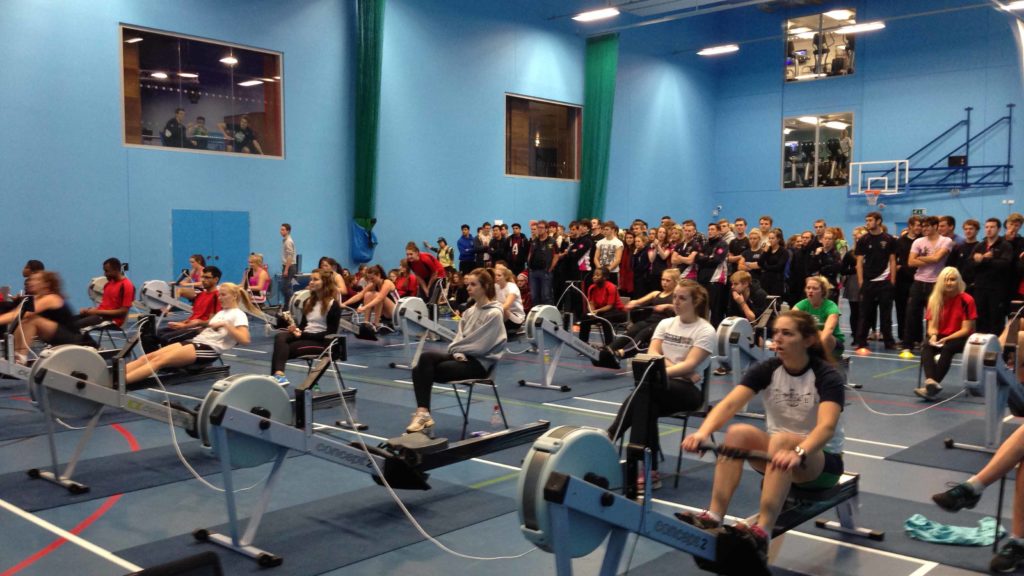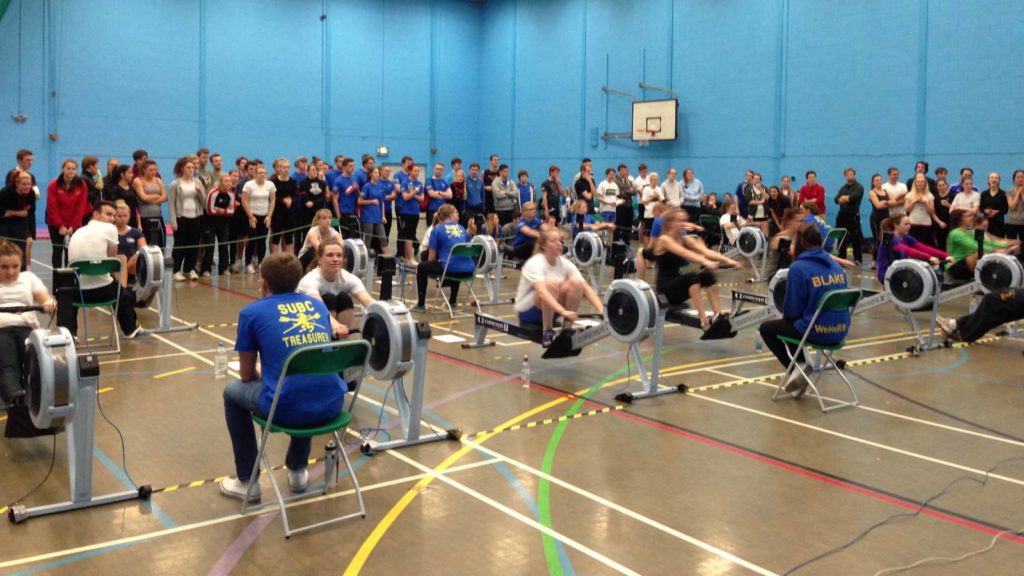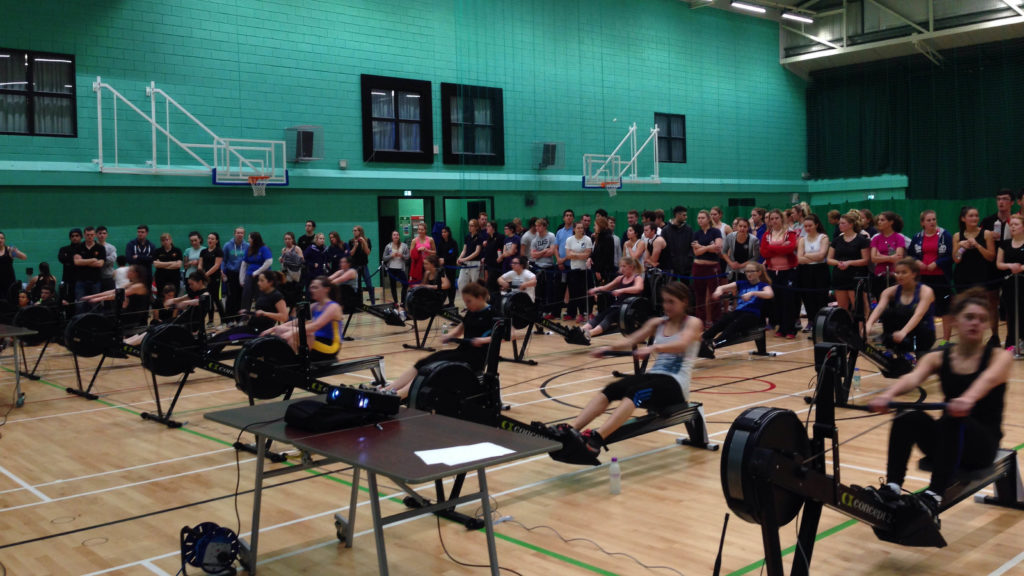 UIRS 16 leaderboard open men 2km
| Place | Name (club) | result |
| --- | --- | --- |
| 1  | Sam McKeown (Queen's Belfast) |  05:59.0 |
| 1  | Tristan Vouilloz (Imperial)  |  05:59.0 |
| 3  | Joseph Harper (Bristol)  |  05:59.3 |
| 4  | Philip Doyle (Queen's Belfast) | 06:01.5 |
UIRS 16 leaderboard open men 2km
1 
Sam McKeown (Queen's Belfast)
 05:59.0
1 
Tristan Vouilloz (Imperial) 
 05:59.0
3 
Joseph Harper (Bristol) 
 05:59.3
4 
Philip Doyle (Queen's Belfast)
06:01.5
UIRS 16 leaderboard open women 2km
| Place | Name (club) | result |
| --- | --- | --- |
| 1  | Melissa Wilson (Cambridge)  |  06:43.2 |
| 2  | Oonagh Cousins (Cambridge) |  06:51.4 |
| 3  | Thea Zaball (Cambridge)  |  06:53.7 |
| 4  | Seun Olusanya (Exeter) | 06:56.8 |
UIRS 16 leaderboard open women 2km
2 
Oonagh Cousins (Cambridge)
 06:51.4
3 
Thea Zaball (Cambridge) 
 06:53.7
4 
Seun Olusanya (Exeter)
06:56.8
UIRS 16 leaderboard LWT men 2km
| Place | Name (club) | result |
| --- | --- | --- |
| 1 | Matthew Curtis (Edinburgh) | 06:19.6 |
| 2  | Ollie Varley (Newcastle)  |  06:24.1 |
| 3  | Hugo Coussens (Durham) |  06:24.1 |
| 4  | Callum Gathercole (Bristol) |  06:25.2 |
UIRS 16 leaderboard LWT men 2km
1
Matthew Curtis (Edinburgh)
06:19.6
2 
Ollie Varley (Newcastle) 
 06:24.1
3 
Hugo Coussens (Durham)
 06:24.1
4 
Callum Gathercole (Bristol)
 06:25.2
UIRS 16 leaderboard LWT women 2km
| Place | Name (club) | result |
| --- | --- | --- |
| 1  | Maddie Arlett (Edinburgh) |  07:11.9 |
| 2  | Alex Rankin (Edinburgh)  |  07:13.0 |
| 3  | Imogen Grant (Cambridge) |  07:13.4 |
| 4  | Susannah Duncan (Exeter) |  07:15.9 |
UIRS 16 leaderboard LWT women 2km
2 
Alex Rankin (Edinburgh) 
 07:13.0
4 
Susannah Duncan (Exeter)
 07:15.9
UIRS 16 leaderboard Beg. men 1km
| Place | Name (club) | result |
| --- | --- | --- |
| 1  | Simon Poile (Plymouth)  |  02:55.7 |
| 2  | James Boak (Leeds) | 03:00.1 |
| 3  | Fergus Gordon (Queen's Belfast)  |  03:00.4 |
| 4  | Tom Giles (Edinburgh) |  03:00.5 |
UIRS 16 leaderboard Beg. men 1km
1 
Simon Poile (Plymouth) 
 02:55.7
2 
James Boak (Leeds)
03:00.1
3 
Fergus Gordon (Queen's Belfast) 
 03:00.4
4 
Tom Giles (Edinburgh)
 03:00.5
UIRS 16 leaderboard Beg. women 1km
| Place | Name (club) | result |
| --- | --- | --- |
| 1  | Jana Stucke (UWE) | 03:22.6 |
| 2  | Suzanna Rodgers (Salford) | 03:32.7 |
| 3  | Zara Mulholland (Bath) | 03:34.7 |
| 4  | Rosie Watkins (Bristol) | 03:35.8 |
UIRS 16 leaderboard Beg. women 1km
1 
Jana Stucke (UWE)
03:22.6
2 
Suzanna Rodgers (Salford)
03:32.7
3 
Zara Mulholland (Bath)
03:34.7
4 
Rosie Watkins (Bristol)
03:35.8
Para-rowing
| Place | Name (club) | result |
| --- | --- | --- |
| 1  | Declan McGilloway (Bolton)  | 04:59.8 |
1 
Declan McGilloway (Bolton) 
04:59.8
| Event | Date | Results |
| --- | --- | --- |
| Scottish Indoor Rowing Champs | 29 October 2016 | Full results |
| London 1 (hosted by Surrey Uni) | 30 October 2016 | Full results |
| East Midlands (hosted by Derby Uni) | 5 November 2016 | Full results |
| South Coast (hosted by Bouremouth Uni) | 5 November 2016 | Full results |
| GB Trials | 5 November 2016 |  Full results |
| London 2 (hosted by Imperial College) | 9 November 2016 |  Full results |
| North (Hosted by Durham Uni) | 9 November 2016 | Full results |
| Yorkshire (Hosted by Bradford Uni) | 19 November 2016 | Full results |
| North West (Hosted by Liverpool Uni | 19 November 2016 | Full results |
| South West (Hosted By Exeter Uni) | 20 November 2016 | Full results |
| Central (Hosted by Reading Uni) | 26 November 2016 | Full results |
| Welsh Indoor Rowing Champs | 26 November 2016 |  Full results |
| NI (Hosted by Queen's Belfast) | 27 November 2016 | Full results |