Final pre-Games run out for GB Rowing Team
Poznan, Poland, provides the venue for the final world cup of the season offering a final pre-Games opportunity.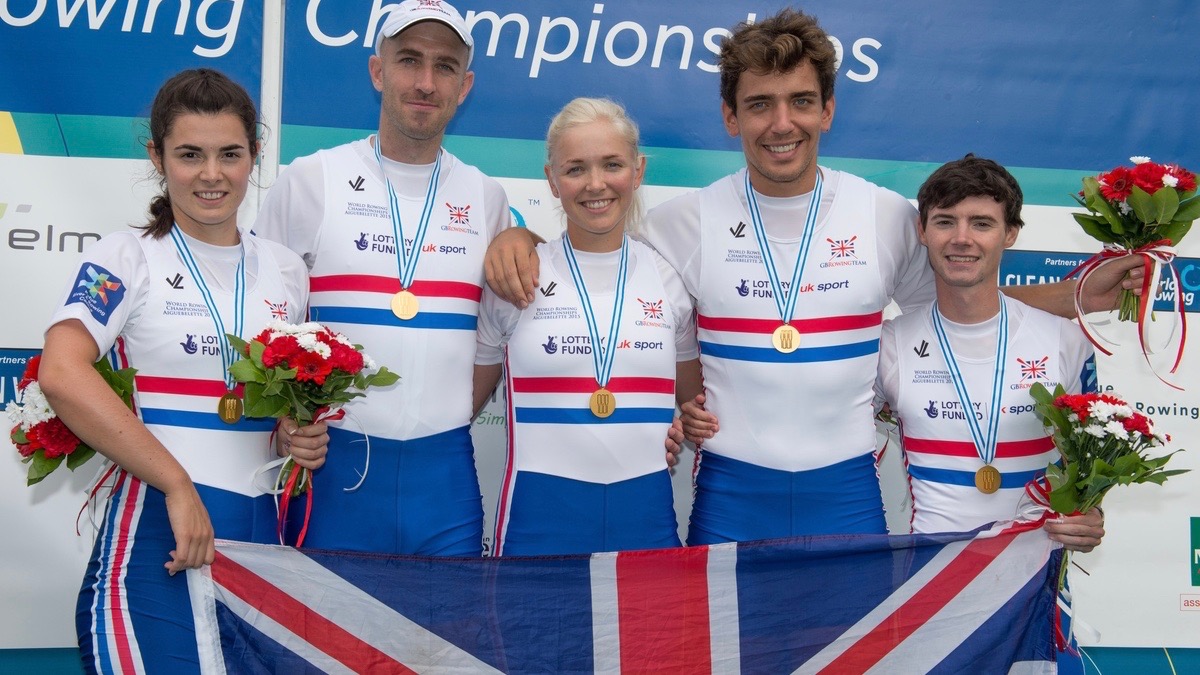 Helen Glover and Heather Stanning, the men's four of Alex Gregory, Mohamed Sbihi, George Nash and Constantine Louloudis and the World Champion mixed para-rowing coxed four head a list of crews named by British Rowing today to compete at the season's final of three world cups.
The event, taking place in Poznan, Poland, is the last opportunity to race internationally before the Olympic and Paralympic Games in Rio.  Rowing has its Team GB announcement this Thursday (9 June) and its ParalympicsGB announcement on 30 June.
GB last raced at the world cup in Lucerne eight days ago when one of the two men's pairs, the men's eight,  four and quad and the women's pair were all affected by illness.   All are back up to full strength for Poznan.
Nathaniel Reilly O'Donnell and Mat Tarrant, world cup winners in Varese in early May, took bronze in a hair-splitting photo-finish for silver with the Dutch in the men's pair.  Alan Sinclair and Stewart Innes,  silver medallists at the European Championships last month, will also race the pair in Poznan.   Both pairs will seek to prove their mettle as the Rio selections loom.
The GB men's eight were without Pete Reed in Lucerne. He returns for Poznan in a crew that has been re-ordered with Andrew T Hodge, gold medallist in the four at London 2012 with Reed, in the stroke seat.
Oliver Cook and Callum McBrierty – the latter having subbed superbly into the men's four to help them to world cup gold in Switzerland – will race in a coxed pair with Henry Fieldman, reigning World Champion in this event returning to cox the crew.
GB will race its European Champion women's eight in Poland fresh from its world cup silver performance in Lucerne.
Vicky Thornley and Katherine Grainger will race a women's double scull and there will be a second-ranked women's pair in action, too,  behind Glover and Stanning.
Peter Lambert is back in the bow seat of the men's quadruple scull to bring that crew up to full strength once more after Jack Beaumont, who will race a single in Poznan as will Alan Campbell, stepped in so admirably to assist them to world cup silver in Lucerne.
Jonny Walton and John Collins were pleased to qualify for the final in Lucerne and will be seeking to build on their open double scull performance there.
Charlotte Taylor and Kat Copeland rejoin the squad to race in Poznan in the lightweight women's double scull, having been rested for Lucerne.
Sam Scrimgeour and Joel Cassells will seek to close out the season unbeaten in the lightweight men's pair. They won gold at the European Championships as well as in Lucerne.
Through the early rounds in Lucerne, both the light men's four and double showed some good boat speed and will want to test themselves again in Poznan.
Poznan also provides the palette against which GB's para-rowers can paint a picture of their progress since the season's opening international regatta at Gavirate in Italy.
The World Champion mixed coxed four is named again as Grace Clough, Daniel Brown, Pamela Relph and James Fox being coxed by Oliver James.
Tom Aggar and Rachel Morris, both silver medallists at the World Championships last year, will race their relevant arms-shoulders single scull.
Lauren Rowles and Laurence Whiteley, also World silver medallists, will be absent from Poznan as Rowles is in the throes of her A Level exams.
For further information about this story:  The GB Rowing Team Press Officer on 07831 755351 or [email protected]
Open All