Grace Clough MBE
Rower // Para-Rowing Squad
Date of Birth: 21st Jun 1991 (32 years old)
Club: Nottingham Rowing Club
Height: 173.00
Hometown: Sheffield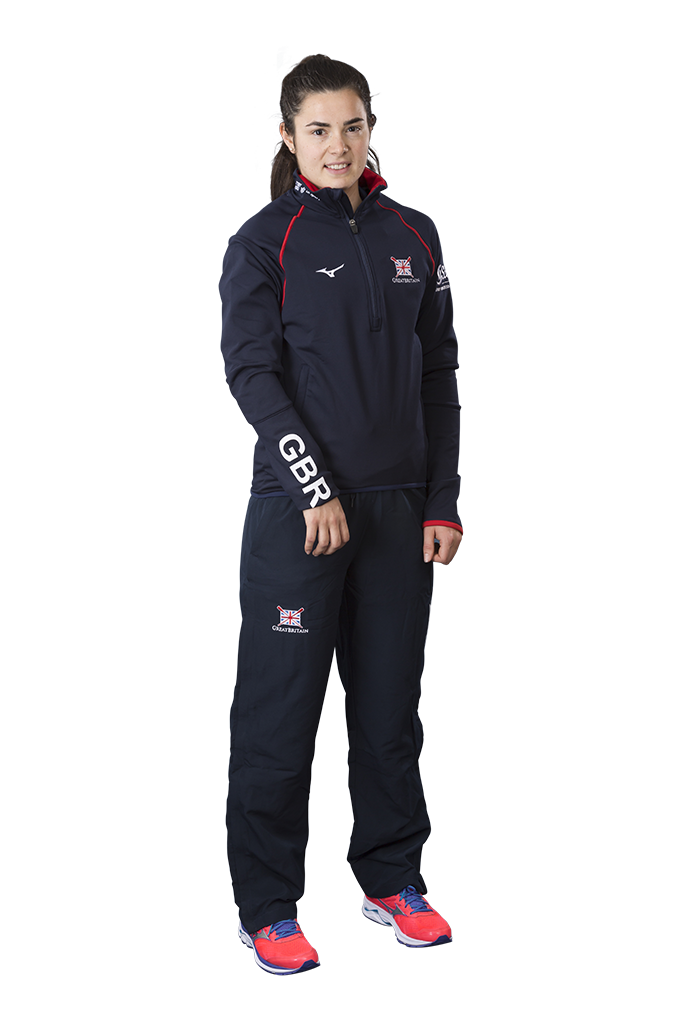 Grace Clough only took up rowing in late 2013 but is already a Paralympic Games gold medallist and triple world champion.
Clough had no experience of rowing prior to attending a SportsFest event at the English Institute of Sport (EIS) in Sheffield to promote disability sports.
But having helped the PR3 (formerly LTA) mixed coxed four to world championship gold in both 2014 and 2015, Clough enjoyed a successful Paralympic Games debut at Rio 2016 to continue an impressive unbeaten start to her rowing career.
At the Gavirate International Para-rowing Regatta in May, Clough started her 2017 season in fine style, winning golds on both days in the PR3 mixed coxed four. The crew then set two World Best Times at the World Championships in Sarasota-Bradenton as they stormed to an incredible gold medal.
Grace only took up rowing in late 2013 but is already a Paralympic gold-medallist and double World Champion
On The Water
©Peter Spurrier/Intersport Images
Rio 2016 Paralympiad: 2013 – 2016
Clough was once again selected in the PR3 mixed coxed four along with Pamela Relph, Dan Brown, James Fox and cox Oliver James for the 2016 season. A combination of illness and injury meant they did not make a competitive appearance until the heats of the Rio 2016 Paralympic Games but they quickly found their rhythm to secure a convincing victory.
It was a similar story in the final, as they took control of the race from the off and went on to win by a length to successfully defend GB's title in magnificent style.
The 2015 season saw Clough and her team-mates once again prove that they were the boat to beat. During an outstanding World Cup in Varese, the four set world-best times on consecutive days and they won gold in emphatic style. The World Rowing Championships in Aiguebelette proved to be a much tighter affair but the GB crew dug deep to see off a strong challenge from the United States and they retained their title.
Clough began training on the High Performance Programme at Nottingham Rowing Club in 2013 and quickly impressed, earning an invite to train full-time with the GB Para-rowing squad at Caversham in January 2014.
She was handed her international debut in June of that year, winning a superb gold alongside Pamela Relph, James Fox, Oliver Hester and Oliver James at the World Cup in Aiguebelette. Dan Brown came in for Oliver Hester at the World Rowing Championships in Amsterdam as GB secured another impressive clear water victory, turning on the power to finish five seconds ahead of the United States.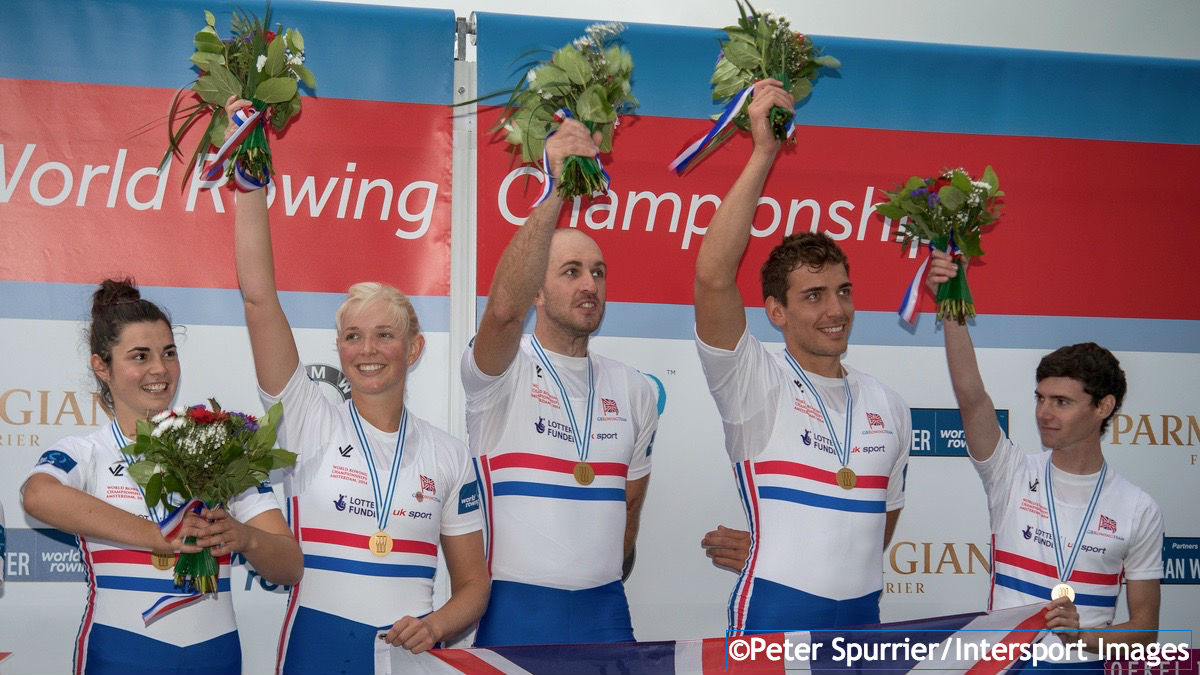 Grace Clough, Pamela Relph, Daniel Brown, James Fox and cox Oliver James after winning LTA mixed coxed four World Championships gold in Amsterdam in 2014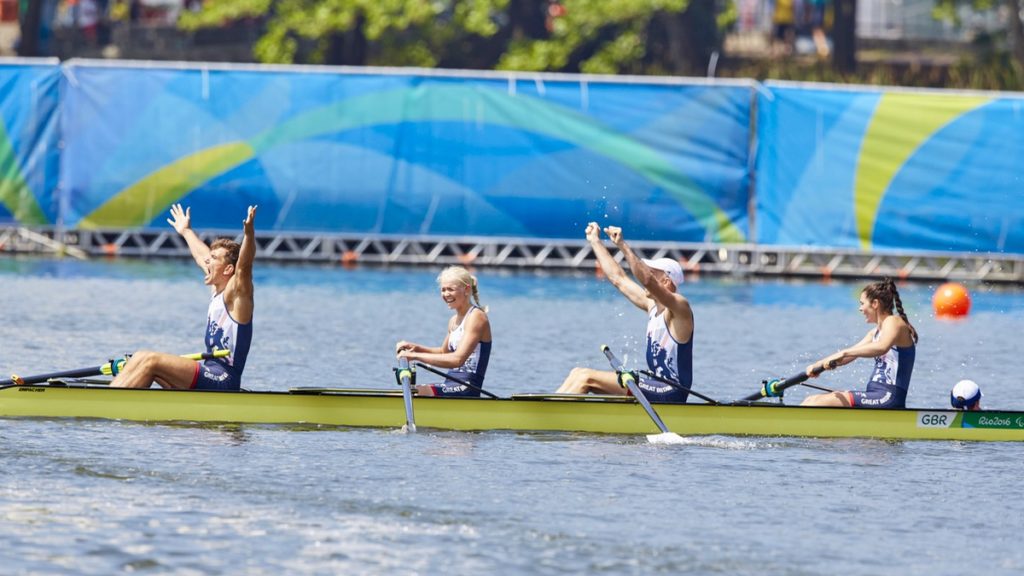 GB Competitive Record
| Paralympic Games | | |
| --- | --- | --- |
| 2016 | | LTAMix4+ |
Paralympic Games:

2016
LTAMix4+
| World Rowing Championships | | |
| --- | --- | --- |
| 2018 | | PR3Mix4+ |
| 2017 | | PR3Mix4+ |
| 2015 | | LTAMix4+ |
| 2014 | | LTAMix4+ |
World Rowing Championships:

2018
PR3Mix4+
World Rowing Championships:

2017
PR3Mix4+
World Rowing Championships:

2015
LTAMix4+
World Rowing Championships:

2014
LTAMix4+
| World Rowing Cup Regattas | | |
| --- | --- | --- |
| 2015 Varese | | LTAMix4+ |
World Rowing Cup Regattas:

2015 Varese
LTAMix4+
More info...
Club: Nottingham Rowing Club
Boat: LTA Mixed Coxed Four
Role: Rower
Coaches: Tom Dyson
Learnt to Row: Nottingham Rowing Club
Original Club(s): Nottingham Rowing Club
Original Coach(es): Dez Atkins
Clough captained Yorkshire at basketball and loves playing football – she was inspired by Bend It Like Beckham – but a shoulder injury at birth meant she could only progress to a certain level.  That prompted her to give disability sport a try and, after trials in cycling and athletics, she took up rowing in September 2013.
She graduated from the University of Leeds with a first in sociology.  Since she was a girl she has wanted to work for the police – "I wanted to be an officer on the streets solving crimes just like in the movies.  An undercover detective would be next on the list."
Clough is a trained barista and has a grade 5 qualification in the flute, as well as a PADI open water diving qualification.
She took a gap year before university where she travelled to India – a place she would like to return to so she can experience the Holi Festival of Colour.  She also visited Australia, which gave her the chance to go to Ramsay Street – location of her favourite TV show, Neighbours. "I even got a picture with Karl Kennedy and Paul Robinson."
Manchester United manager José Mourinho would be among her perfect dinner party guests, along with magician, Dynamo, and, last but not least, her granddad.
Clough is Lottery funded through UK Sport.
Personal information
| Place of Birth | Current Address | Hometown |
| --- | --- | --- |
| Sheffield | Stonor | Sheffield |
Place of Birth:

Sheffield

Current Address:

Stonor

Hometown:

Sheffield
| Date of Birth | Height |
| --- | --- |
| 21st June 1991 | 173cm |
Date of Birth:

21st June 1991

Height:

173cm
Education
High Storrs School, University of Leeds
Education:

High Storrs School, University of Leeds