Great Britain add Three More Medals to top World Rowing Championships Table
Great Britain added gold in the Men's Eight and two more bronzes to finish top of the World Rowing Championship standings on Sunday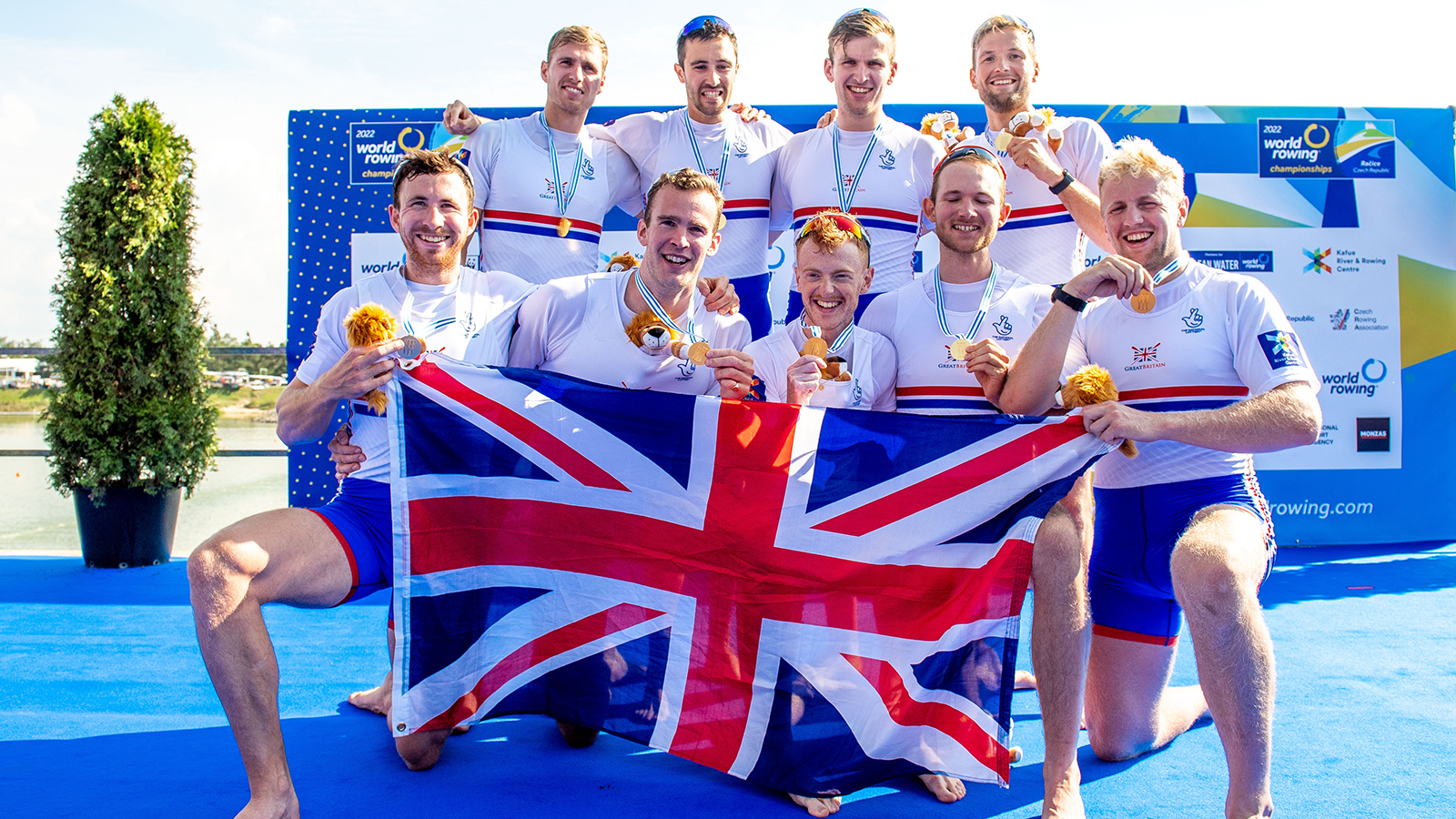 Great Britain finished top of the 2022 World Rowing Championships medal table with 12 medals in total after adding a further gold and two bronzes on Sunday.
Gold in the Men's Eight (M8+) and bronze in the Men's Single Sculls (M1x) and PR1 Men's Single Sculls (PR1 M1x) brought the British total to 12, including seven gold medals.
Louise Kingsley, British Rowing Director of Performance, said the performance built on early-season success at the Belgrade and Lucerne World Cups as well as the European Championships. "It's been fantastic to come here and demonstrate the standard that we're at," she said.
"We never stop. The team is in a good place, the team behind the team is in a good place. We've definitely got one eye on Paris, we can't sit here and rest on our laurels. Looking at the crews across the Championships, there's still plenty we can work on," Louise added.
She also thanked the work of the coaching and support team. "The athletes wouldn't be here without all of those people. It's been a massive team effort here," Louise said.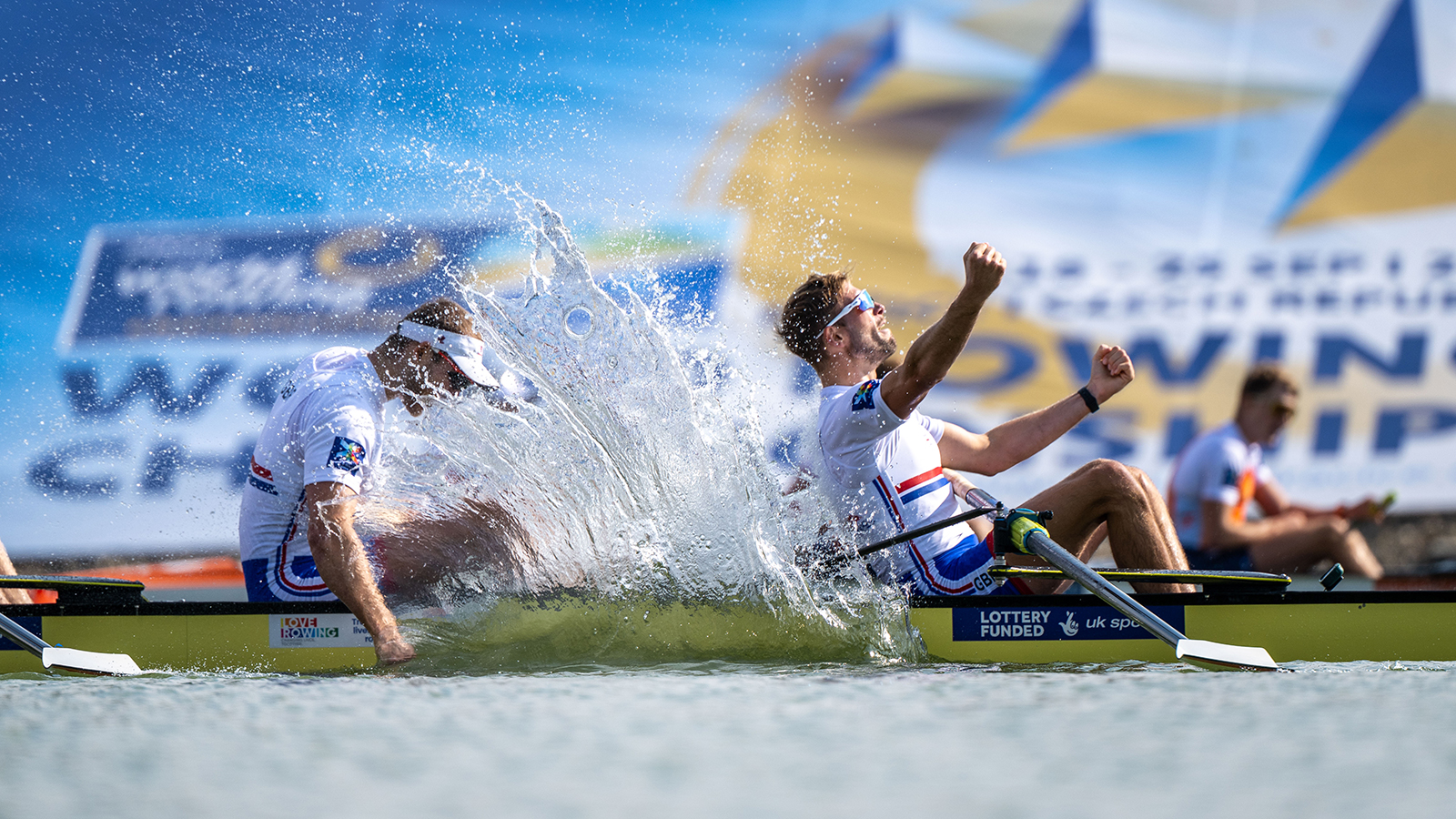 The British Men's Eight (M8+) of Rory Gibbs, Morgan Bolding, David Bewicke-Copley, Sholto Carnegie, Charlie Elwes, Tom Digby, James Rudkin, Tom Ford and cox Harry Brightmore concluded their unbeaten season with World Championship gold, adding to their European Championship title. The British crew got their bows in front early on and were able to control the race from the front as the field sprinted behind them.
Cox Harry Brightmore said the race had gone to plan, explaining: "The first minute or so I was really calm and quiet. We knew we just wanted to stick to our race plan and not get caught up with what was happening around us. We had a great start, and when it came to about two minutes in, getting into the middle of the race, I gave a call to the guys, 'let's get some work on'. We started to eat away a gap that we hoped no-one could catch. Credit to the guys, who put absolutely everything in in that first three-quarters. We were clinging on for dear life at the end there but we managed it."
James Rudkin said the result had been a step up from last year's Olympic bronze medal. "This year's [gold medal] feels like redemption, especially that race just there. Last year we were good but we weren't quite perfect and this year it feels like we haven't put a foot wrong. It's been special to be a part of," he said.
David, one of the newcomers to the squad this year, said he felt British legacy in the eight plus a fresh group of athletes had made a difference. "We can't escape that we've won this title off the back of a period where we haven't managed to do that, and I distinctly remember 2015, the last time we did win that title, being behind my TV at home in my summer holidays from school thinking, 'man that would be so epic to win that race'. Now I'm here with a lot of guys that have come through the process with me. It's awesome to be a part of what feels like a rejuvenation of this team," David said.
"There's been a blend of the enthusiasm of the younger guys with the experience and leadership of the older guys. This eight is just an example of what happens when we get those two things in synchronicity correctly together," David added.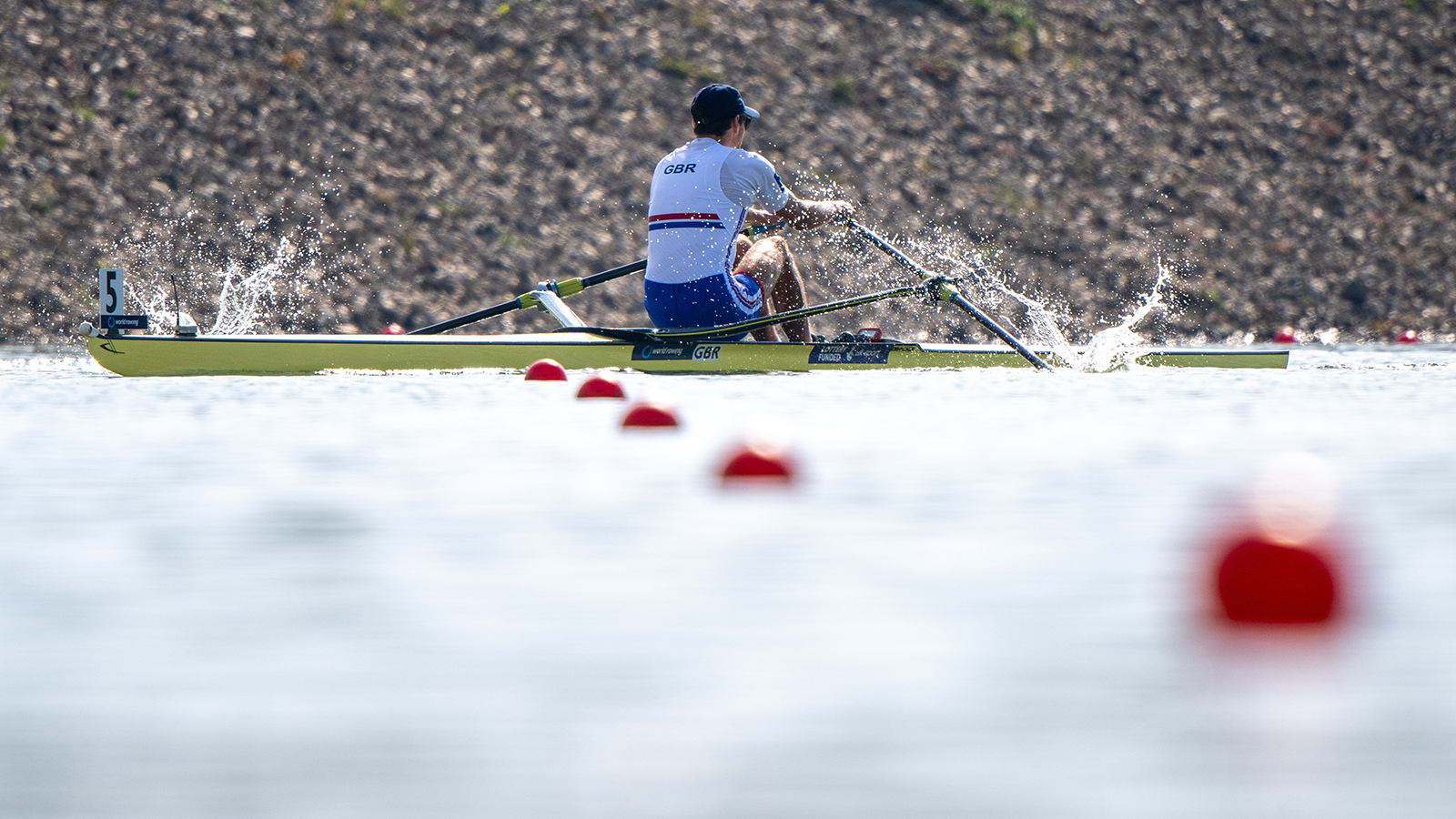 Graeme Thomas ended his season on a high with bronze in the Men's Single Sculls (M1x). With five boats in a line to halfway, Graeme pushed on in the second half to break clear of his rivals and take the medal behind Germany's Oliver Zeidler and Dutch European champion Melvin Twellaar.
"I'm physically spent, and, to be honest, I'm pretty emotionally spent too," Graeme said after the race. "People say single sculling is a lonely game, and it can be at times, but I had every coach who has ever coached me out there in my mind, and every sculler I've ever rowed with in my mind, and I was just thinking about all the little things to try and eke out as much out of myself I could."
Graeme said it had been great to boat at the same time as the M8+, adding that the team support and spirit had been incredible. "A bronze in this event is like a gold. I don't feel like I'm a big superhero athlete. It took everything I had to get there," he said.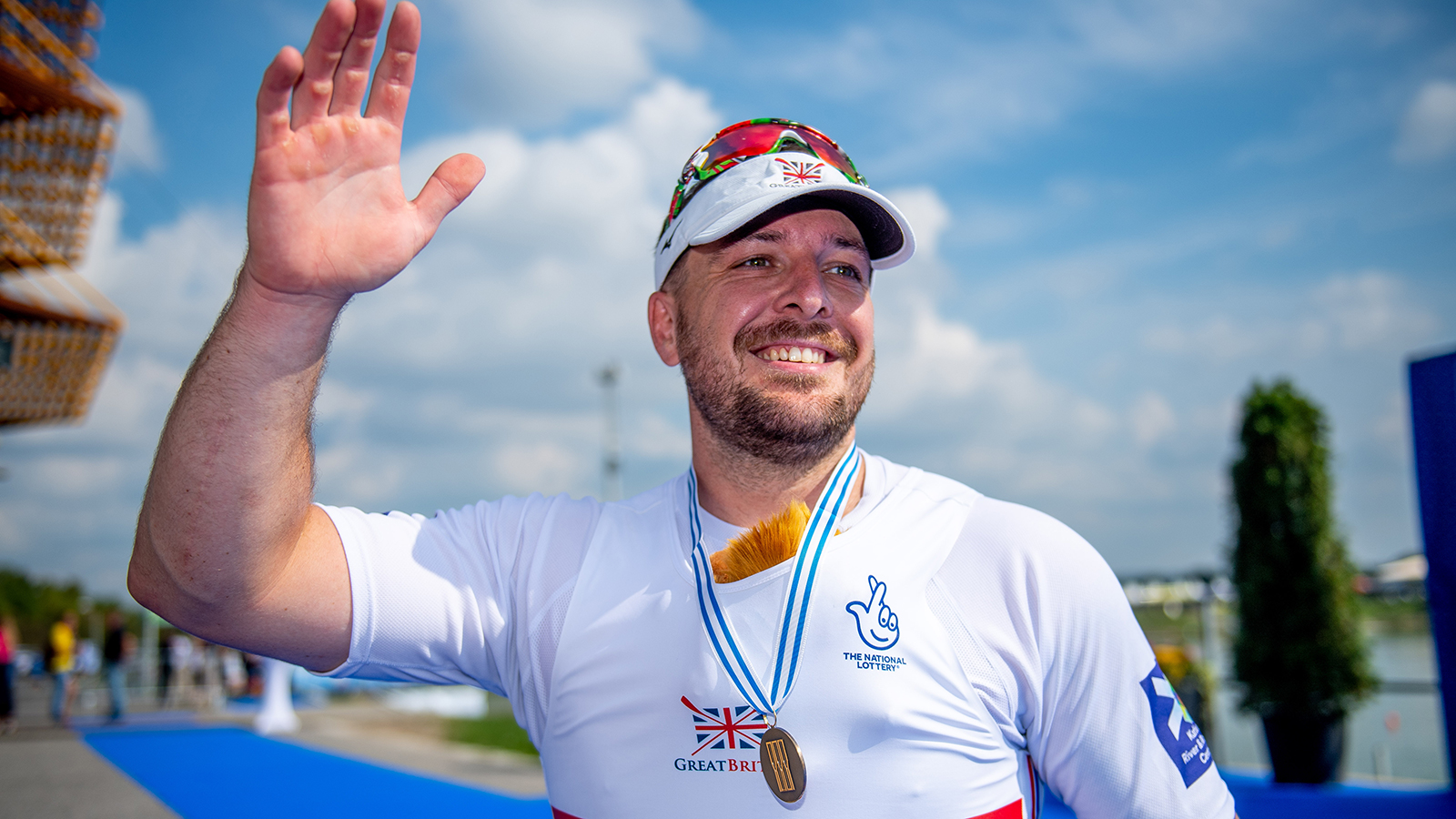 Benjamin Pritchard also won bronze in the PR1 Men's Single Sculls (PR1 M1x), his first World Championship medal, to add to the bronze he won at the European Rowing Championships in July.
In a superb race, Benjamin kept in touch with Paralympic champion Roman Polianskyi of Ukraine as he in turn rowed down the early race leader, Italy's Giacomo Perini. Polianskyi sculled away for the win in the closing stages with Benjamin coming in third, well ahead of the fourth-placed Erik Horrie of Australia.
"Right now, I'm disappointed I couldn't get through Perini but I'm really happy with a medal. It's the first medal for PR1 men's in GB since 2015 at a World Champs, and I'm happy that we're starting to get back on to the podium at these big events. Hopefully we can use this now to springboard towards Paris," Benjamin said.
In her first senior world championships, Hannah Scott rowed a strong race in the A Final of the Women's Single Sculls (W1x) to finish fifth in a competitive field. Saskia Budgett and Kyra Edwards finished a good second behind Ukraine in the B final of the Women's Double Sculls (W2x), or eighth overall. Looking calm and controlled, they kept pace with China through the middle of the race before stretching out in the closing stages.
Day Eight Results
Full results and crew lists for all GB Rowing Team boats are here.