GB Rowing Team dominates at Munich 2022
Great Britain continued its dominance at the European Rowing Championships in Munich today, adding another two gold medals and a silver to the seven won yesterday. The team topped the rowing medal table with ten medals in total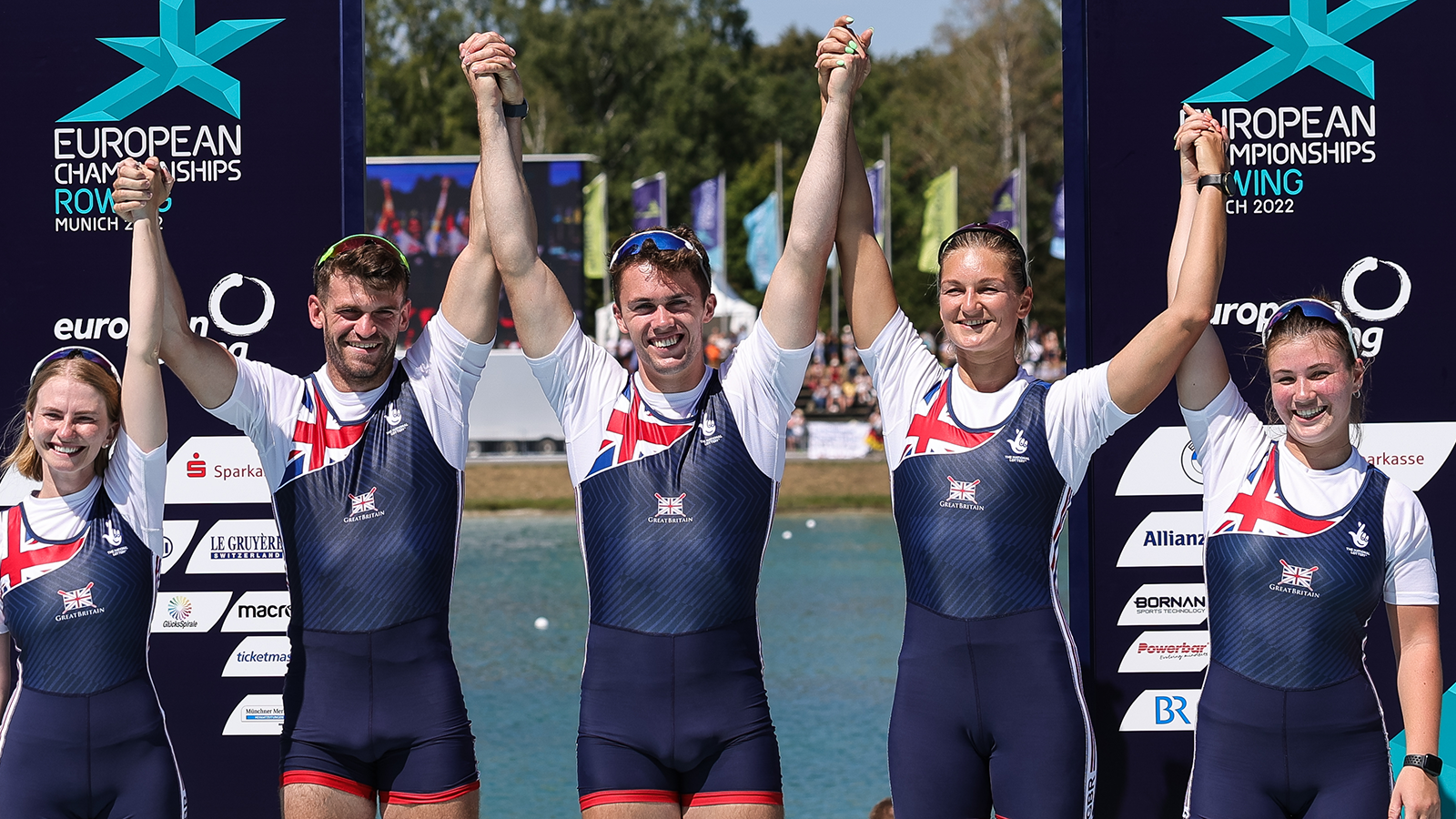 The most emotional moment of the day saw the unbeaten PR3 mixed coxed four (PR3 Mix 4+) of Frankie Allen, Giedre Rakauskaite, Ed Fuller, Ollie Stanhope and cox Erin Kennedy cruise to the top of the podium. Erin, who was diagnosed with breast cancer a few months ago, will be taking a break from the team as she continues her treatment over the coming months.
After the race, she said: "Today's really emotional for me. I'm trying to hold it together, but there were a few cracked calls in the last 300. I'm just really proud, not for myself to be honest. But for the team. I think it's a lot for me to take, but it's also a lot for them. They've picked me up every time. They've been amazing and it's my last Championships as I won't be going to the Worlds this year, which I know is the right thing to do.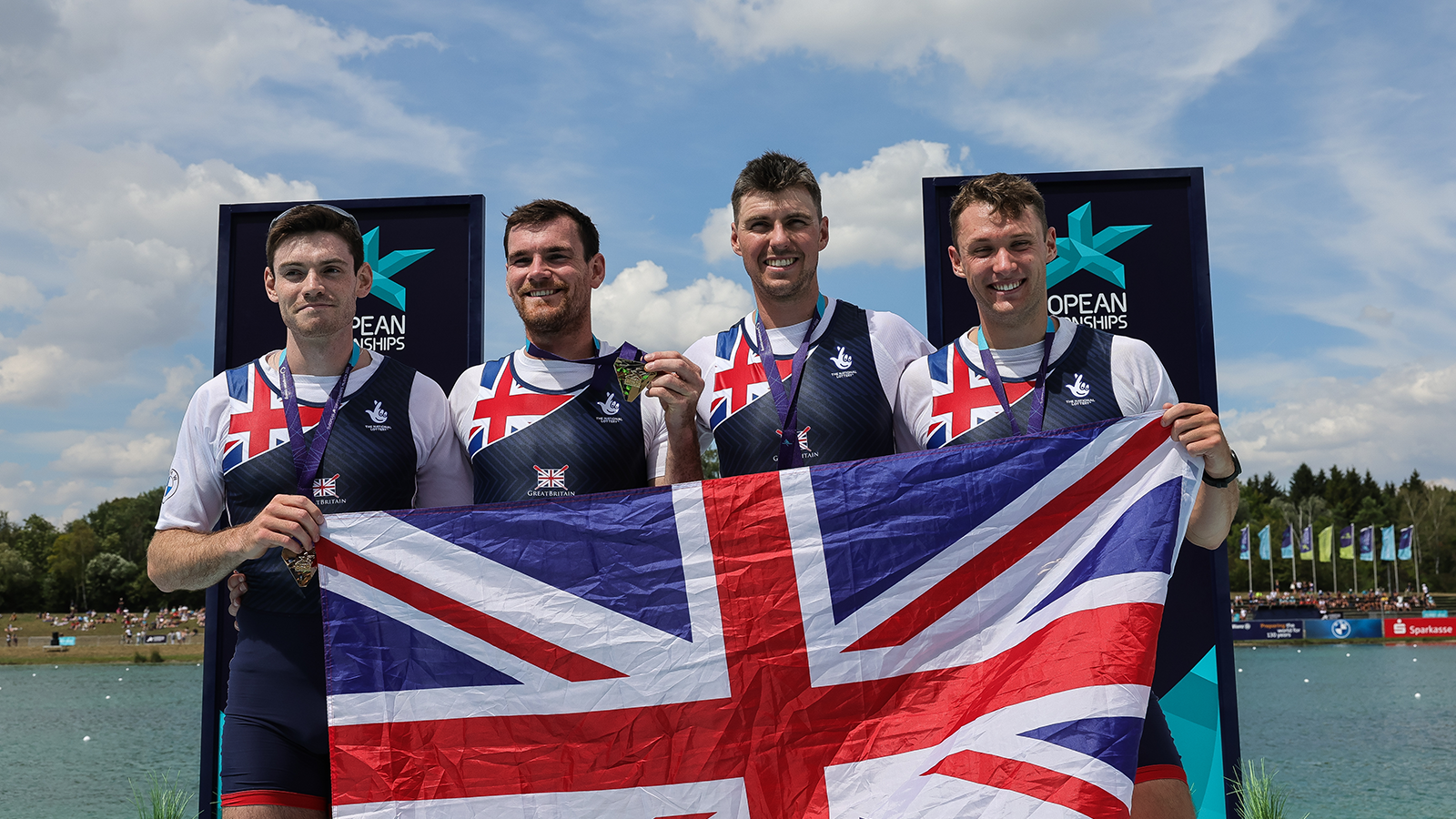 "It hurts that I won't be there, but actually I just keep thinking that it's such a privilege to have something that I love so much and something to work towards for next season. If there was anything that was going to motivate me to get better, it's to come back and to do this all again next season. To take this crew to Paris, that's what motivates me and it's a privilege to have something that I love so much to really drive me. I know these guys will be with me all the way. I feel so proud to be a part of this crew. It's amazing to be a European Champion and to keep the legacy going."
Imogen Grant & Emily Craig also won gold in the Lightweight Women's Double Sculls (LW2x). Imogen said: "For our first race back in the double that was pretty awesome and I feel so emotional right now." The athletes also paid tribute to Maddie Arlett who withdrew from racing the LW1x earlier in the competition on medical grounds. Emily said: "Maddie plays a huge part in this project. We're so gutted that she wasn't in a place to be able to race this weekend, because we know she's a fantastic athlete and she probably would have absolutely smashed it."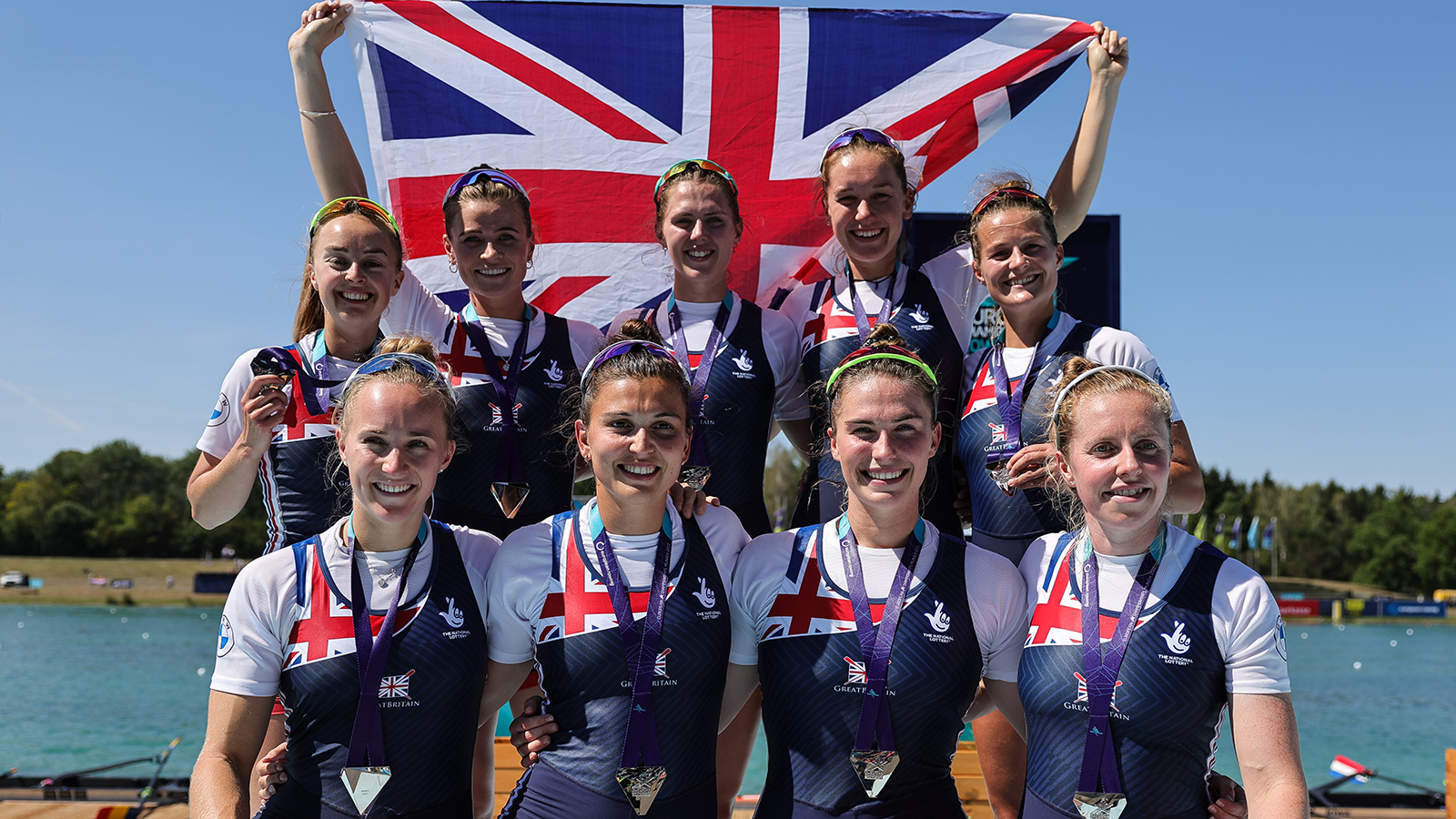 The Women's Eight (W8+) won silver in a thrilling race. The crew of  Rebecca Edwards, Lauren Irwin, Emily Ford, Esme Booth, Heidi Long, Rowan McKellar, Samantha Redgrave and Rebecca Shorten were coxed by Morgan Baynham-Williams, who said: "I think we threw absolutely everything at it. We definitely stepped on today and left it all out on the track."
Rebecca Edwards added: "This year has been full of emotion for me and we gave everything we could today. Winning this silver medal is a bit of redemption and I feel like the women's eight is going to be a force to be reckoned with."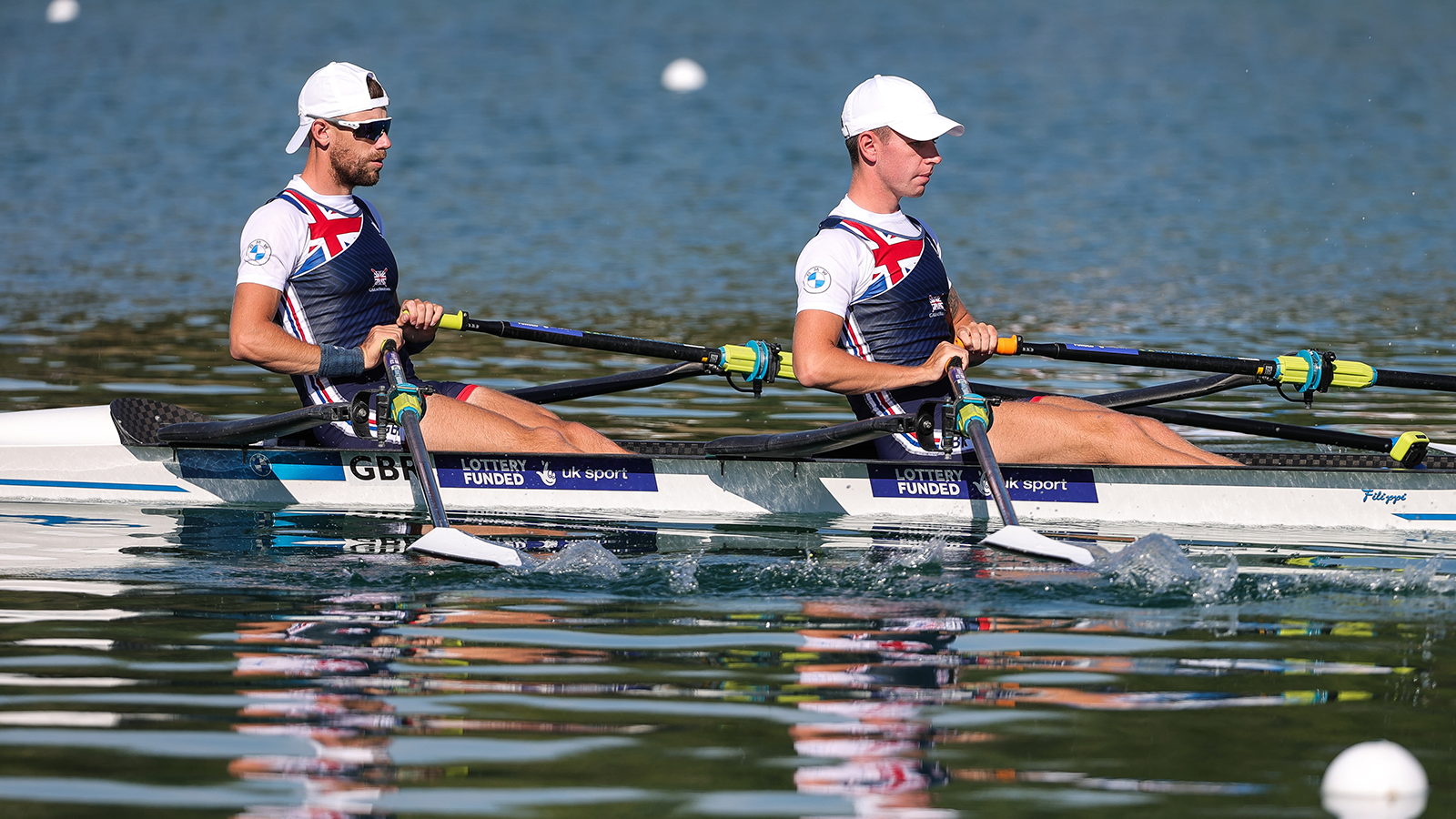 Graeme Thomas finished fifth in the Men's Single Sculls (M1x) final. Earlier in the day, Dale Flockhart and Jamie Copus won the Lightweight Men's Double Sculls (LM2x) B final, finishing 7th overall.
Summarising the weekend racing, Louise Kingsley, Director of Performance said: "We've got a fantastic group of athletes here and they have stepped up this weekend. Without them we couldn't be doing anything. We've also got a very good team of coaches and support staff. We've gone back to doing the basics really well and here we are, topping the medal table.
"This is very much a stepping stone to the World Championships. We've got another month to build on what we have done here and we need to keep our feet firmly on the ground. There is still a long way to go and I'm sure the rest of the world will go away and step on too. Overall we are in a good place and I'm loving this job, it's the best job in the world."
Day 4 European Rowing Championships Results
| Boat | Crew | Race | Time | Result |
| --- | --- | --- | --- | --- |
| PR3 Mix4+ | Frankie Allen, Giedre Rakauskaite, Ed Fuller, Ollie Stanhope, Erin Kennedy (cox) | A Final | 07:06.73 | |
| W8+ | Rebecca Edwards, Lauren Irwin, Emily Ford, Esme Booth, Samantha Redgrave, Rebecca Shorten, Rowan McKellar, Heidi Long, Morgan Baynham-Williams (cox) | A Final | 06:28.02 | |
| LW2x | Emily Craig, Imogen Grant   | A Final | 07:27.82 | |
| M1x | Graeme Thomas | A Final | 07:25.32 | 5th overall |
| LM2x | Dale Flockhart, Jamie Copus | B Final | 06:55.55 | 1st ➡ 7th overall |
Catch up with all of the GB Rowing Team's results here.