ROW31 – the class of 2022
Back again this year to help blast away those January blues, ROW31 was once again a great success. Read on to find out what took place!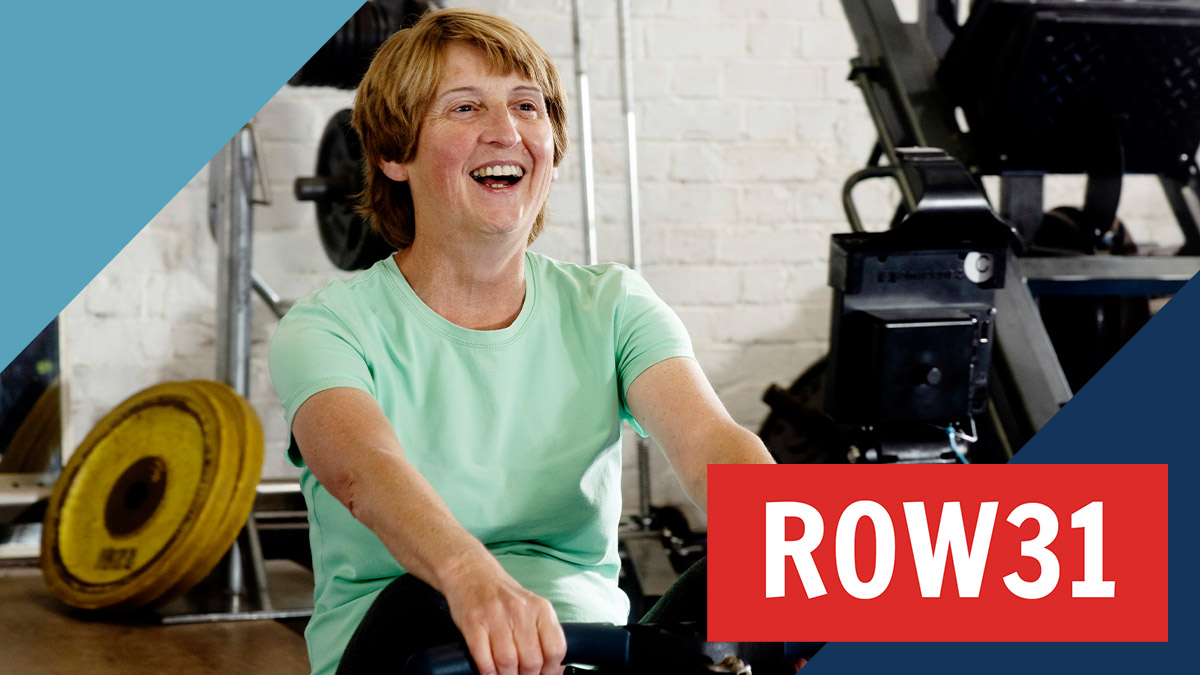 In the darkest depths of winter, during the post-Christmas lull, resolutions are discussed and commitments made. Following on from making those decisions is acting on them and it's at that point that a little motivation can go a very long way. This year, yet again, that motivation was found in abundance through ROW31 – a 31-day fitness programme aimed at those wanting to get a bit more active, get the most out of the rowing machine and join a community of like-minded people.
Over 1000 participants signed up to receive a daily email with the workout for the day, varying from indoor rowing intervals to Go Row Indoor workouts or off-machine circuits. Other than a rowing machine, no equipment was needed and everyone was encouraged to work out at their own level.
Jen Hinds said, "I signed up on day 3, started with the benchmark and then followed the daily programme. I've absolutely LOVED it. The daily motivational emails and the videos which make you feel like you have Clare in the room with you – encouraging and helping you through it all – are amazing! And then it's great to be able to share progress with everyone in the Facebook group which is really supportive as well."
The Facebook group Jen speaks of is the Go Row Indoor Crew (formerly the ROW31 Crew) which had been ticking over since the first ROW31 in January 2021. The moment ROW31 2022 was announced, the group jumped straight on it, and not only that, but they also welcomed a whole host of new members in. With the group now numbering over 1100 it truly shows the strength of community and that indoor rowing really is a sport for everyone.
Join the Go Row Indoor Crew here!
"I had always assumed rowing (of any sort) was for public school educated 20 year olds. I am none of this and ROW31 has made it feel as though it could be a sport I could enjoy and get into" said another member who joined the programme for the first time this year.
Once a week Go Row Indoor instructor Clare hosted a live workout, offering participants the chance to actually see each other, row together and enjoy a bit of pre and post-session chat. The programme culminated in a final live workout on 31 January which involved a re-test of the benchmark set at the start of the month – a fantastic way to show the progress made through taking part in the programme.
Rich Wilson, another new member for 2022 said, "ROW31 has been an incredible programme. Being new to the sport, the combination of core strength, fitness and technique-based exercises was perfect to help me rapidly improve my overall health and rowing performance. Clare's expert on-and-off erg coaching, with options for all levels delivered the perfect balance of 'challenging' and 'rewarding'. I've been inspired to join British Rowing, am now training regularly with my local rowing club, and can't wait to put all that I've learned into practice as I strive for more individual and team PBs".
If you missed out on the programme, don't worry, you can catch up on all the emails in the ROW31 workout archive. For those looking to find people who share their love for indoor rowing, why not join the Go Row Indoor Facebook group? Or, to take your indoor rowing training to the next level, sign up to British Rowing's INDOOR subscription for more structured training plans, nutrition advice and other training support. You can find out more here.