Governance & Welfare November updates
This month we bring you Prohibited List and TUE updates, using social media safely and tell you about National Safeguarding Adults Week and Anti-Bullying Week.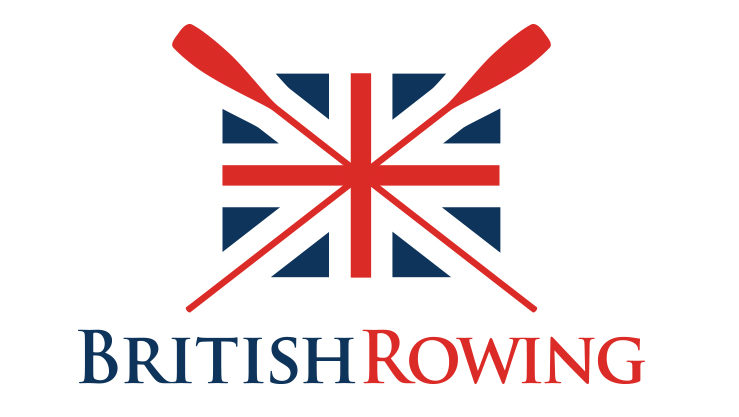 iRowClean – Prohibited List and TUEs
A reminder that World Anti-Doping Agency has published the 2022 Prohibited List which comes into effect the 1st January 2022 and all athletes should consult the new list and summary of modifications should any of the changes affect them. The list can be viewed here.
If a rower requires medication that is prohibited, and there are no suitable alternative permitted medications, an application may be made for a Therapeutic Use Exemption (TUE).
Do I need a TUE?
The following athletes are part of UK Anti-Doping's National TUE Pool:
Rowers submitting their daily whereabouts to UKAD (that is, rowers in the National Registered Testing Pool and Domestic Testing Pool).
GB Senior, Para and U23 Squads.
Rowers invited to compete at i. GB Rowing Team Olympic or Paralympic Trials; or ii. GB Rowing Team Senior, Para, U23 or FISU Trials (NB. annual trials are by invitation only; GBRT assessments are not included).
If you are included in the UKAD National TUE Pool or you are considered to be an International-Level Athlete by World Rowing this means that if you ever need to use a prohibited substance or method for therapeutic reasons, then you are required to apply for a Therapeutic Use Exemption (TUE) in advance of using the substance or method in question (unless there is an exceptional circumstance – please see UKAD website for these).
At the point that you are prescribed with any medication (or purchase any medication over-the-counter), you should check the anti-doping status of that medication on Global DRO.
If the medication or method of treatment is prohibited, then use UKAD TUE Wizard to find out how to apply for a TUE.
Please contact [email protected] or UKAD at [email protected] should you have any questions relating to medications or TUEs.
We are also obliged to inform you that you would be at risk of incurring an anti-doping rule violation should you be subject to Doping Control without having first obtained a TUE (unless there is an exceptional circumstance for not doing so).
Rowers outside of the National TUE Pool will only be able to apply for a TUE retroactively (after a positive test finding). Therefore, it is important that rowers who have a genuine need for medication that is prohibited ensure they collect all the evidence they need in order to satisfy the conditions of a TUE application. There is no guarantee it would be accepted so we recommend you contact [email protected] for further guidance.
Using Social Media
Group chats on platforms such as WhatsApp can be a great way to quickly and effectively communicate with groups of rowers, coaches or other members within a club or at an event. However, there are certain considerations to bear in mind when setting up or participating in such a group.
As an organiser/administrator of the group you should be clear what the purpose of the group is, what the expected standards of behaviour from participants are, and what action will be taken if these standards are not met.
Participants in group chats, especially when they include people that you do not know, should be aware that their personal contact details may be available to all other participants in the group.
All users of social media should treat other people with respect and in line with our values. Instances of abuse or bullying online should be reported and investigated in the same way as if they had happened face to face.
Guidance for clubs and regions on dealing with disputes is available here.
Finally, please carefully consider how you interact with children online and ensure that you comply with all relevant legislation and good practice guidelines. Further information can be found in the British Rowing Online Safety and Social Media Policy found on our Safeguarding webpage  under Policies. There is additional guidance in the Safeguarding Handbook 4 – Safety in the Digital World.
National Safeguarding Adults Week – 15th – 21st November
The theme of National Safeguarding Adults Week is "creating safer cultures" for adults. Adult safeguarding is protecting a person's right to live in safety, free from abuse and neglect.
An Adult at Risk is someone who:
Has needs for care and support;
Is experiencing, or is at risk of experiencing, abuse or neglect;
Is unable to protect themselves from either the risk of or the experience of, abuse or neglect, as a result of those care and support needs.
Being an Adult at Risk is not a permanent state, it's something that happens due to an incident, or set of incidents. Therefore, we also safeguard Adults with care and support needs.
An adult with care and support needs is determined by a range of factors including personal characteristics, factors associated with their situation or environmental and social factors. A person's disability or frailty does not mean that they will inevitably experience harm or abuse.
Promoting safer cultures is all about how we can take steps to minimise harm occurring in the first instance, whilst ensuring we are adhering to current safeguarding policies and procedures to ensure concerns that are raised are recognised and responded to effectively.
How can we make a safer culture?
Listen to adults. Create an environment where everyone is listened to and concerns are addressed appropriately. Individuals should feel confident that if they raise a concern, it will be dealt with properly.
Involve adults. Adults have the right to self-determination, and to be involved in the safeguarding process. This means you should seek their view and their wishes where appropriate. A useful phrase to think of when safeguarding adults is "No decision about me, without me".
Learn from experiences. Its important that clubs take the time to learn from safeguarding incidents and reflect on what happened, what could have been done better and what could be altered for future practice.
For more updates on Safeguarding Adults in Sport Week, please keep an eye on the Ann Craft Trust website.
Anti-Bullying Week – 15th – 21st November
It is also Anti Bullying Week this month and we would like to take the time to remind you that we have an anti-bullying policy and equally a model policy that clubs can adopt for themselves. This is available on our Policies and Guidance webpage under 'Welfare'.
Contact Us
If you need to contact any of the Governance & Welfare team, their contact details can be found here.