Two golds as Great Britain tops the Paralympic rowing medal table
The PR2 Mixed Double and PR3 Mixed Coxed Four both stormed through to take gold on the final day of racing at the Sea Forest Waterway in Tokyo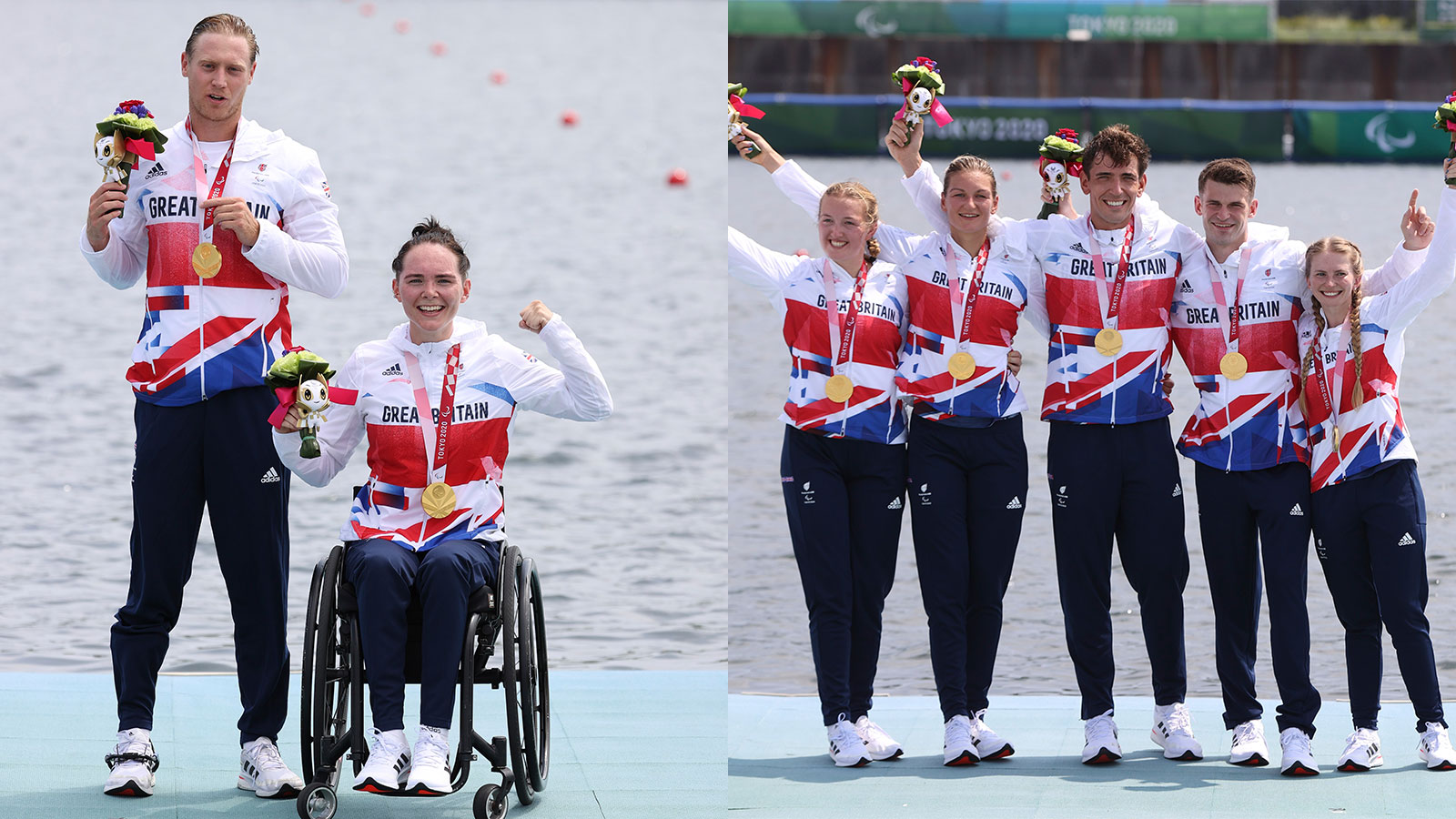 Great Britain successfully defended two Paralympic titles with gold medals for the mixed double scull of Laurence Whiteley and Lauren Rowles and for the mixed coxed four on Sunday in Tokyo.
In a thrilling race, Whiteley and Rowles wound their way back from third off the start to beat the Netherlands and China, in bouncy water at a windy Sea Forest Waterway.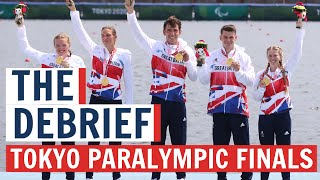 Play Video
Catch up with all the action from the last day of racing in Tokyo with our Tokyo Debrief
The four of
Ellen Buttrick
,
Giedre Rakauskaite
,
James Fox
, Oliver Stanhope and cox
Erin Kennedy
were more dominant, seeing off a fast start from the USA to secure GB's third successive Paralympic title in the boat class. They are undefeated since 2010.
"I'm just so happy to be part of this. We've got a rolling momentum now with the Paralympic four," said Fox, the sole member of the four to have won in Rio five years ago.
"This goes out to all our ancestors, the guys that have won since Karapiro in 2010, at London then Rio with my crew-mates there.
"Now we're carrying it on and hopefully long may it last."
Great Britain were the only nation to win more than one rowing medal, of any colour, in Tokyo and so top the medal table as they did in 2016. They now have 10 medals, including eight golds, from four Paralympic regattas.
British single sculler Benjamin Pritchard could not reach the medal podium, finishing fifth on his Paralympic debut, but vowed to be back to challenge again in Paris in three years' time.
With his second gold medal from the PR2 mixed double scull, Whiteley had extra reason to celebrate his 30th birthday, but he and Rowles went a boat length down off the start.
Chinese duo Shuang Liu and Jijian Jiang led the field, followed closely by Dutch duo Annika van der Meer and Corne de Koning, who won two world titles in the Brits absence during this Paralympiad.
However, the British double clearly had the strongest rhythm after that fast-paced start. They moved into second place at the 750m mark then inexorably wound in the Chinese, finally taking the lead with 500m to go. The Chinese faltered after that and the Dutch took silver.
"We knew that everyone was going to throw everything at the start," said Rowles, a double Paralympic champion at the age of 23. "As our coach said to us, it's not about who leads the first 1500m it was about who came through first. We just kept building in pace.
"To the 500, people were probably getting a bit nervous at home. Sorry! But we knew as we built through we were going to get stronger and stronger."
Whiteley added: "We had absolute confidence and a lot of trust that it would come back to us down the track.
"It was a case of let them go. That can be a very difficult thing to do so big props to Lauren for just keeping the rhythm, keeping the boat where it needed to be.
"We have a fantastic team around us. Our coach Tom Dyson is phenomenal. There's a lot that goes on to put us on the start line and it's down to me and Lauren to perform when it matters."
In the PR3 mixed coxed four, the American combination have finished second to GB at each global championships since 2014 and put everything into their start, rating as high as 46 strokes per minute to get their boat just ahead early.
GB had a canvas lead by the 500m mark, though, building that to four seconds at halfway and eight at 1500. The final verdict was 11 seconds for the win in a time of seven minutes 9.08 secs.
"We have the toughest moments at home so that we can come here and put out a performance good enough to win on our worst day. Today I'd say we won on our best day," said cox Kennedy.
"The Americans stuck with us for a long time, they were putting a lot of pressure on us.
"These guys were amazing and listened to everything I said, even when they probably didn't want to."
It was not to be for Pritchard, though, after a difficult start to his singles final. Ukraine's Roman Polianskyi defended his PR1 men's singles title and Australian Eric Horrie became the first man to win three Paralympic rowing medals, with his third successive silver.
The Welsh sculler had similar speed to the podium contenders through the middle of the race and closed on the top three with a strong sprint but could not quite get his bow ahead of that of Spaniard Javier Reja Munoz, who he beat in Saturday's repechage.
"I'm bitterly disappointed really," admitted Pritchard, 29.
"Hats off to everyone that medalled. The Spanish guy that came through me today, I put 15 seconds into him yesterday and today he just had another gear that I didn't have.
"With my disability I struggle to get lever in headwind. I had to trust that my way of rowing long and loose was going to pay off. I think I was gaining on them and just ran out of track.
"It's something for me to work on. We've got three years to Paris now and hopefully I'll be here again in my second Paralympic Games with this experience behind me and we'll see where we go."
At Rio in 2016, Great Britain were also champions in the PR1 women's singles but have yet to find a suitable replacement after Rachel Morris retired. Norway's Birgit Skarstein proved a worthy successor, though, dominating the field from the off to win from Israel's Moran Samuel.