Strong start for ParalympicsGB rowers in Tokyo
Day one sees two crews straight through to A-Finals after winning their heats and a solid second place for Benjamin Pritchard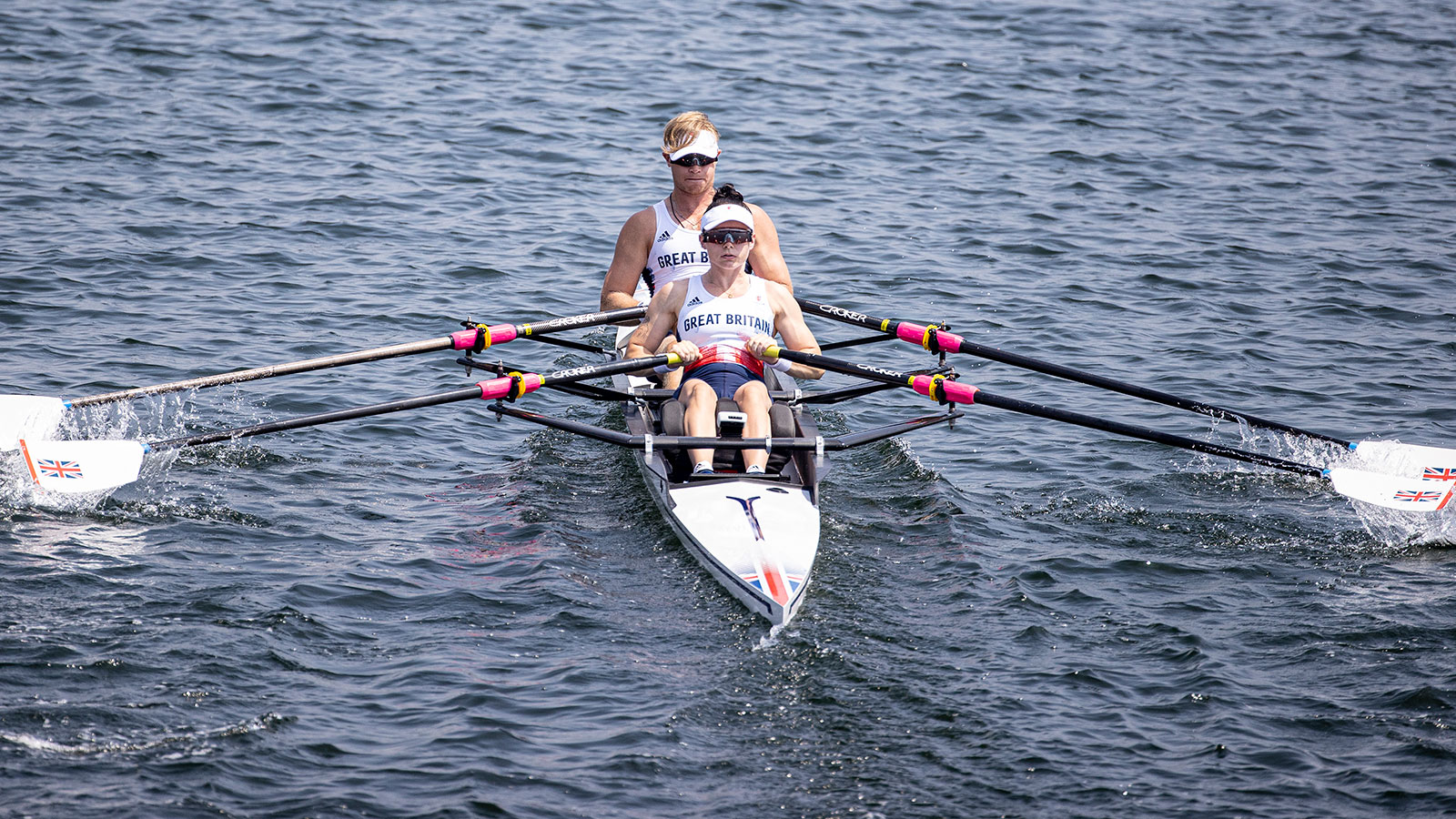 Great Britain booked two places in Sunday's finals at the Paralympic regatta as the defending champion mixed coxed four and mixed double both won their heats in dominant fashion on the opening day in Tokyo.
Ellen Buttrick, Giedre Rakauskaite, James Fox, Ollie Stanhope and cox Erin Kennedy extended GB's undefeated run in the PR3 four into an 11th year as they put in a commanding performance on a hot and humid Sea Forest Waterway, where a cross-headwind made steering difficult.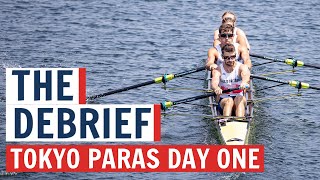 Play Video
Debrief host Tom Morgan joins Paralympic Gold Medallists Tom Aggar and Grace Clough, Olympic Silver Medallist Jack Beaumont and Bruce Lynn to chew over the overnight action from the Sea Forest Waterway
"They did amazingly," said Kennedy. "That was one of the hardest 2ks I've done in a couple of years, just because the crosswind was really challenging. The crew managed really well. We had each other's backs all the way and put the performance down that we needed to do."
Paralympic champions Laurence Whiteley and Lauren Rowles won their heat in the PR2 mixed double in similar style. Both crews set new Paralympic best times as they were the fastest qualifiers in the first Paralympic regatta to be held over 2000m.
Single sculler Benjamin Pritchard must race in Saturday's repechage second-chance race after finishing second to reigning Paralympic champion Roman Polianskyi of Ukraine in the PR1 men's singles, in the third-fastest time in the event.
In the last race of the day, the British coxed four made a statement of intent to beat nearest rivals France by 17 seconds in a time of seven minutes 9.44 secs. They had an open-water lead by 500m but kept pushing to extend that and record a time 10 seconds faster than any of their rivals.
The four from the United States, who have finished second to Great Britain at every global championships since 2014, were the other automatic qualifiers, beating Australia in the other heat.
"It was a tough one," said Stanhope, whose father Richard won Olympic silver in the stroke seat of the GB eight in Moscow 41 years ago.
"In the crosswind it was a little bit tough but we dealt with it well and in the end we put a pretty good margin through the French to the 'k' and went from there."
Fox, the lone returning Paralympian in the crew, had time to reflect on the achievement in simply reaching the Games after the 18-month challenge of dealing with the Covid pandemic.
"It's incredible. At points this Olympiad we didn't think we'd be here at all," he said.
"We hold ourselves to incredibly high standards, which means the last five years have been brutal, especially the last two. But I guess that's why we do performances like we've just done and will hopefully do on Sunday.
Buttrick added: "It has been a really long journey to get here so to finally call yourself a Paralympian is really special."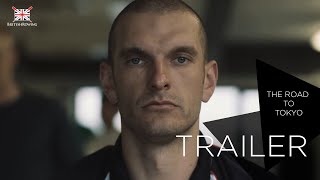 Play Video
Whiteley and Rowles won together in Rio and looked back at their best here. They gradually pushed away from Australian duo Simon Albury and Kathryn Ross in their heat, establishing a strong rhythm at 36 strokes per minute to lead by half a length at 500m and twice that at half way.
Ukraine pushed the Aussies into third in the final quarter but GB were seven seconds clear in a time of eight minutes 42.27 seconds.
Waiting for them in the final will be the Chinese double Shuang Liu and Jijian Jiang, who went four seconds faster than the Brits to the 1000m mark in the first heat, surprising double world champions Annika van der Meer and Corne de Koning of the Netherlands.
"It was great to get the first one under our belts in not-perfect conditions but we did what we had to do," said Whiteley, a 29-year-old from Northallerton, who rows for Tees RC.
"It was nice to get the quickest time overall and we'll certainly take a lot of confidence from that going into Sunday. There's certainly a lot more to come."
Rowles, who won her first Paralympic title in Rio aged 18, is determined to hold on to her status as defending Paralympic, world and European champion in this boat class.
"It's very different to Rio in terms of how I feel and who I am as an athlete," she said. "There were a lot less nerves today but there's a very special feel to a Paralympics.
Looking forward to Sunday's final she said: "GB fans can expect absolute excellence. We are here to defend our title. We hold the triple crown and that's what we're here to defend."
In the men's PR1 single, Pritchard led Polianskyi by a boat length in a frenetic start but the Ukrainian established a rhythm that brought him just ahead by the 500m mark and he moved in from there to win by 16 seconds in 9 min 56.47 secs.
Pritchard, from Swansea, admitted feeling excitement on the start line at finally reaching the Paralympics, five years after a serious cycling accident put him in hospital during the Rio Games.
"On the start line I was so calm because I was enjoying the fact that as soon as that buzzer went I would be a Paralympian," said the 29-year-old. "It's four and a half years of solid, hard work and six months of rehabilitation.
"I think the excitement got the better of me and I went off a bit too quickly but it's all a learning experience.
"There's a lot to take from it. I've only raced on the international stage three times now. I've got another race tomorrow and the big one on Sunday but I definitely took some learnings from racing Roman the way I did. Hopefully I've given him a message that he needs to keep an eye on me for the final."
In the opening men's singles heat, Brazilian Rene Campos Pereira upset double Paralympic silver medallist Eric Horrie of Australia. The duo battled side by side until just past halfway, where Horrie – a few feet down at the time – dropped his rate markedly and fell away.
Great Britain are reigning champions in the women's PR1 single sculls but Rachel Morris retired from rowing after the Rio Games and there is no GB competitor this time.
Birgit Skarstein of Norway and Israel's Moran Samuel were the two automatic qualifiers for a place in the final here. Fourth in Rio, Skarstein has won each of the three world titles since then and beat Samuel to gold in the European Championships.