Rowers take to the water in weekend racing extravaganza
As the mercury rises in both Nottingham and Exmouth this weekend, the British Rowing Junior Championships, Offshores and Beach Sprints look set to get off to a scorching start!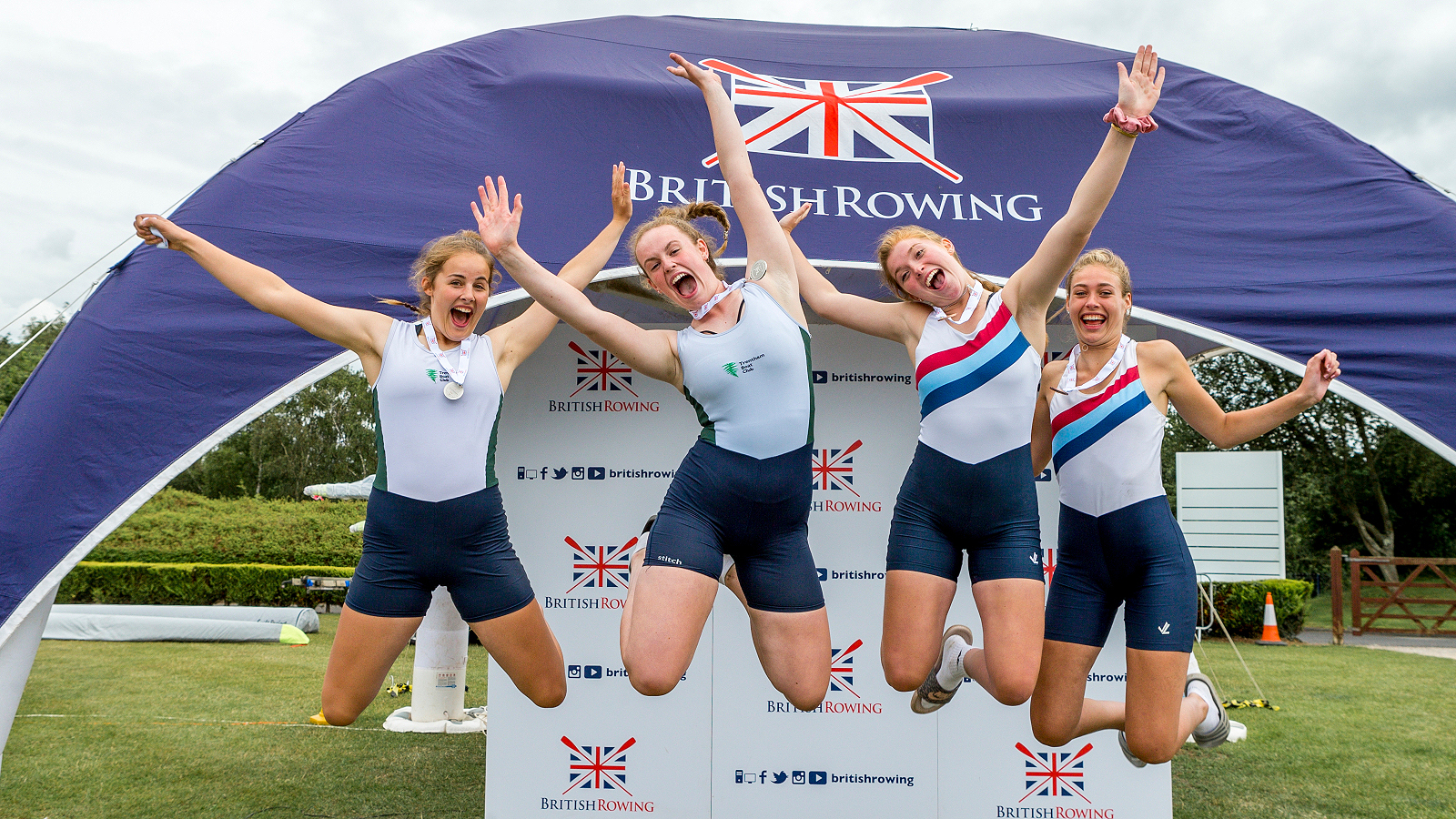 With three British Rowing Championships happening this weekend – juniors, offshores and beach sprints – the long-awaited return to national racing is almost over for many rowers.
Nottingham is hosting the British Rowing Junior Championships over three days from Friday 16 July through to Sunday 18 July at the National Water Sports Centre. With racing for junior rowers at a club level from J15 through to J18, there will be plenty of action on the water!
Nick Hubble, Regatta Controller and Chair of the Sport Committee, said: "It's fantastic to see such a great entry in these telling times. It's testament to both coaches, athletes and parents. We're pleased to welcome so many entries across the board, including from some clubs and schools that are not normally competing at this time of year."
The championships have attracted over 1,500 competitors with 665 race entries from all corners of the country including Aberdeen ARC, Dart Totnes, RGS Lancaster, Loch Lomond ARC, Maidstone Invicta, Norwich RC, Northwich RC and Sunderland City – plus rowers representing Calpe RC in Gibraltar.
Racing will start on Friday at 10am with the J15s. There are three categories for boys and girls in the single sculls, double and coxed quad.
On Saturday it's the turn of the J16s with five categories in the single sculls, pair, double, coxed four and quad for boys and girls, while Sunday's  J18s will compete in an extra category for eights while the coxed four category will be replaced with a coxless four.
All side-by-side races take place over 2,000m, while time trials will be raced over 1,500m.
There are individual medals up for grabs across each category for the top three crews, plus club champion honours. with the most successful club across all three days being awarded the Victor Ludorum trophy on Sunday.
Exmouth will be hosting British Rowing Offshores on 16 and 17 July, as well as the Beach Sprints Championships on 18 July at Exmouth Beach, near Exmouth Rowing Club.
Offshores racing will begin on Friday 15 July at 12:00 with the women's double sculls racing first and racing will continue through to Saturday. Beach Sprints racing will begin on Sunday 18 July at 11:00 with the male categories racing first.
Barbara Wilson, Chair of the British Rowing Offshore Championship 2021 Organising Committee, commented ahead of the event: "I'm really looking forward to fantastic weather and some brilliant racing. It will be a great weekend of rowing."
The event's Volunteer Coordinator and Chair of National Coaching Committee, Vicky Parry, added: "Weather is set fair for a really exciting weekend of racing."
How to follow the British Rowing Championships 
Race results will be posted here as soon as possible after each race, with full results posted on our main website each evening. Look out for the link on our British Rowing social channels.
FAQs
If you have any queries then check here for more information.
How to follow the British Rowing Offshores and the Beach Sprints Championships
Race results will be posted on our main website each evening. Look out for the link on our British Rowing social channels.
COVID restrictions
Unfortunately, because of COVID, spectators are discouraged from attending. Competitors are reminded to please wear face coverings at all times around the site except when in your boat.