British Rowing announces updated indoor adaptive rowing classifications and event formats
The new and improved approach will open indoor rowing competitions and events up to even more adaptive rowers, 'levelling the playing field' as well as enabling more engaging racing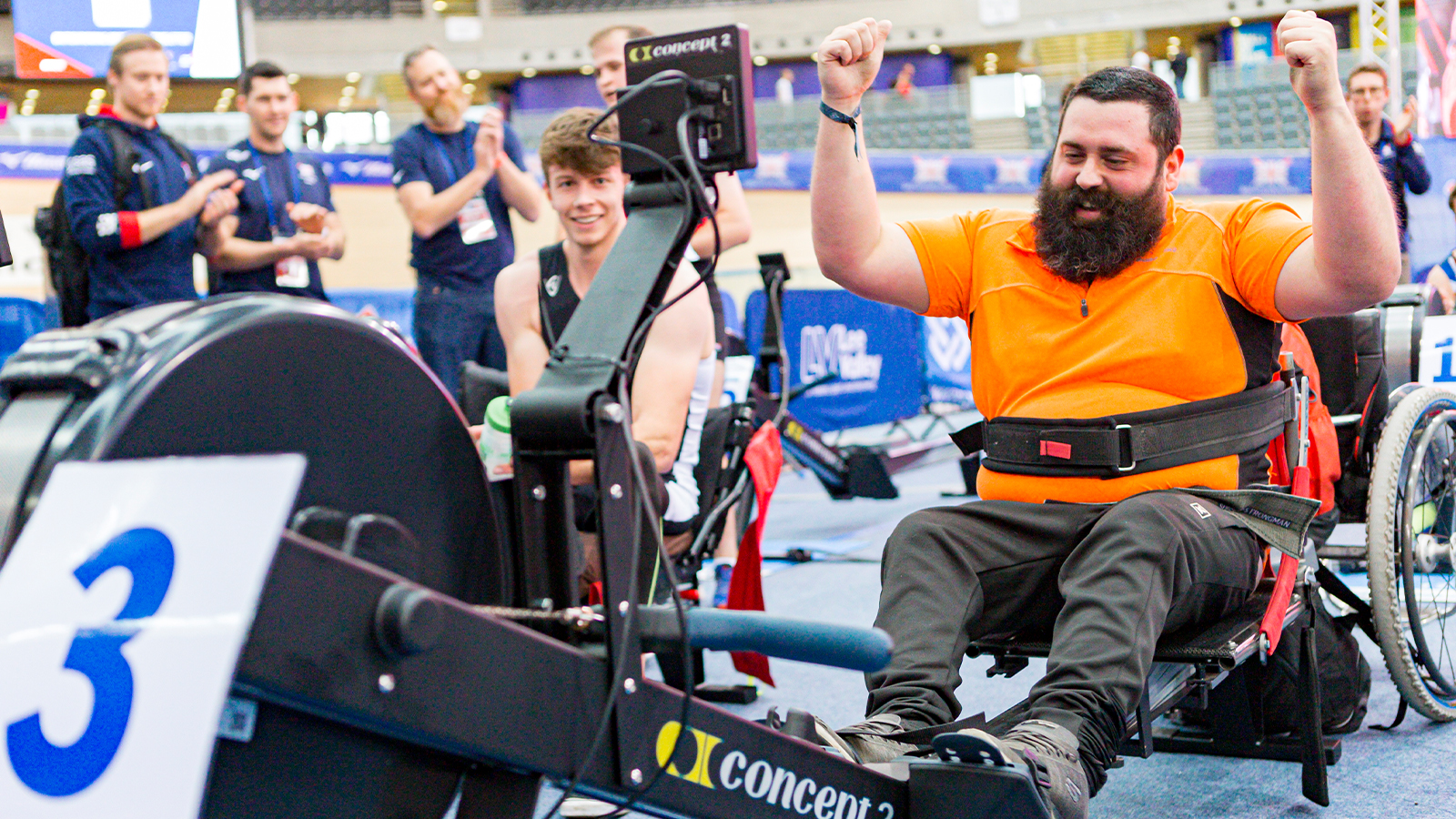 A key element to the classification update is the introduction of six new Indoor Adaptive Rowing (IAR) classifications, numbered IAR1 to IAR6. These new classifications allow for greater consistency of application and more accurate classification – enabling adaptive indoor rowers to race alongside other competitors with increased parity.
Secondly, the new approach also brings the inclusion of timed events, where each competitor will aim to cover the furthest distance in an allocated time. This change, which sees the introduction of 4-minute and 1-minute races alongside the existing 2,000m race and team relay events, will create a more inclusive racing environment where all competitors start and finish simultaneously.
The new classifications and event formats have been developed with input from the Invictus Games Foundation. The Invictus Games currently offers similar categories and events formats for indoor rowing, taking account of a wider variety of impairments and disabilities and allowing for more competitive racing between the participants. This implementation comes after a successful trial of these classifications and event formats at the 2019 Mizuno British Rowing Indoor Championships and BRIC Online in December 2020.
Louise Kingsley, Deputy Director of Performance Pathways & Paralympic Programme at British Rowing, said: "The new indoor rowing adaptive classifications and event formats will be a great addition to future indoor rowing competitions, and will make a tangible difference to the race day experience for all indoor adaptive rowers. We're delighted that this improvement will also open events and competitions up to a wider audience of indoor adaptive rowers, and we're looking forward to being able to implement these changes at British Rowing indoor events in the future."
The changes will positively impact all members of the large and ever-growing indoor adaptive rowing community, including competitors at the next Invictus Games in the Hague in April 2022.
Rachel Williamson, Captain of Invictus Games Team UK and current World Record holder over multiple indoor adaptive rowing events, said: "The new classifications will make a huge difference for all indoor adaptive rowers, which is brilliant to see. In my case, for example, I'll be able to row in a Single Arm classification [IAR3] that will motivate me and allow competition with similar disabilities."
The changes will come into effect immediately and will be used at all future British Rowing indoor rowing events. For further information, head to our Indoor Adaptive Rowing page here, and for information on on-water classification please head here.
---
Classification Breakdown
Click here for our full breakdown of adaptive rowing classifications
IAR1 – equivalent to IR1
IAR1 competitors are unable to use their legs, with additional limitations in one or both arms. This includes complete C-spine SCI at T2 level and above. They use a static/upright or flat seat.
IAR2 – equivalent to IR2 / AR1 / PR1
IAR2 competitors have no or minimal trunk function. They cannot pass the long sit test due to loss of power/stability and not chronic lower back pain, and have no lower limb function. They use a static upright seat with mandatory chest strap, due to them likely also having decreased sitting balance, with optional lap/pelvis straps.
IAR3 – equivalent to IR3
IAR3 competitors have upper limb impairment(s) (above wrist joint) and/or one leg/one arm on same side impairment. They use a sliding seat and can choose to row with a single hand grip or a D handle as required.
IAR4 – equivalent to IR4 / AR2 / PR2
IAR4 competitors have functional use of the trunk movement but are unable to use the sliding seat because of significantly weakened function or mobility of the lower limbs. They can pass the long sit test but not the squat test. They use a flat seat with optional legs straps.
IAR5 – equivalent to IR5 / AR3 PD / PR3-PD
IAR5 competitors meet the minimum impairment criteria but are not eligible for any other physical impairment class. They have functional use of their legs, trunk and arms for rowing and use the standard rowing set up (sliding seat) with hand grips allowed if grip is impaired. Competitors with a visual impairment must provide a BR/IG/FISA or IBSA sight loss form completed by an optometrist.
IAR6 – equivalent to IR6 / AR3 LD and AR3 Open
IAR6 is the Open category for those with chronic health conditions not resulting in physical impairment, or those with physical impairments not comparable with impairments in IAR1- IAR5. They must complete a self-declaration form that is submitted for approval ahead of the event. Para classifications remain the same: PR1, PR2, PR3-PD, PR3-VI Adaptive rowing classifications (outdoor) remain the same: AR1, AR2, AR3-PD, AR3-VI