Looking back on ROW31
Here's the lowdown from a month packed with indoor rowing and community spirit!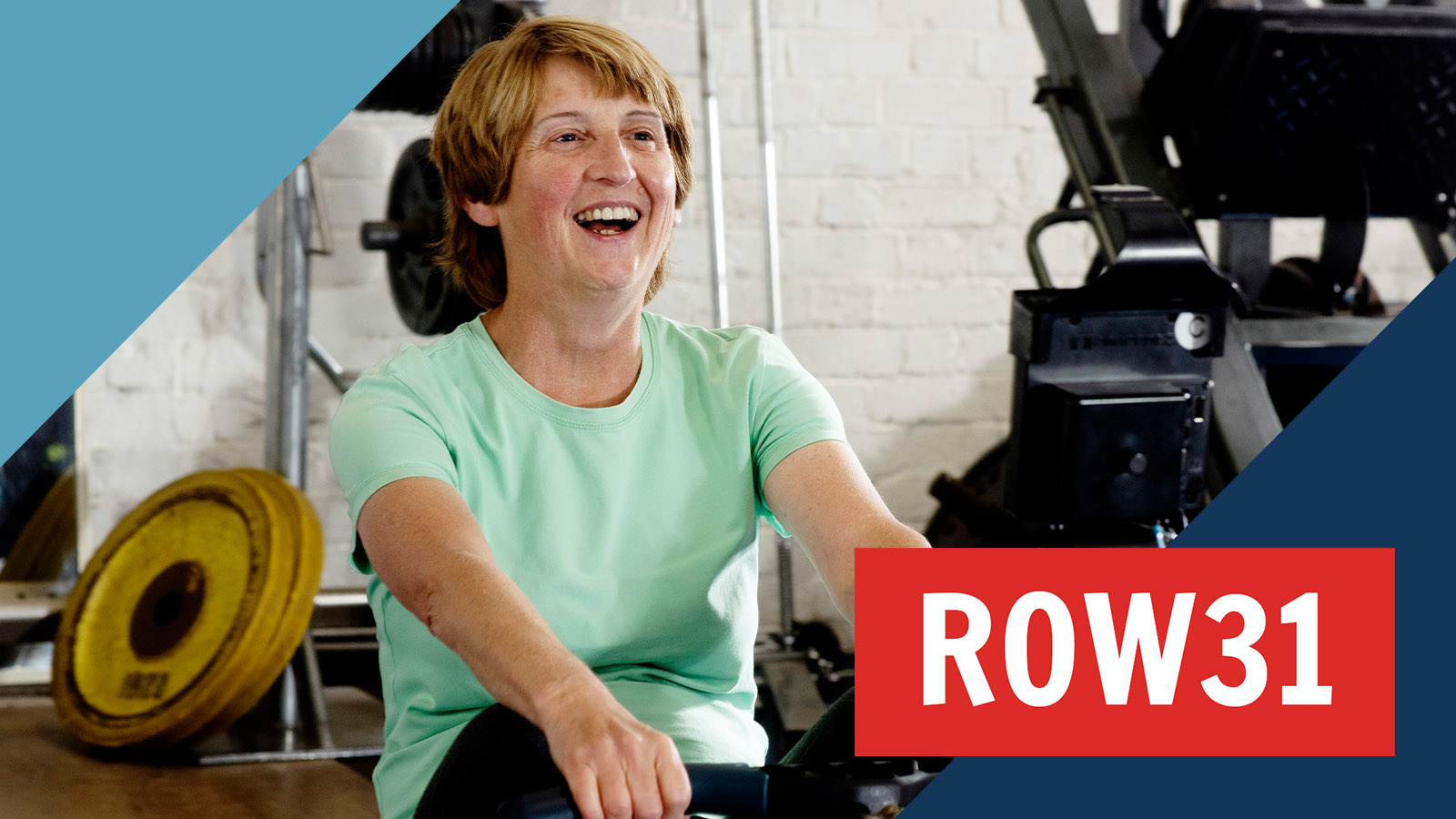 January is the time for resolutions, for resetting and for starting the year off as you mean to go on. Oftentimes people focus on fitness related goals, especially after the December excess, and this year was no different when we launched ROW31 – a 31-day fitness programme aimed at those wanting to get a bit more active, get the most out of the rowing machine and join a community of like-minded people.
Jennifer Lamboll shared with us her reason for signing up, "I follow British Rowing on social media because my children have been taking part in the sport for the last two years and it has taken over our lives, [so] I saw the ROW31 challenge and knew I needed to conquer my fear of the erg."
Daily emails containing a link to the day's workout provided the motivation, with sessions varying from on-machine Go Row Indoor workouts to off-machine workouts requiring little or no equipment. Every Tuesday the workout was also delivered live via Facebook for anyone to join in with, allowing those participating to feel a sense of training 'with others'. A Facebook group – the Go Row Indoor Crew – was also created to tie together the growing community, and a rest day was built in each week to provide a balanced month of training.
Join the Go Row Indoor Crew here!
Lee Robinson said, "The emails provided the accountability to do something every day and the community gave me a massive boost, mentally. It was a really positive environment – at the end of the month I felt fitter and stronger, without a shadow of a doubt, and saw a significant improvement in my running, despite not actually having done any!"
The month culminated in a live workout delivered by Go Row Indoor instructor Clare. It was fantastic to see people from across the country, and even a few international participants, join Clare for the workout and the pre and post-session chat. All in all, ROW31 brought together a community of indoor rowers of all abilities, from all over the world, who all share the same love for indoor rowing, with the more experienced indoor rowers cheering on and offering words of advice to those new to the sport.
Alexander Chklar, a competitor in both the British Rowing Indoor Championships Online 2020 and the World Rowing Indoor Championships 2021, joined the Facebook group at the start of the month and said, "I really liked the contrast of newbies and experienced athletes. Often as an experienced athlete we forget the joy of progress and it was really great to see people making tangible progress within just a month of focused and professionally led workouts."
If this has sparked your interest in indoor rowing, why not check out the ROW31 workout archive here or join the Go Row Indoor Crew Facebook group? For those looking for a more structured training plan, British Rowing's INDOOR subscription also offers plans to suit a variety of goals for less than £3 a month. More information on the subscription can be found here!