CEO Membership Column – March 2021
This month British Rowing CEO Andy Parkinson highlights preparations to get back onto the water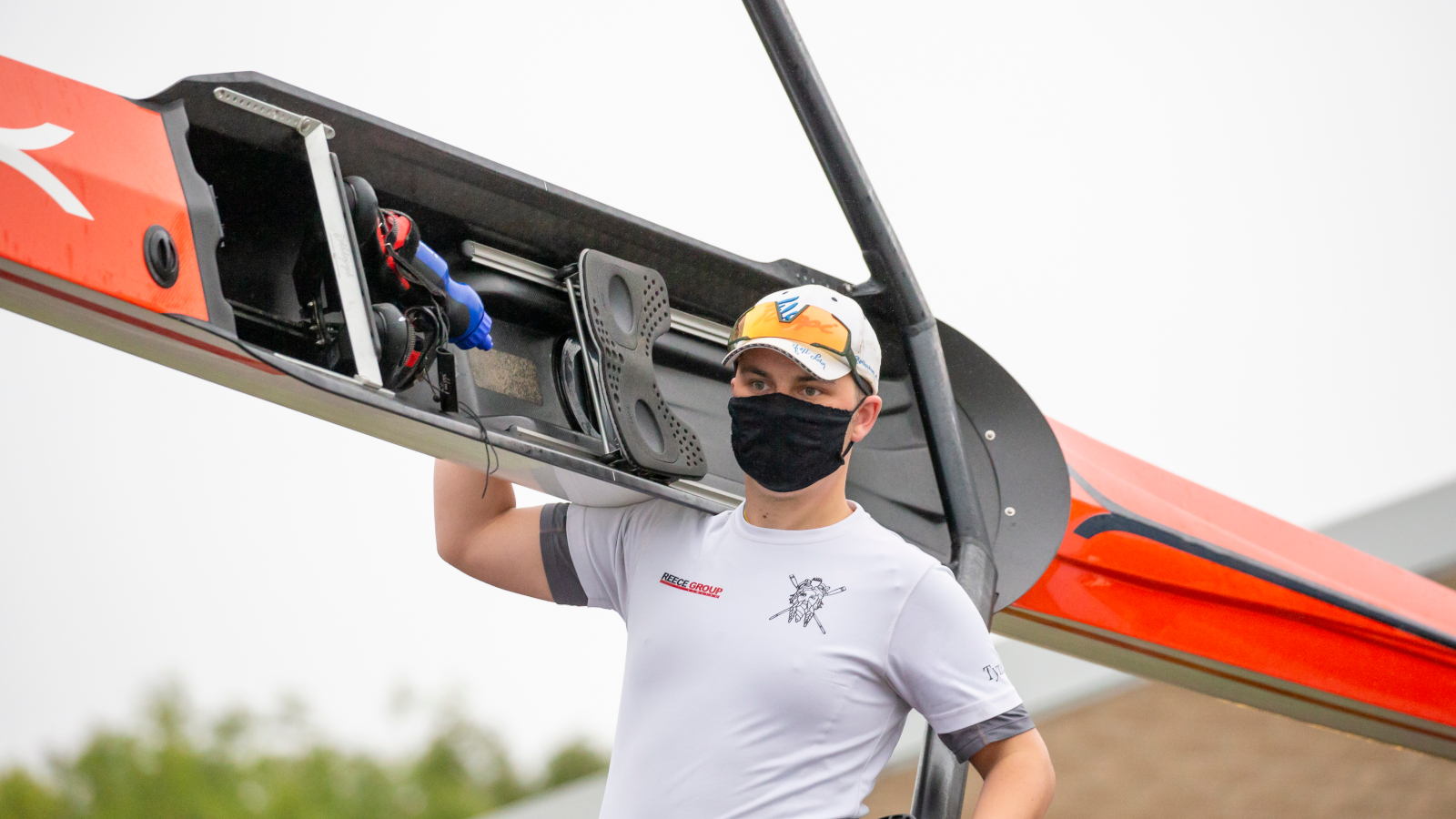 The headline news this month is that following the Government's roadmap out of lockdown, we will all, with a fair wind and subject to further confirmation from the Government, be able to get back onto the water again from 29 March. This really is great news for everyone particularly as the last year has reinforced the key role that sport plays in people's lives up and down the country.
You can read our latest guidance here – and I'd like to highlight pages 48-57 of our Managing COVID-19 document which has advice on reopening club facilities after lockdown as well as tips for athletes on building up to training and avoiding injuries. There is also a section on recruitment and retention of members – all vital to help your club bounce back this summer.
Meanwhile, if you're looking for a fun workout with a difference, then here's a quick reminder about our virtual global Adventurer Series which moves into the team challenges. The final stages of the Adventurer Challenge will go to Asia and Australasia before a sprint finish on the Mall back here in the UK.
At half-term, we held our first virtual training camp for juniors which had 653 sign-ups by the final day. The aim was to provide something for everyone with curated content encompassing workouts – on and off the rowing machine – online talks as well as inspirational articles, all delivered direct by email.
Look out for a new series of webinars this month all designed to help you and your clubs prepare for rowing back on the water again. Talks will cover tips for running a successful learn to row course, how rowing can provide fun and fitness for all the family, plus a session on supporting your club's coxes. There will also be a discussion about preparing a great training plan including periodisation techniques. If there are any other webinar topics that you or your club would find useful then please do let us know.
As I said last month, we are very aware that some clubs are facing significant financial and other challenges. So a quick reminder that the Club Emergency Fund has been extended to 30 April in order to support affiliated clubs whose future may be in jeopardy due to the pandemic. There are also additional funding options here.
Finally, in a fitting nod to inspirational days to come, 24 February was the six-month milestone to the Tokyo Paralympics. Our Olympic and Paralympic squads continue to train hard every day, so they can be the best they can be when summer eventually arrives with the European Rowing Championships the first international competition on the horizon in Italy in early April.
All in all, there is light at the end of the tunnel, and I hope you and your families remain well.
Andy Parkinson
British Rowing CEO