CEO Membership Column – October 2020
This month Andy highlights the new COVID-19 restrictions and looks forward to BRIC Online.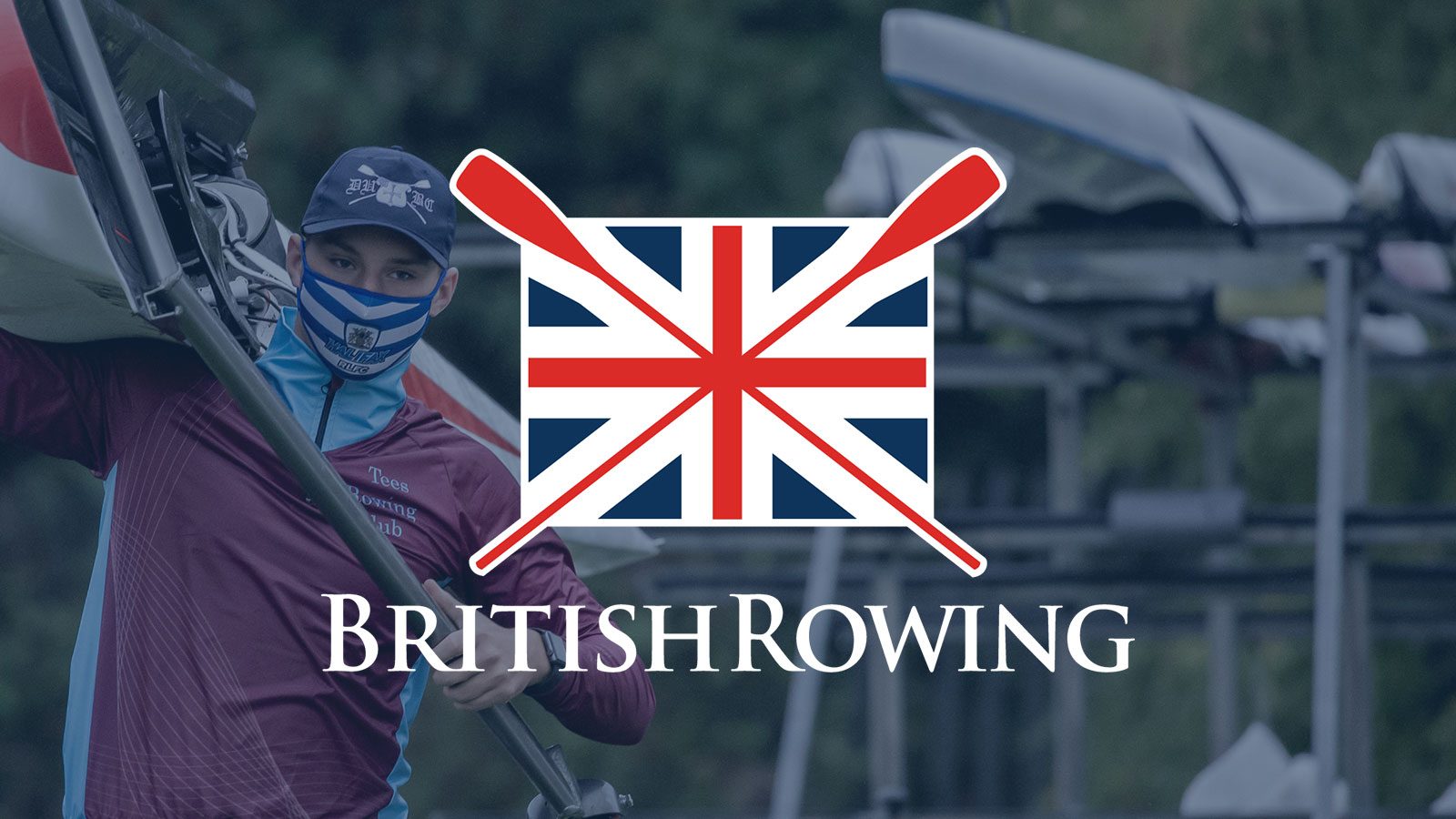 As we are all aware, last week, the House of Commons passed the legislation setting out the national restrictions for England, now in force for the period 5 November to 2 December. Lockdown 2 is the same as before, except for a few exemptions.
The key message is that sporting facilities are now completely closed including all rowing clubs at grassroots and university level.
Last Thursday we released a statement with more detail – you can read it here.
We appreciate that these new restrictions, coming so soon after it felt like we were opening the sport back up, will be frustrating. The priority has to be public health at this time, but we will continue, alongside partners such as the Sport and Recreation Alliance, to make the case for allowing some rowing activity to return as soon as it is safe to do so.
Staying with COVID-19 – and with a reminder of its devastating impact – GB rower Oonagh Cousins and Ella Barnard bravely shared their experiences of 'long COVID' here.
Moving from COVID to other topics – and on a more upbeat note – a highlight of October was the launch of our latest campaign for World Class Start called Between the Blades. Spotlighting five World Class rowers, the videos narrate the athletes' journeys as they develop on the pathway – look out for further updates as they progress.
October was also Black History Month and our coverage finished with members of the black rowing community sharing their experiences and suggesting ways that we can make the sport more welcoming and positive for everyone. Join in the discussions here.
The British Rowing Autumn webinar series continues and it was great to hear that our Together we can: Include more people webinar was particularly well received.
While on-water events such as the British Rowing October Sprint Festival and the Fours Heads have had to be cancelled, it's great to see that momentum is growing for BRIC Online on 5 and 6 December, building on the success of the British Rowing Virtual Championships in June.
Importantly, BRIC Online will also host European qualifiers for the World Rowing Indoor Rowing Championships in February 2021- and will also host the European Rowing Indoor Rowing Championships. Affectionately known as the 'British Rowing Inclusive Championships', BRIC Online looks set to be even bigger and better than ever. Find out how you can take part in this December extravaganza here.
On the administrative side of the sport, in October, members of the FISA Ordinary and Extraordinary Congresses agreed on the inclusion of a coastal event at the Paris 2024 Olympic Games, subject to the International Olympic Committee's agreement in December.
We were also delighted to announce that analytics leader SAS will continue to provide its world-leading analytics solutions until December 2021. In challenging times for the sport, it's fantastic that SAS has agreed to continue its support beyond the Olympics and Paralympics next year.
At club level, congratulations also to Stratford upon Avon Boat Club for being honoured by Parasport and named Para Club of the Month. Huge credit goes to Mark Dewdney, head adaptive coach, and the team at Stratford. You can read more about the club here.
A reminder that the British Rowing Club Emergency Fund application period is now extended until 1 February 2021 and allows applications related to the impact of this second lockdown.
Finally, a huge thank you to all the clubs and volunteers who are supporting the sport through their affiliation and membership during this difficult time.
Stay safe.
Andy Parkinson