CEO Membership Column – September 2020
This month Andy highlights Black History Month and the latest Covid-19 guidance.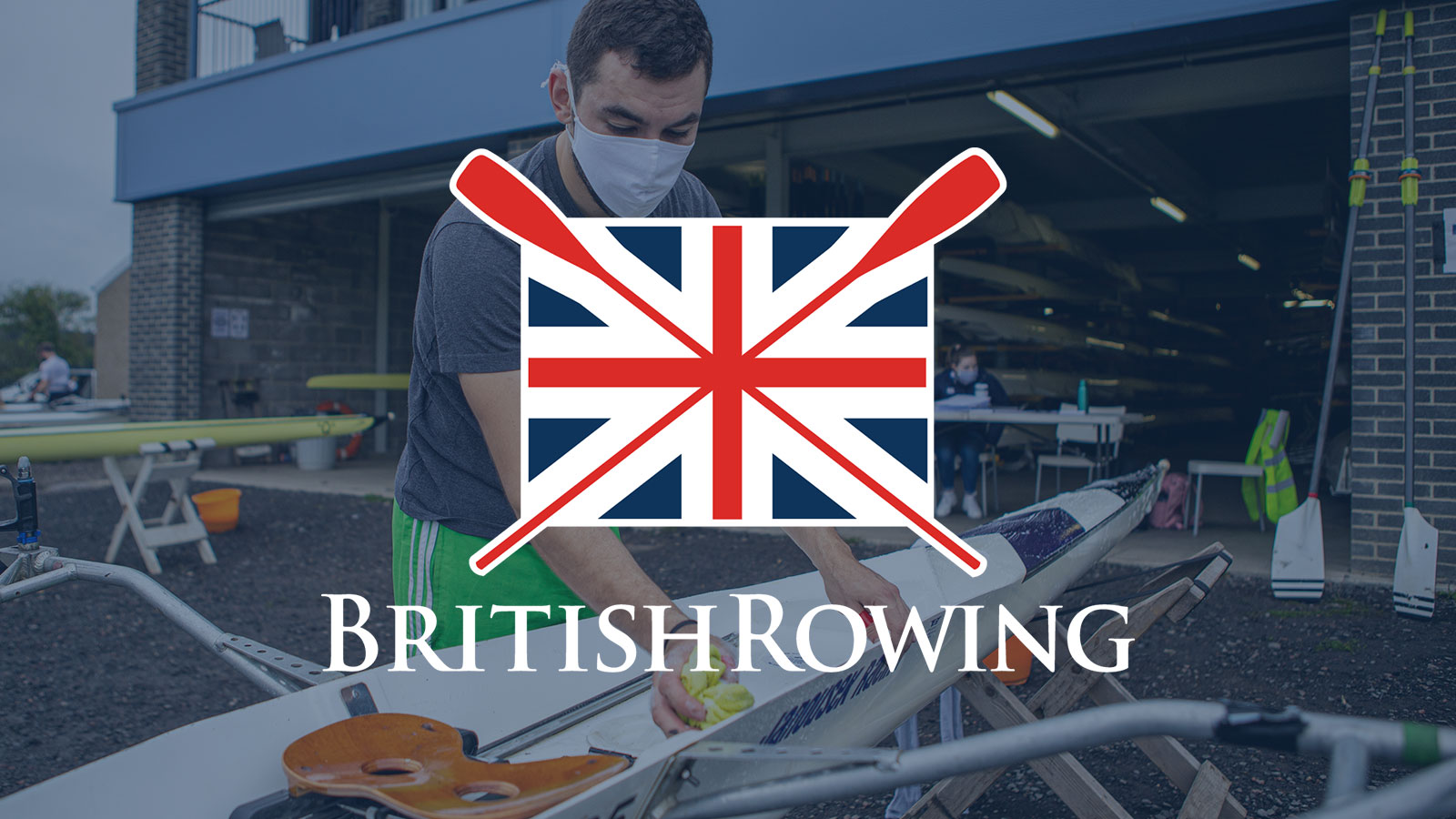 It's been a busy month in rowing as summer gives way to autumn. With clubs following our guidance we have seen more club crews out on the water, and our Paralympic rowers returned to full-time training at the end of September, joining the Olympic squad at Caversham and across other sites.
Away from the water, on Saturday 19 September we held the UK's first (virtual) screening of 'A Most Beautiful Thing' to raise money for our Love Rowing Charitable Foundation. The sell-out show was followed on the Monday by a panel interview with the film's Arshay Cooper, who was also joined by former GB rower Donna Etiebet and Paralympic champion Lauren Rowles.
During September we also ran the ONE thing challenge – another way for everyone to get involved and support Love Rowing.
Thanks to everyone who took part in these events and donated to our charitable foundation – your contributions will really help take us create more rowing programmes for communities currently under-represented in rowing.
National Fitness Day took place on Wednesday 23 September and saw people of all ages, backgrounds and abilities come together to celebrate everything about fitness. We put together a packed day of free activities, with the support of our partners, which you can still make the most of now!
October is Black History Month and, as we all know and we have said recently as a sport, rowing can and needs to do more to be more diverse and inclusive. As part of this, we'll be celebrating the achievements of black rowers in October, as well as discussing how rowing can be more open to everyone. We all need to challenge ourselves and ask how we can help contribute to making the sport more accessible.
As always, we have been following the government's latest advice on COVID-19. Last week we published our latest Return to Rowing Guidance, where we have included more information on competitions and clarified our position on the 'Rule of 6' amongst other things, following the government's updated measures.
Staying with competitions, in mid-September the Tyne Single Scullers Head was held successfully as a test event with Newcastle University Boat Club's committee working hard to pull together the plans. The lessons from this event are critical in passing any relevant information to competition organisers as we try to take the next step forward to racing. Thanks to everyone's efforts in this area, including all the competitors, officials and volunteers.
As a result of this test event, two affiliated competitions will be going ahead with restricted entries – the Pairs Head on Sunday 11 October and the Weybridge Silver Sculls on Saturday 17 October.
Aligned to the above, we also hosted two 'Return to Rowing' webinars recently to help support university rowing programmes and competition organisers – you can watch them here.
Our popular webinar series gets underway again in October and November with nine virtual discussions on offer ranging from technical spotlights, female athlete health through to fitness tips for masters and invisible barriers and being inclusive.
Finally, thank you to all the clubs who are following the guidance set out so far – we appreciate this involves a huge effort for many volunteers who are working hard to make your club environment COVID-secure.
We welcome your feedback, so please do get in touch if you think further adjustments need to be considered.
Andy Parkinson