British Rowing and asensei further partnership
Today, asensei and British Rowing take the next step in their partnership with the launch of their first interactive program in the asensei Connected Coaching app — Master the Basics. As of today, all UK asensei customers will also receive a complimentary British Rowing Indoor Rowing Subscription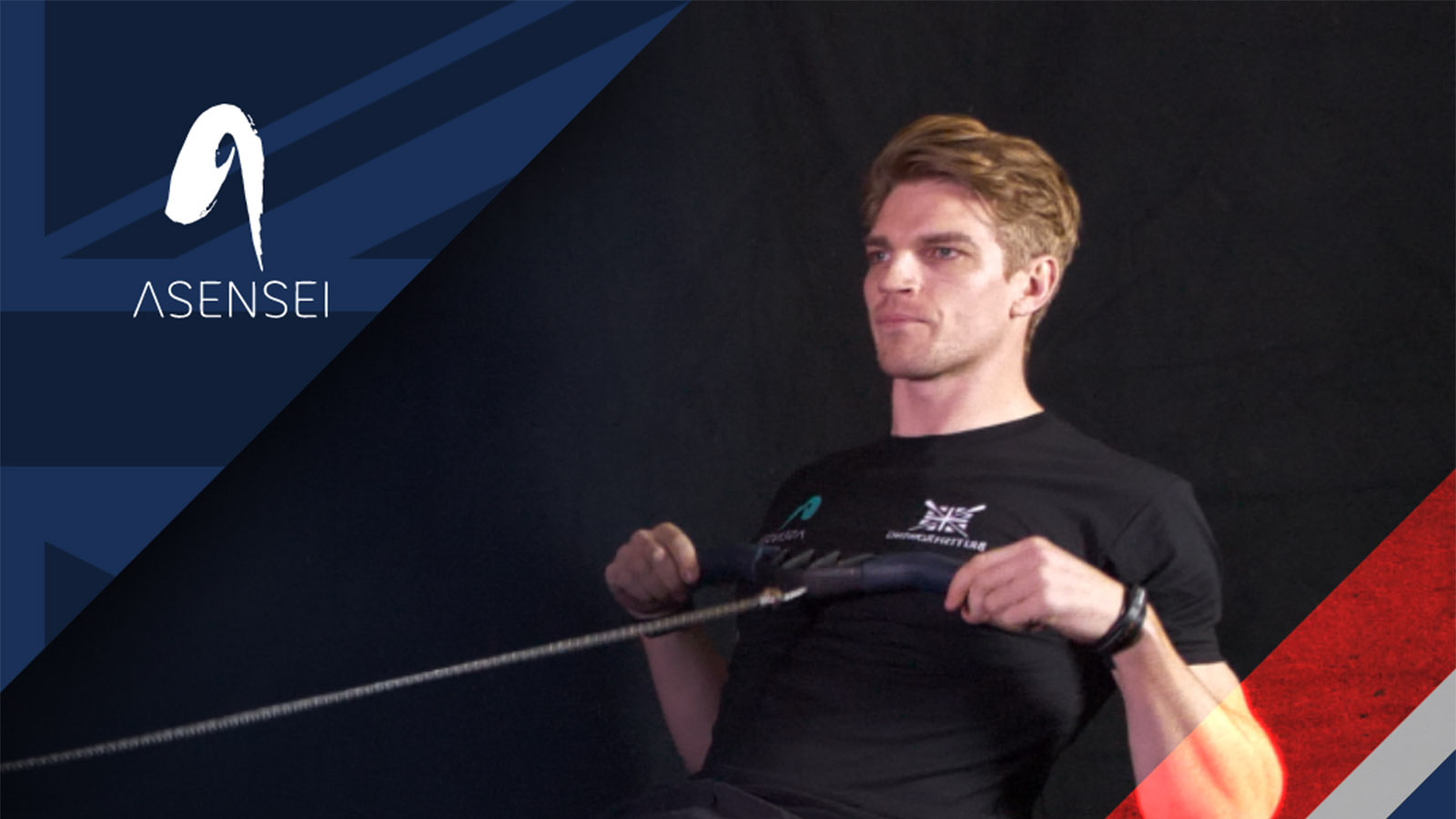 In 2019, we joined forces with asensei to grow participation in indoor rowing. Together, we're helping rowers be more engaged and motivated by providing them with interactive coaching programmes that connect to Concept 2 Indoor Rowing machines. These programmes adapt difficulty to suit fitness and skill level, and inspire rowers as they train alongside past and future Olympians in programmes designed by British Rowing.
As of today, all UK asensei customers will also now receive a complimentary British Rowing Indoor Rowing Subscription which includes even more access to training content, including workouts and advice from coaches including Robin Williams, coach to double Olympic Champion and asensei advisor, Helen Glover.
The first programme, "Master the Basics," is an 8-week plan developed by asensei and British Rowing which instills confidence and technique in new and returning rowers. Led by British Rowing Go Row Indoor Master Trainer, Clare Holman, Master the Basics lets you train alongside GB Rowing Team athletes – including Saskia Budgett and Tom George, who recently claimed the British Men's indoor rowing 2k record. This programme ingrains good technique, helps participants learn the sport, and sets a baseline for future goals and PBs.
asensei also gives subscribers access to every coach, programme and workout in the asensei library from world-class coaches like 4x Olympian and 8x World Record holder Eric Murray and San Francisco Studio Rowing Coach Johan Quie. The workouts cover everything from high-intensity interval workouts like ladders and sprints, to longer steady-state rows. Whether your goal is to train for a tournament, achieve a personal best in a 2k or 5k, or get your studio fitness fix at home, there are plenty of interactive, coached workouts in the asensei app to help you reach them.
Kenny Baillie, Director of Partnerships & Communications at British Rowing said, "We have a lot of technical expertise in the organisation which has helped the GB Rowing Team become one of the most successful teams in the Olympics and Paralympics. We are delighted we can now leverage asensei's Connected Coaching technology to help us spread this technical expertise to a much wider audience."
As asensei and British Rowing deepen their partnership, asensei is pleased to offer more benefits and expertise to customers.
"Our mission at asensei is to make world class coaching available to anyone who wants it and to help more find and unleash their athletic potential," says asensei founder and CEO Steven Webster. "I'm incredibly inspired by athletes like Helen Glover and Moe Sbihi who graduated the British Rowing World Class Start programme, winning Olympic gold medals within years of starting the sport by giving them access to the talent and expertise they needed. I can't think of a better partner for asensei, and I look forward to contributing to the growth in participation and enjoyment in the sport of indoor rowing."'
You can learn more about the asensei and British Rowing partnership at asensei.com/britishrowing or purchase asensei here.