British Rowing announce Row to the Moon challenge alongside other National Federations
Following the huge success of the recent One Minute Challenge, British Rowing, Rowing Canada Aviron, Rowing Australia and Rowing New Zealand are today announcing the launch of the Row to the Moon challenge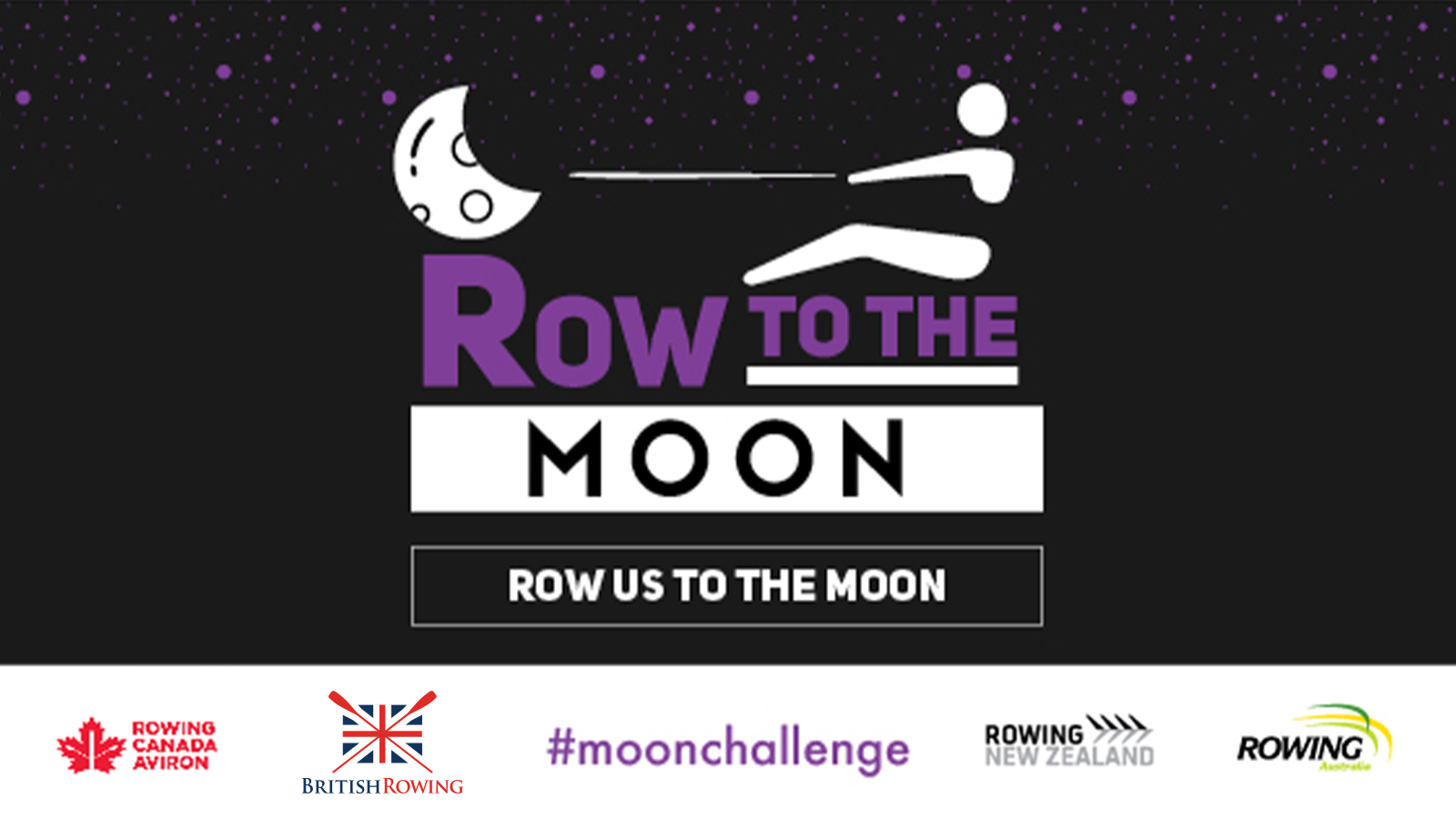 The initiative invites indoor rowers worldwide to log their training metres on British Rowing's online platform with the shared goal of accumulating, as one singular community, 384.4 million metres – the distance from Earth to the Moon.
The motivation behind this challenge comes from the phenomenal uptake of the One Minute Challenge, which ran from 8-11 May and was organised in partnership between the four national rowing federations. The extremely popular initiative challenged anyone with a rowing machine at home to see how far they could row in one minute, and saw over 2,300 rowers participate across the four nations, with more than half of that number made up by indoor rowers from Great Britain.
Alongside the excellent participation, the One Minute Challenge also saw 19 Concept2 World Records and 21 Concept2 British World Records unofficially broken, all of which are currently being verified by Concept2.
Among the records was Lauren Rowles MBE, current Paralympic and World Rowing Champion in the PR2 Mix2x, who said: "It was awesome to see so many people at home getting involved in the One Minute Challenge. There's been a real community spirit through the rowing world during lockdown and it's been great to see us all come together and take on these challenges from our homes. This new challenge gives us another exciting target to work towards as a team and keeps that competitive spirit alive."
The challenge will run for ten days, starting at 06.00 on Thursday 21 May 2020 (BST) and finishing at 06.00 on Sunday 31 May 2020 (BST), and will give members of the public the opportunity to participate alongside rowers from each nation's Olympic and Paralympic teams.
Throughout the duration of the global challenge, participants will be asked to upload all of the distance they cover on the rowing machine on a live, real-time web platform, adding sessions as regularly as they like and nominating friends on social media to join them in the challenge. The web platform is open for pre-registration now, and participants will then be able to begin logging their training metres from 06.00 on Thursday 21 May 2020 (BST).
Building on the momentum of the One Minute Challenge, the four nations are opening the Row to the Moon challenge up to participants globally, with each rower able to log their metres to their specific nation whilst contributing to the global tally. The Row to the Moon challenge also builds on the inclusive nature of the One Minute Challenge, offering 17 adaptive (disability) rowing categories to which users can upload their progress and contribute towards the combined total.