Record-breaking marathon at charity rowathon
We speak with Ian Jamieson on his new age-group British Record marathon time and his support of Hope and Homes for Children at their recent charity indoor rowathon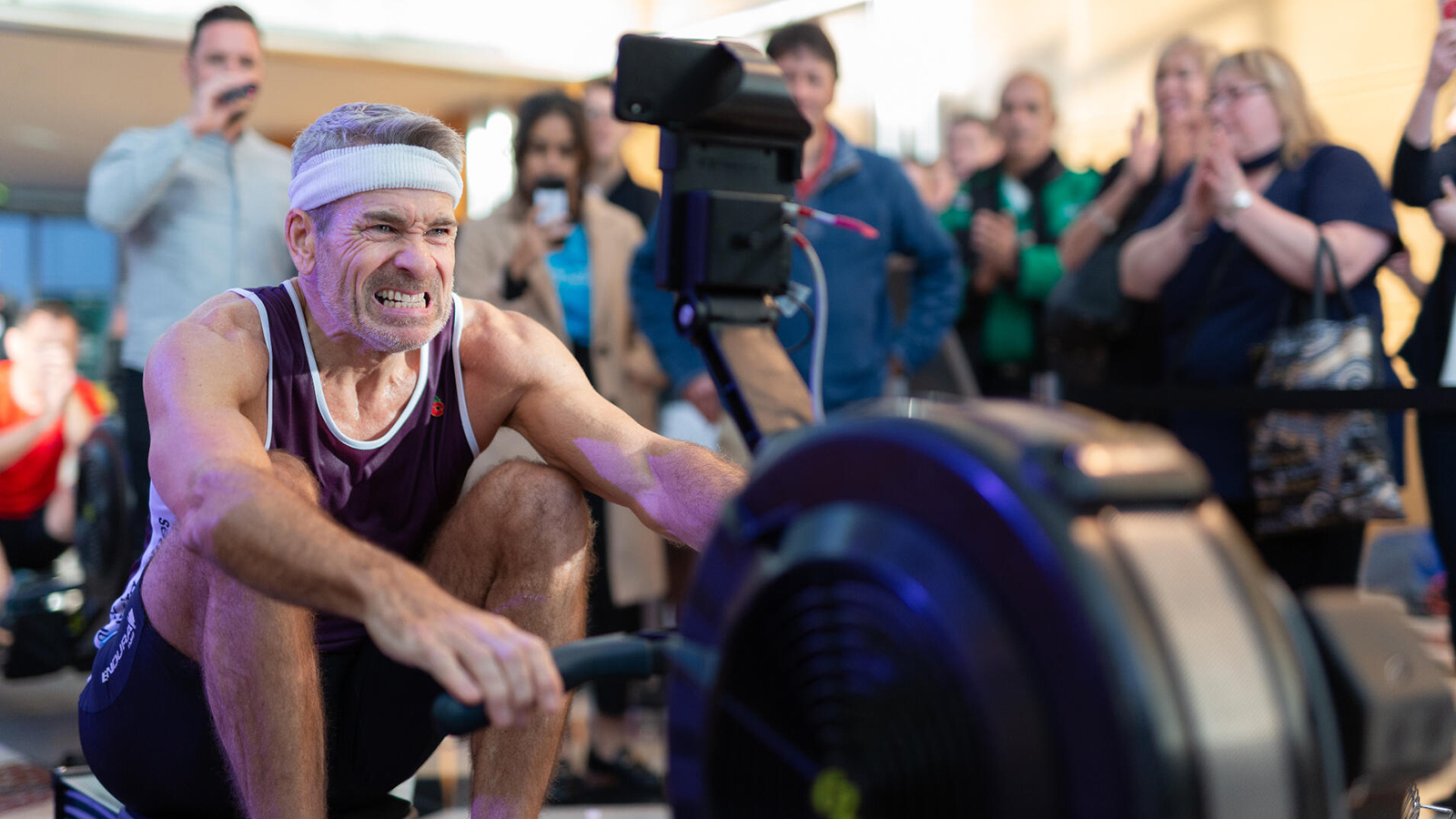 This month at East Wintergarden in Canary Wharf, London, Hope and Homes for Children hosted a charity indoor rowathon to raise funds to ensure more children grow up in loving families, not orphanages. Participants raced anywhere between 500m-10,000m, in 2,000m team relays and even over the marathon distance of 42,195m.
Taking part in the marathon event, Ian Jamieson broke the British Record for the fastest heavyweight man in his age category (60-69) with an astonishing time of 2:50:59.5. To put that into perspective, the time required holding an average split of below 2:01.6 for the duration of the challenge, which in turn also puts it as the world's best time in that category for 2019 so far.
Attempting the record for the first time, Ian explains that taking part in the rowathon was the idea of a friend in order to raise funds for Hope and Homes for Children.
Having followed the Concept2 marathon training programme for 18 weeks to get prepared for the day, Ian explains how he set about ticking off the distance: "I didn't take any breaks during the row. Instead, I wrote on my hand the heart rate I wanted to maintain, broke the distance down mentally into blocks of 5,000m and drank around three litres of electrolyte, taking on some additional electrolyte mixed with carbohydrate at the 30k mark."
On the event itself, Ian said: "I thought the event was outstanding, the organisation for a first event of this kind was exceptional. The atmosphere was also electric – out of over 100 participants there were only a few who were trained rowers, with most being completely new to rowing which is encouraging. Most people had done charity runs and charity bike rides but it seems very few had ever done a charity rowathon, so there was definitely a feeling from people that they had participated in something new and importantly fun! Everyone I've spoken to is looking forward to next year's event."
Ian has also entered to race over 2,000m in the upcoming Mizuno British Rowing Indoor Championships, taking place on 7 December at the Lee Valley VeloPark in London.
Having personally supported Hope and Homes for Children for nearly 20 years, and having seen the amazing work the charity is doing in Rwanda, Romania, Bosnia and beyond to ensure every child has the opportunity to grow up with the love and support of a family, Ian added: "It is unacceptable to me that in 2019 over 8 million children are still living in orphanages and that 80% of these children aren't actually orphans at all – children are often abandoned to a life of misery by desperate parents who don't have the means to look after them.
Hope and Homes for Children works with governments across the globe to transform child care systems from institution-based to family-based care. They work to ensure families are supported to stay together and, where this isn't possible, that children are looked after in foster families rather than being confined to loveless institutions.
Thanks to the incredible commitment of those who rowed and the wonderful support of those who donated, we raised a huge amount for Hope and Homes for Children, ensuring more children can grow up with the love and protection that only a family can provide."
If you'd like to donate, please click here.