Training for #BRIC19 – David Marsh
Under the mantra of Dream, Believe, Achieve, David Marsh is setting his sights on silver after his bronze medal at #BRIC18. In his words, David explains why he's back for another year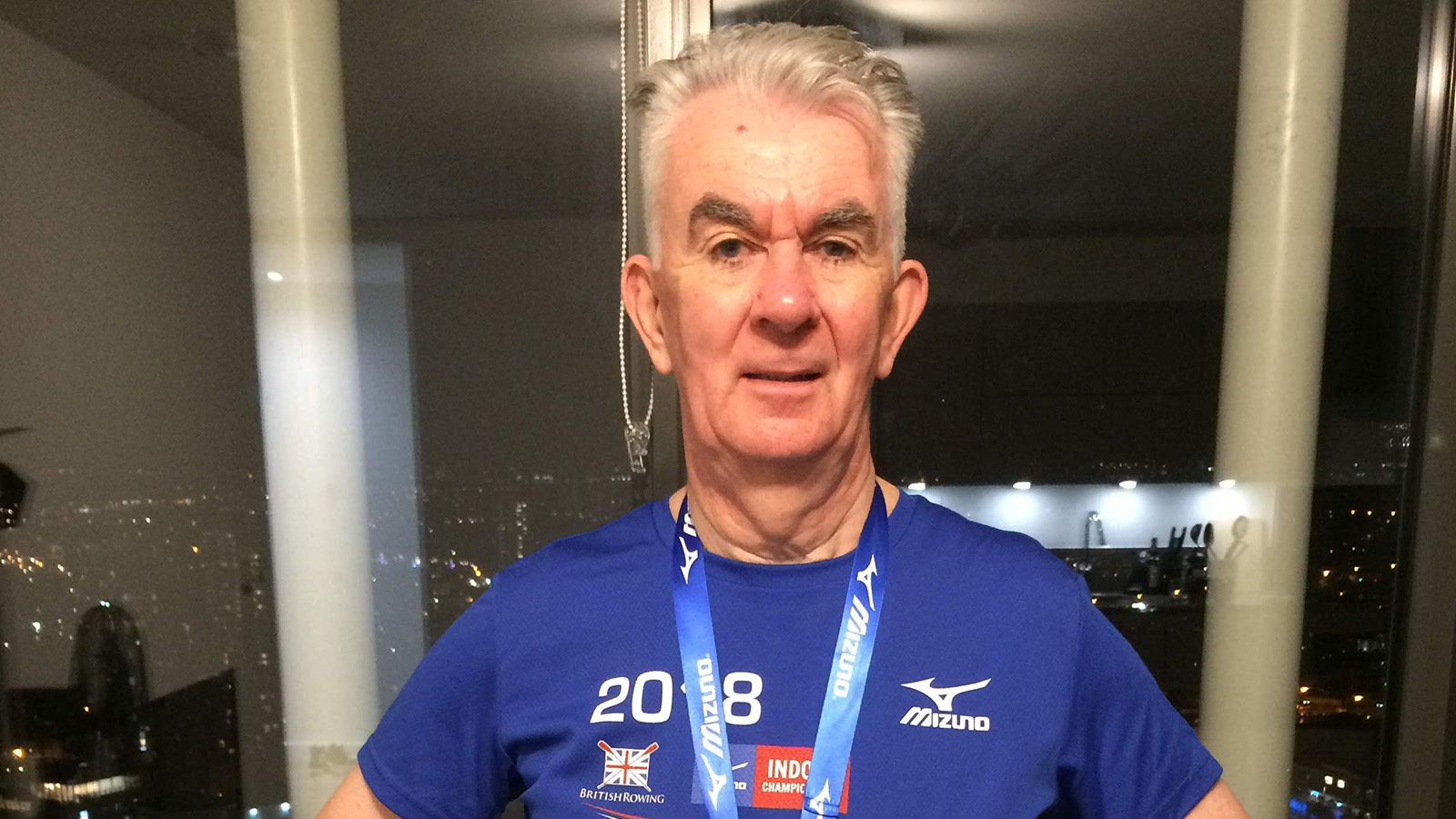 My name is David Marsh, I'm 72 now and although I've led a very happy life and been happily married these last 49 years, with two lovely children and a successful career, I felt that I'd never done anything extraordinary or seriously challenging.
That all changed in December 2017, when I was inspired by the chairman of Salcombe Estuary Rowing Club, Jason Nickels. I've been a member of the club for 12 years now and row whenever my wife and I visit from our home in Manchester. Jason entered #BRIC17 and won silver and bronze medals, so I looked up the results from the event and wondered how close I was to the winning times as I had been using a rowing machine on recent visits to the gym. I was pleasantly surprised that in my own age group I was only 10 seconds away from the Bronze medal time in the 500 metre event. At that moment, I decided to challenge myself and entered #BRIC18 on the 8th December at the Lee Valley Velodrome.
That started my journey which I hoped would culminate in a medal of my own – something which I never thought I could achieve.
Prior to joining the Salcombe gig club I had no rowing experience at all, but being invited to have a taster session I took to it like a duck to water and immediately joined the club. At 60 years old I had found a new passion! My visits to the gym had been focused on improving my general fitness, but from early 2018 this changed. I now had a focus! I became a member of British Rowing, studied their indoor rowing training videos and learnt all I could about the Concept2 rowing machine and how to get the best out of myself.
I started following the British Rowing 8 week Intermediate training plan in September and combined that from 01 October with sessions from a brilliant PT at my local gym called Rick Adams. Rick and I worked together for the 8 weeks leading up to BRIC18 and I managed to get my PB to within touching distance of the 2017 men's over-70 500 meter bronze medal time.
And so, on 8 December, 2018, I competed at #BRIC18 and achieved my dream of taking the bronze medal in my event – a dream I had focused on for 12 months. Gold went to a GB rower from the 1968 Mexico Olympics, silver going to the #BRIC17 winner. Not exactly shabby company!
Buoyed by my success, I entered the English Indoor Rowing championships in February 2019 and took the bronze medal in the men's over-60 500 metre event. There had been no over 70's event and I hadn't expected to medal, entering for competition experience.
I'm now hoping to gain the silver medal at #BRIC19. It's going to be hard, but my present mantra is Dream, Believe, Achieve!
If you've been inspired to sign up for #BRIC19, check out all of the information here and sign up here before 27 November.