Ten GB rowers and coach shortlisted for 2019 World Rowing Awards
James Cracknell OBE, Lauren Rowles MBE and Chief Paralympic Coach Tom Dyson are among the nominees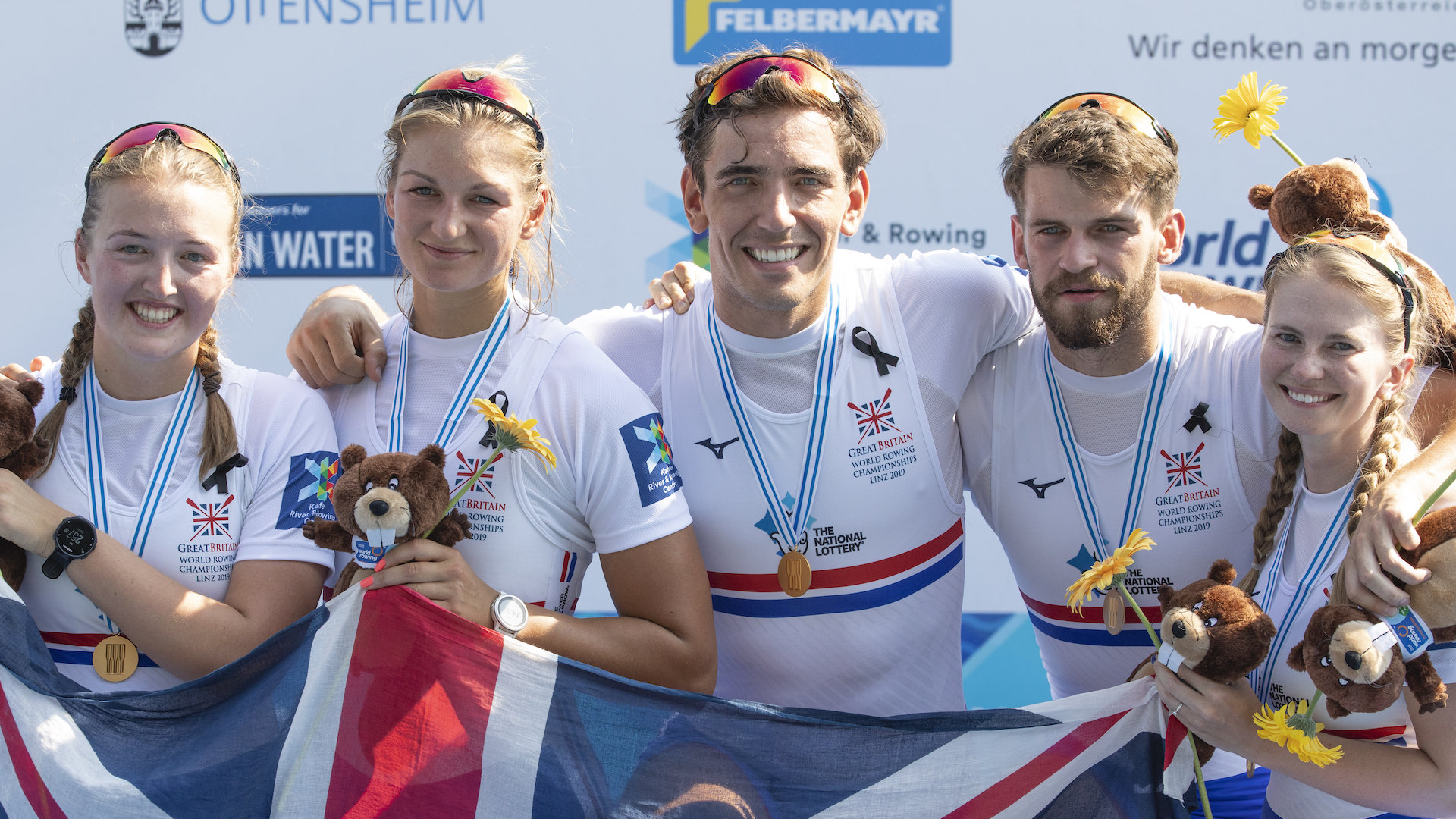 Ten of Great Britain's rowers and one coach have been shortlisted for the prestigious World Rowing Awards, FISA has announced today.
Two GB crews have been shortlisted for the 2019 World Rowing Para Crew of the Year. The PR3 mixed coxed four of Ellen Buttrick, Giedre Rakauskaite, James Fox MBE, Ollie Stanhope and Erin Wysocki-Jones successfully defended their World title in Linz earlier this year, setting a new world best time in the process. Paralympic champions Lauren Rowles MBE and Laurence Whiteley MBE also receive the nod after becoming World Champions in the PR2 mixed double sculls for the first time this year and setting a new championship best time.
Tom Dyson, Chief Coach for the GB Rowing Team Paralympic Programme, has been shortlisted for Coach of the Year following an outstanding season which also saw squad newcomer Benjamin Pritchard take PR1 men's single scull bronze on his debut World Cup appearance.
Multiple Olympic gold medallists James Cracknell OBE, Pete Reed OBE and Andrew Triggs Hodge OBE have been announced as finalists for the prestigious 2019 Thomas Keller Medal. The award, which recognises those who have had a long and successful rowing career and who have made an outstanding contribution to rowing as a competitor and sports personality, was won by Dame Katherine Grainger in 2017.
British Rowing Chair Mark Davies said: "It is fantastic to see so many of our brilliant athletes and coaches recognised in the shortlist for this year's World Rowing Awards.
"Tom Dyson and the para squad have had an outstanding season with two world titles, a world best time and a new World Championships best time.
"James, Pete and Andrew's incredible achievements precede them and they are extremely worthy nominees for the Thomas Keller Medal.
"On behalf of British Rowing I would like to wish them all the best of luck at the awards night."
The awards will be announced at a World Rowing ceremony on 22 November.