The Rower Development Guide Level 1: how new rowers can develop their skills
British Rowing's Rower Development Guide provides guidance on how athletes can improve their skills. Martin Gough talks to British Rowing Start Coach Dan Harris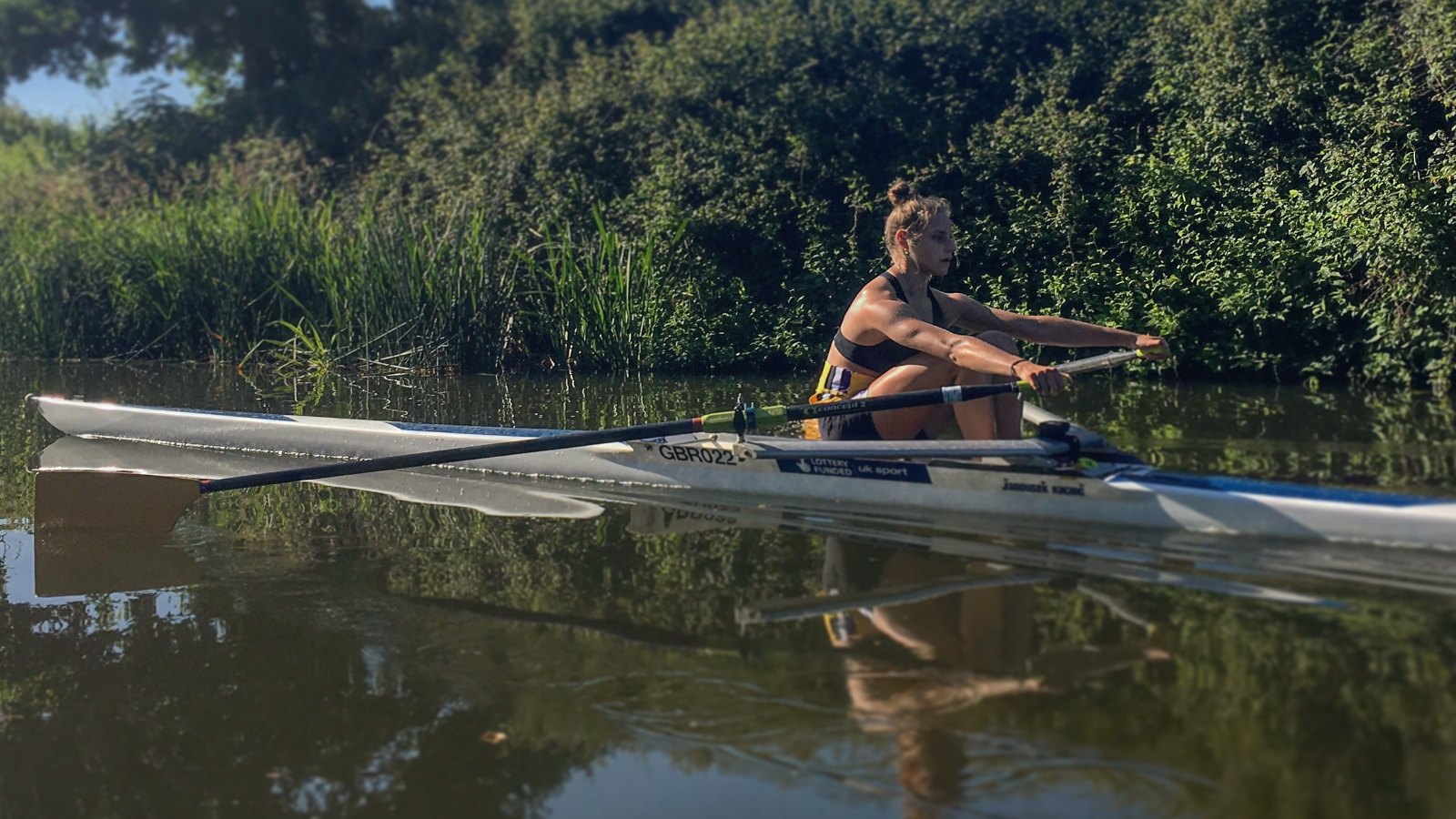 When building a house, you need firm foundations before starting on the walls, let alone the roof. The windows, fixtures and fittings come much later.
The Rower Development Guide, published last year by British Rowing, aims to apply the same degree of rigour to learning the sport.
Its objectives include ensuring that athletic skills are developed early on, and encouraging the long-term process of development, rather than just thinking about winning races in the short term.
With four levels starting with beginners and progressing to those competing at major national regattas or aiming for GB representation, every rower should start at Level 1, and be competent at this level before progressing further.
Level 1 athletes should be taking part in a maximum of three rowing-specific sessions per week, and those sessions should be focused on skill development.
Early lessons might include getting afloat, grip and posture, confidence and balance skills or manoeuvrability and stopping skills, before moving on to sequencing, and work on the catch and connection.
Rigger dips may look daft, but they show just how far you can tip without falling in
Coaches may fear people will get bored by doing exercises – but you can make skills fun and competitive, and then apply it to what you're trying to do technically.
Dan Harris does just that as a British Rowing Start coach based in Bath. His junior athletes generally begin the programme when aged 14-16 years, but many begin as students in their 20s.
The amount of training – in particular, cross training – will vary according to an athlete's life situation and experience, but rowing sessions are all skill-specific.
"From the first session on the water they will learn what a boat is and how to get in," says Harris. "Quite quickly, we will introduce confidence drills such as rigger dips. The aim is to help an athlete feel happy and relaxed in a boat.
"Rigger dips may look daft, but they show just how far you can tip without falling in."
Harris continues: "Towards the end of a session we will move on to more technique-based work. We might do arms, body, slide with the blades on the water, to provide a stable platform to learn the sequence. We do tap-down and feather off back stops to arms away, specifically focused on wrists and holding the blade correctly.
"Or we might do 'hands off at the catch', an exercise sitting at front stops with the blades either on, or in, the water, where you take one hand off the handle. If you control your body weight, the boat stays still – it makes sure you're not using your blades as stabilisers."
The focus is sharp, but that doesn't mean the process cannot be enjoyable too.
"When I was a kid we went kayaking and had real fun, rafting up and running along the ends," Harris says. "But rowing – traditionally – is a water sport in which people try to stay dry.
"We have a lot of fun with it. We'll stand up in boats and do the 'YMCA' or a 360° turn."
Harris regularly looks to use athletes with slightly more experience to lead by example, doing exercises in singles alongside the newer athletes, or sitting with them in bigger boats, either to help provide a stable platform or to demonstrate the movement and 'feel' of an exercise.
"People sometimes lack confidence and don't want to try things; they're not willing to get out of their comfort zone," he says. "It helps having others do it alongside them. It only takes one person to fall in and that relaxes everyone."
Amelia Hempleman-Adams, 24, who is part of the Start squad at Bath, says: "Technical sessions with roll-ups really helped with paddling. Through them you can really feel what you're meant to be doing.
"It just progresses naturally," she says. "The distances we are doing have got longer but I almost haven't noticed the increase.
The Rower Development Guide emphasises the importance of more than simply learning the skills of rowing, however. Knowledge and understanding, ethos and behaviours are just as important, forming two of the five pillars running through the guide.
Technical sessions with roll-ups really helped with paddling
For Harris, teaching the right attitude starts immediately. He says: "We have an approach that, right from the first session, this is what we do.
"Punctuality is important, not just because it helps a session run more easily, but because it has a performance impact – if you're late for a race, you will miss the start.
"Independence is key: we get our own equipment out, carry our own singles (if strong enough) and get in by ourselves. And we are responsible for the equipment and clean the boat after each session.
Joe Russell feels the skills-based foundation has set him up well for the harder work to follow on the Start programme, which he joined after six months of rowing at university.
"The first time I took more than two strokes in a single was really cool," he says, "It's like when you first ride a bike: it's wobbly, but if you keep going it's okay.
"Early on, we did an exercise where I would come forward to the catch and really push to get to the point I should be getting to. I'd get to the front and fall straight in. I did it 10 or 15 times in a row.
"But those drills are really important; they made me much more confident. And it was summer, so I didn't mind!"
This article was originally in Rowing & Regatta magazine – find out more here.