Rowing & Regatta
Rowing & Regatta is the in-house magazine of British Rowing and is published six times a year. All our members receive a copy as part of their membership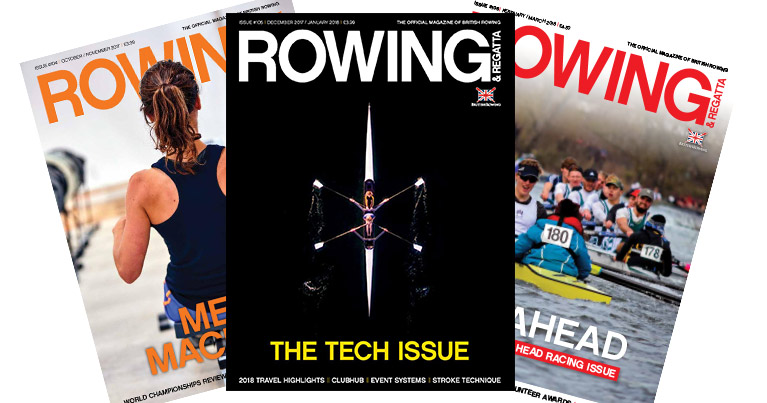 As well as the latest updates from across the sport, Rowing & Regatta includes:
Expert coaching advice
University, junior and club news
GB Rowing Team news
Nutrition advice and recipe suggestions
Kit reviews and gear tests
Fixed seat rowing – gig and coastal
R&R Sample Issue
Why not take a look at our sample issue!
How do I subscribe?
The magazine is also available on your Apple or Android tablet or smartphone. British Rowing members can receive either the print edition or the digital version as part of their membership.
You can manage your subscription by logging into your online account, clicking the 'Member Details' link, then the 'Member benefits' tab.
Please see our Digital Subscriptions page for a step-by-step guide to getting up and running with an online magazine subscription.
Contributing
Would you like to contribute to Rowing & Regatta? Are you passionate about rowing? We are always looking for talented writers and/or photographers keen to make their mark. If this sounds like you, we'd love to hear from you! Email Wendy Kewley with your ideas.
Advertising
If you would like to advertise in R&R then please get in touch with Leanne Rowley at Century One Publishing.
Classified Ads
To place a classified advert in Rowing & Regatta please contact the editor at magazine@britishrowing.org.