Indoor rowing as cross-training for #PeaksPedalsPaddles fundraising challenge
Paul Swainson explains how indoor rowing helped him and his team prepare for a recent charity fundraising challenge for the Brain Tumour Charity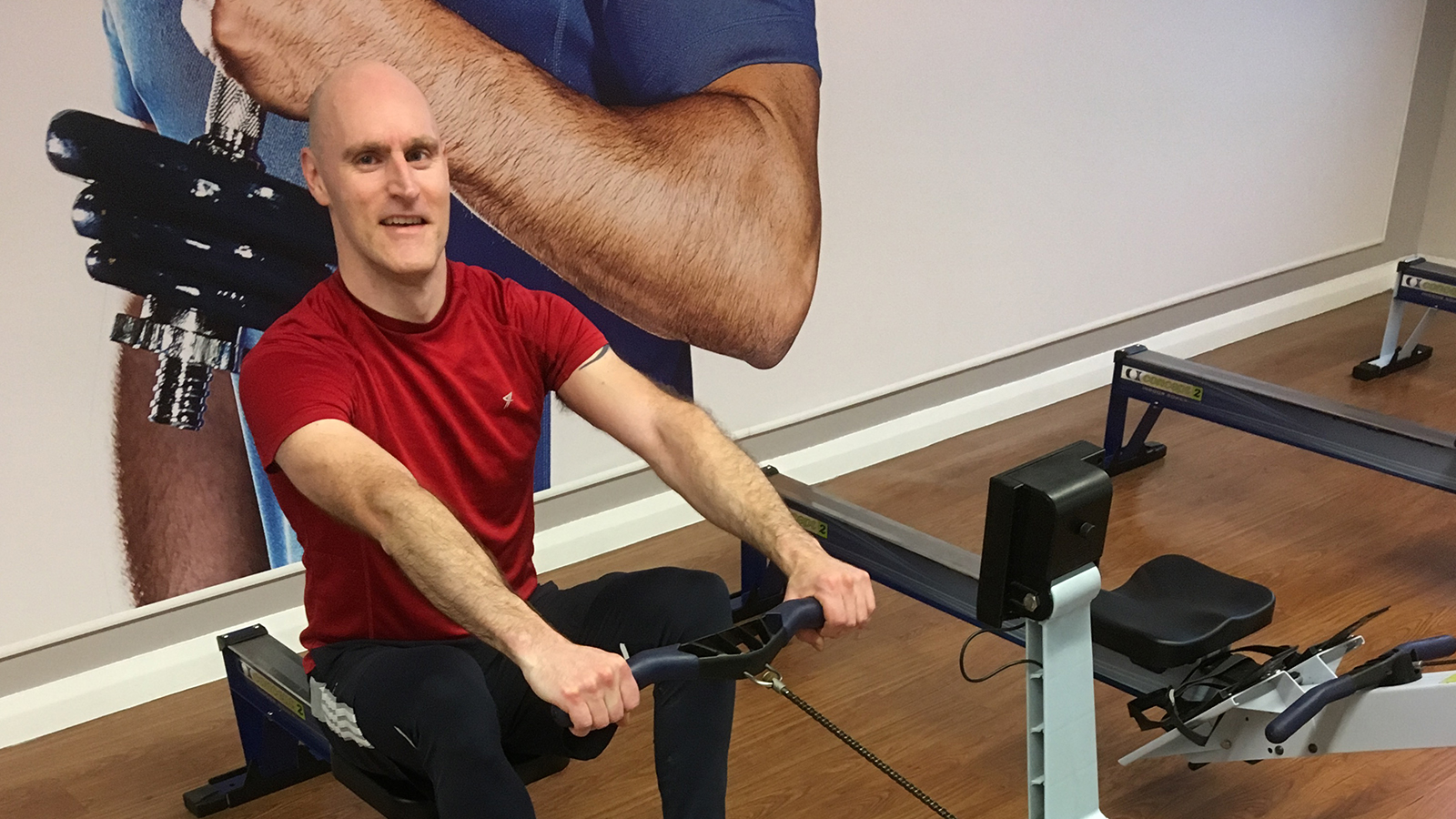 Paul Swainson, personal trainer, judge in the WorldSkills UK Fitness Trainer Competition and indoor rower, recently completed a charity fundraising challenge called #PeaksPedalsPaddles for the Brain Tumour Charity.
Alongside brother Mark Swainson and friend Phill Wright, Paul canoed the length of the longest lake and climbed the highest mountain in England (Lake Windermere and Scafell Pike respectively), having cycled between them, in 11 hours and 40 minutes.
As a key part of their preparation, the team used the rowing machine to improve their fitness and endurance. Here's Paul's account of the how the rowing machine helped his training:
"With the length of Lake Windermere being 18km, I set myself a series of distance goals to build up my endurance. On a weekly basis I gradually built up from 6 minute pieces to 30-40 minute sessions, sometimes split into two. I then had progressively longer distance rows planned every six weeks or so (8km, 12km and 15km pieces), where I aimed to keep my average split time as consistent as I could – generally around 2.05/500m. I also threw in the odd interval session such as 500m on/500m off for 5000m. I then did an 18km piece, and as I
hit the distance, I thought I may as well carry on and do the extra 3000m or so to complete a half-marathon, which I did in 89 minutes!
It was the ideal 'on land' training for the canoe leg of the challenge, but I also think it contributed the most to my overall fitness. As a whole-body cardiovascular workout, and with the ability to objectively track your progress and improvements, it's a great bit of kit to support a performance goal.
Having rowed at university 20 years ago, this training took me right back to those days, and I must have got the bug as I am planning to enter the British Rowing Indoor Championships in December to make use of the fitness I've built up.
I've just started my training plan for the 2k event, starting with slightly longer distances (3-5km), then bringing it down to 1000-1500m intervals and then to 100-500m intervals in the final few weeks. I'll also do regular 2k tests to see if I'm on track. I'm doing a weights session too each week to build strength, which I lost having spent months training for a 12-hour endurance event.
My goal is to beat my PB from when I last did the championships, which would mean going under 7 minutes 14 seconds. Considering the last time I managed that was 14 years ago when I was 26, I'd be happy with that!"
You can also enter the Mizuno British Rowing Indoor Championships now – click here to enter.
You can also still donate to Paul and the team by clicking here.