British record holder Heidi Richards' training tips
How can you improve your indoor rowing times? Find out as Heidi Richards talks rowing, racing and record breaking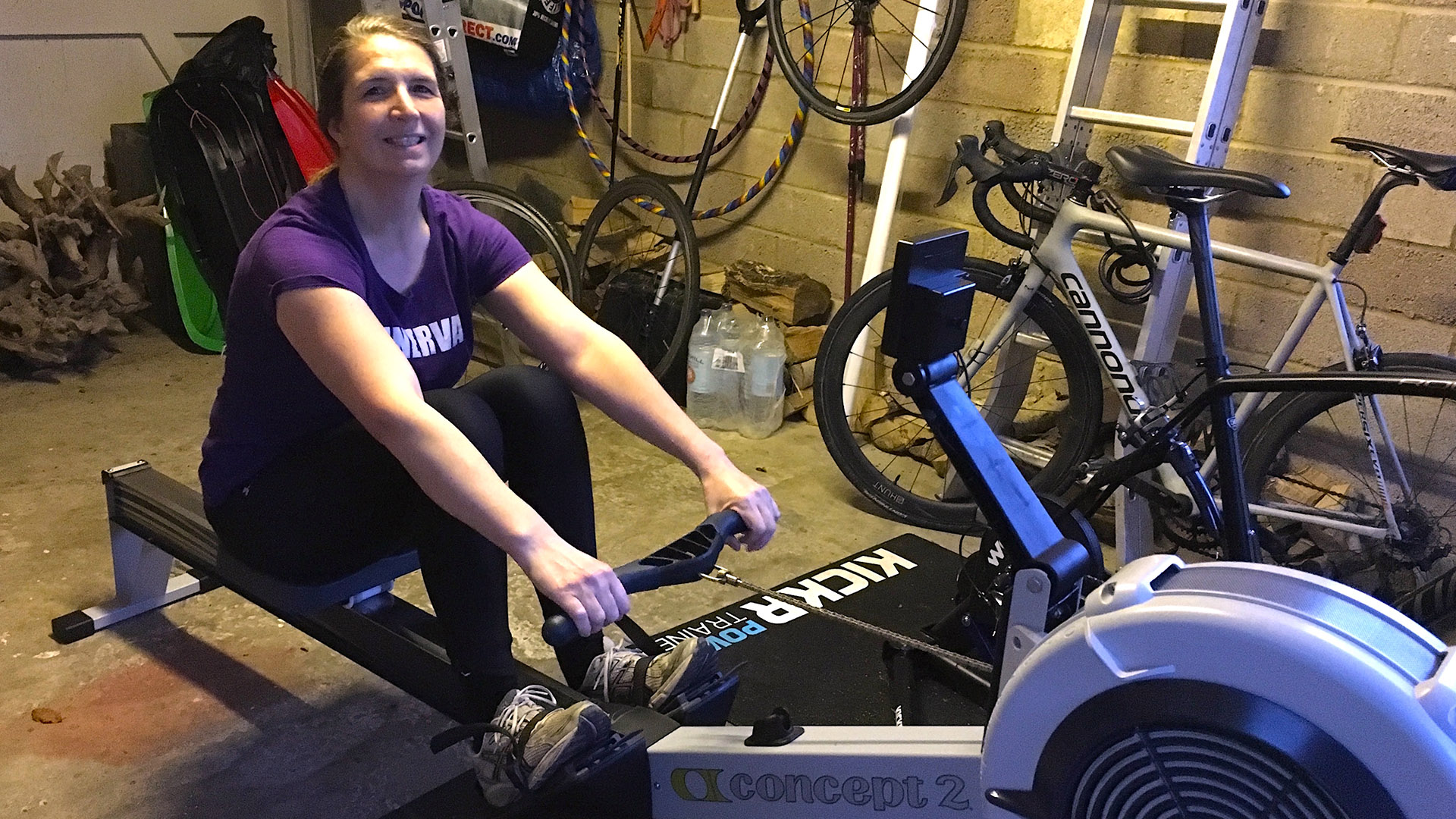 Earlier this month, Heidi Richards of Minerva Bath Rowing Club (photographed above) broke the British Record for the 1,000m indoor sprint (heavyweight women, age 50-59), winning the silver medal in her category in the World Rowing Virtual Indoor Sprints in the process. Heidi's silver medal followed a bronze at last year's event, and placed her second only to Margit Haahr Hansen of Denmark in their 267-strong category.
Heidi's time of 3:32.8 saw an improvement of 4.5 seconds on her personal best, alongside taking 1 second exactly off Ailie Ord's six-year-old British Record. Heidi also holds the British Records in her category for the best 100m time (17.7 seconds) and most distance covered in a minute (321m).
British Rowing spoke to Heidi about her motivations, path into rowing and top training tips for improving her scores.
How did you get into rowing? Have you always rowed or is it something that you've recently taken up?
"I'm fairly new to rowing – it all started when a personal trainer pointed out I was pretty good on the indoor rowing machine. I have some knee arthritis so I was looking for a sport that didn't exacerbate this and, luckily for me, Minerva Bath Rowing Club had just started a programme of learn to row courses which I joined. Three years on, I'm totally hooked both on the water and on the erg."
What made you decide to try for the record?
"I trained pretty hard last year and ended up with a gold in the 500m at the British Rowing Indoor Championships, and with the improvement in my times for the 500m and 2km I knew I had a good chance of getting the 1km record. The World Rowing Virtual Indoor Sprints provided the perfect opportunity, and surrounded by my cheering crew members I managed to grit my teeth and go through the pain."
What tips do you have for indoor rowing and pushing your PB?
"My training last year followed an online training plan compiled by WattPower. Watts are measured instead of split times and each session had a very specific target percentage related to your own 2km average power. I think this personalised training method, along with having to post your results in a Facebook group, really encouraged progression and my 2km time improved by 25 seconds during the course of the year."
What do you like most about rowing?
"I am very lucky because I really enjoy indoor rowing, which fulfils my number one obsession, and I love being on the water and rowing with the Midweek Scullers at Minerva. I particularly like the camaraderie of being part of a club and crew and, of course, I do love to race."