#BRIC18: 'I'm not a rower but the experience has made me want to keep up with it and try again next year'
See all the stats from the 2018 Mizuno British Rowing Indoor Championships and hear from some of those who took part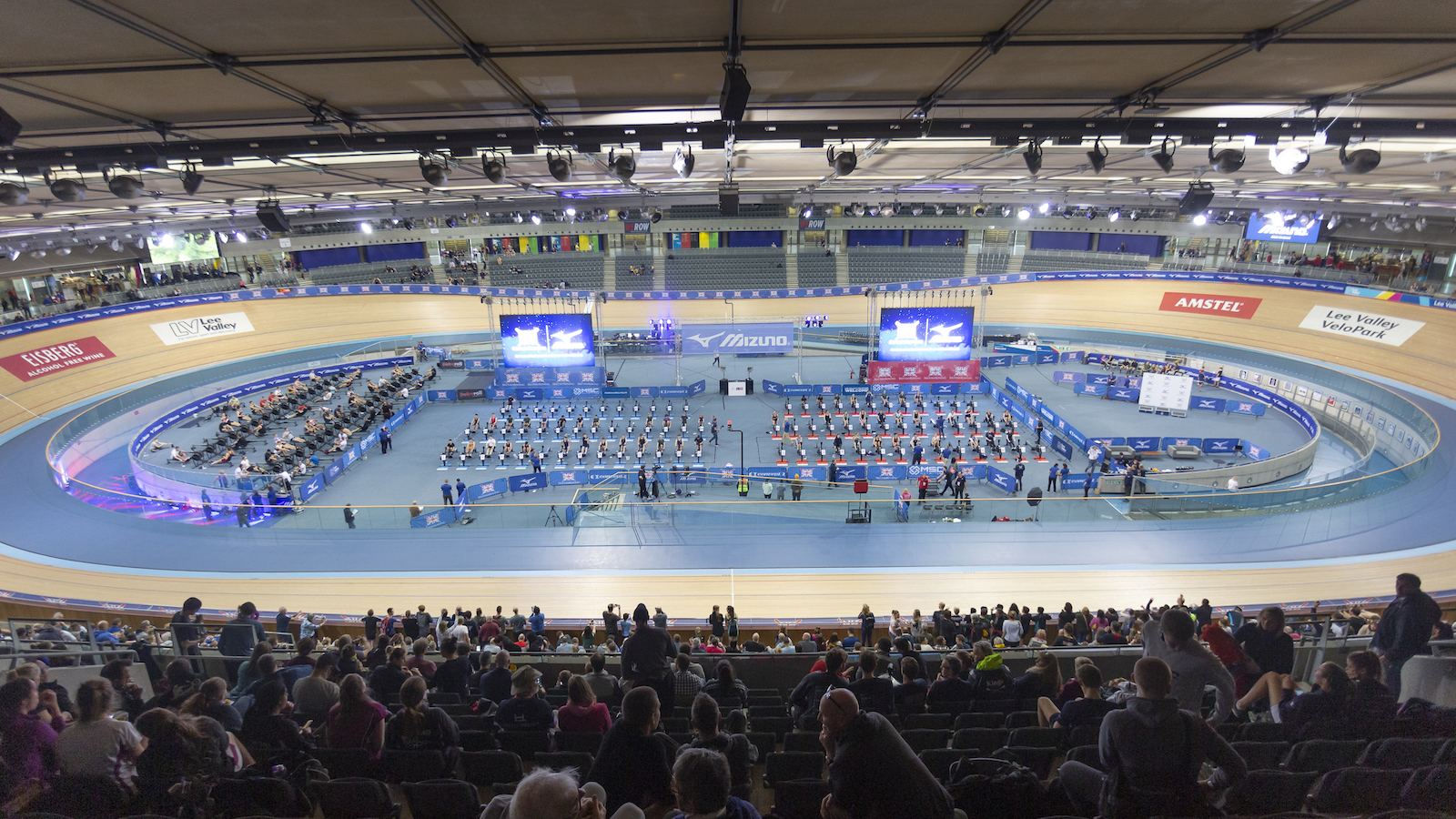 Saturday, 8 December saw over 2,000 competitors take part in the 2018 Mizuno British Rowing Indoor Championships. With 120 races over 83 events it officially became the biggest indoor rowing event in the world.
Racing started at 9am and went on non-stop into the evening, culminating in the men's 4,000m relay event. The team relays are always a bit of a showcase event. "We love the relays at BRIC as they create such a cool atmosphere of teamwork, competition and celebration," said Cam Nichol, founder of RowingWOD and part of the winning men's relay team.
Lee Phillips, double Firefighter Games World Champion and member of the Turf Games men's relay team said: "There was great camaraderie amongst the competitors and an electric atmosphere as soon as the racing started. We will definitely be back next year." No doubt they will, coming a very close second to the RowingWOD team.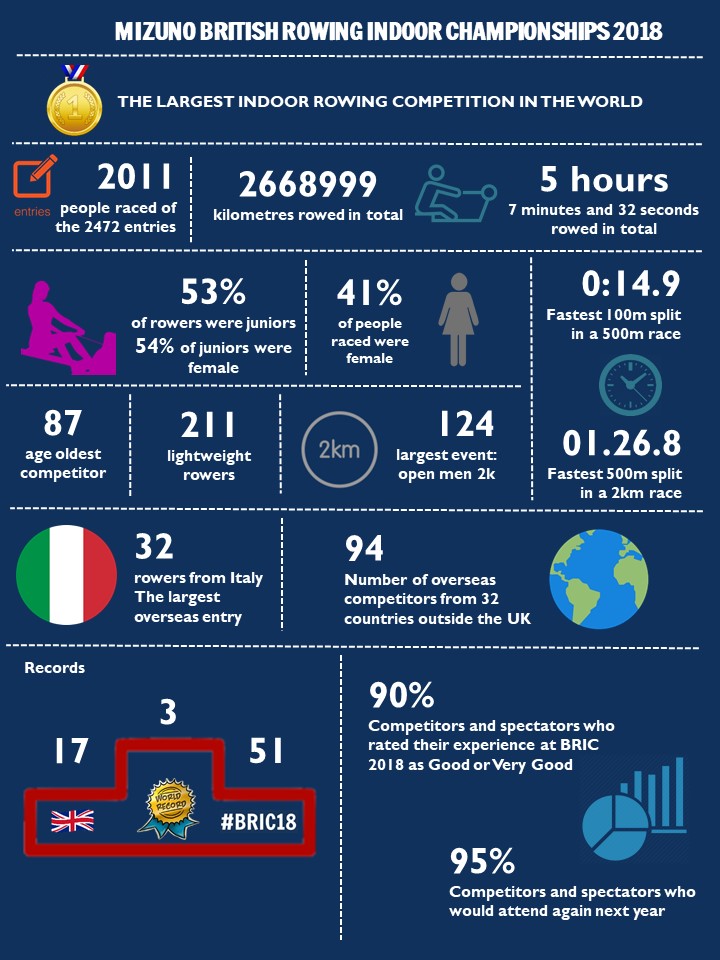 Demonstrating the inclusivity of the event there were 94 overseas competitors; 41% of the entrants were female; the oldest competitor was aged 87; and, for the first time at the event, para and adaptive athletes were able to race over 500m as well as 2,000m and the 4,000m team relay.
Naomi Doughty, taking part for the first time having won a spot at the event by entering the Go Row Indoor #BRIC18 indoor rowing challenge said: "The atmosphere was great and there was awesome energy coming from the crowd. I'm not a rower but…the experience has made me want to keep up with rowing and try again next year. For anyone considering trying indoor rowing I would totally recommend it."
Have you been inspired to try indoor rowing? Check out our Go Row Indoor workouts here.